Aimee Fuller Joins TSG Pro Team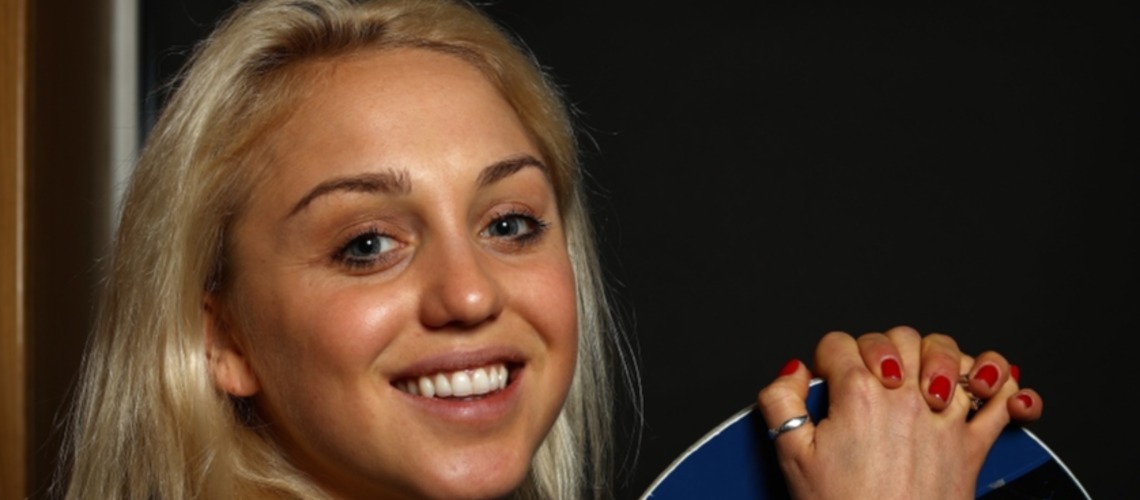 TSG is pleased to announce a new addition to their pro team, two-time snowboard slopestyle Olympian and action sports polymath Aimee Fuller.
Aimee joins the TSG team as an ambassador for both helmets and protection and will be rocking their gear on her boards, bike and whatever else she chooses to get rad on. "Safety is a priority for me to be comfortable, pushing myself to new limits in the water and on snow," says Aimee. "With TSG I know I can focus on what I love doing best as the protection is taken care of."
For Team TSG Aimee strengthen representation of women athletes within the brand and action sports: "For a long time, our team was very male-dominated, with only a few women here and there," says TSG's Nadja Herger-Bondarenko. "But since 2020, our women's team has been growing steadily and they are exceptional role models for all girls and women getting into action sports and inspire through their personality, skills and passion. Aimee fits perfectly."
Aimee's love of all things adrenaline began early, when she learned to read lines and transitions on a MX bike age five, before added spatial awareness and acrobatics to her toolbox through gymnastics. She also took up skiing at Bromley Dry Slope but after spotting a snowboarder getting air got hooked on sliding sideways.
When she was 12 her parents moved to Virginia and on real snow her riding progressed in leaps and spins and for her 16th birthday asked to go to summer camp in Mt. Hood. Her wish was granted and she ended up a student of snowboard legend Erin Comstock. "I idolised her," recalls Aimee "and even went and bought the same clothes as her from Roxy after the camp!" Aimee's riding must have left a lasting impression on her coach as soon after Erin asked Aimee if she would like to join Roxy. The rest, as they say, is history.
As well as two Olympic campaigns, Aimee has won podiumed at the Dachstein Pleasure Jam, Nescafe Leysin Championships, Roxy Snow Pro and WST Spring battle and was the first woman to land a double in competition, at the X Games. "I knew it hadn't been done in competition," she remembers "so I was on my own little mission to make my mark in the history books of snowboarding."
Aimee is still making her mark although these days she is sharing the love be-tween disciplines: She still snowboards, although she is exploring new frontiers in backcountry and can also be found burning around on a fixie, E foiling up the river Thames and presenting sports events on national TV in the UK. "Aimee is bursting with energy and passion and rocks on every piece of sports equipment she can get under her feet," states Nadja. "And we are so happy to collaborate with her and provide her with protection for all her adventures."
From now on Aimee will be under the protective shield of TSG gear, giving her the confidence to be rad whatever the sport. "For me to know my head and my body is covered when I push myself to new limits across disciplines gives me the confidence I need when exploring uncharted territory," Aimee states. "And it's an honour to work with a brand that is steeped in the history of protection. Knowing that I am working with the best, makes me perform my best and makes me feel safe. Protection allows me to focus on the fun stuff, which is creative freedom in my performance."
Share This Article