Sunkid - Luge Lou Bac Mountain – Grand Opening In Les Angles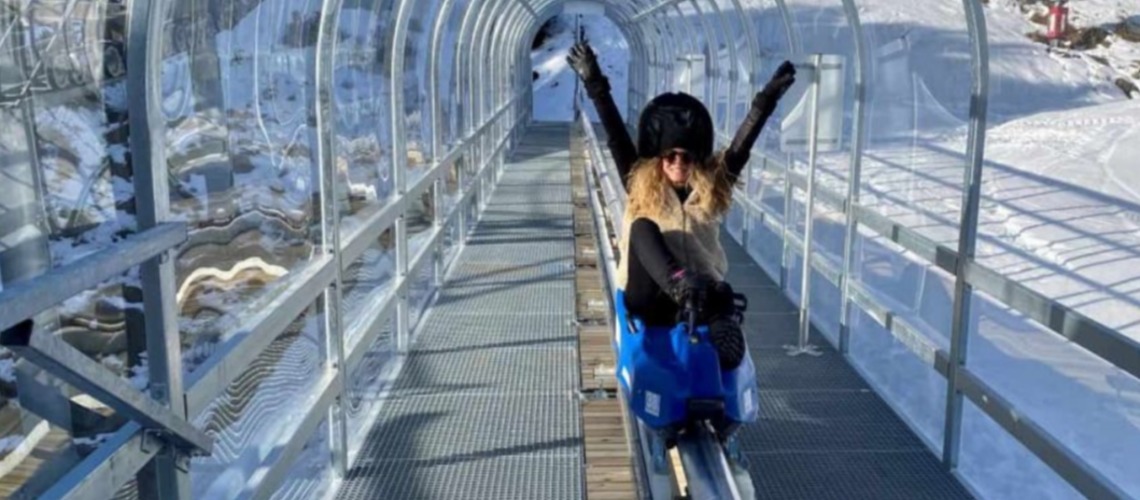 Located in the middle of the French Pyrenees, Les Angles has developed into a great year-round destination in the last few years. The Mountain Coaster called "Luge Lou Bac Mountain" was opened, offering a great expansion of the summer and winter offering alike.

The "Luge Lou Bac Mountain" is one of the longest and most action-filled Mountain Coaster rides ever built by Sunkid. Its downhill run spanning approx. 2 kilometres has an average inclination of 23%, interspersed with a variety of thrilling elements such as jumps, waves, and speed turns.

The downhill race is not the only thing that makes this Mountain Coaster special. Another highlight is its night use option for the winter months with a fully illuminated track that lets visitors see the route and adjust their speed accordingly.
The facility can be operated year-round (even in winter) since the Mountain Coaster ride does not cross any existing slopes and, therefore, will not interfere with skiing operation.

Les Angles is the first site to use some of the new Sunkid product innovations, with a fully automated garaging system to maximise the Mountain Coaster's capacity and even including a remote maintenance option. A new maintenance- and wear-free magnetic brake has been installed in the valley station, which is located under a gallery roof for perfect adjustment to the needs of an all-weather ride.
Riders and Mountain Coaster toboggans alike are returned from the valley to the starting point by the "LES PELERINS" cable car that was already part of the site.
The mountain station offers fully automatic garaging for 65 vehicles, designed to pass the toboggans on to the feeder section leading to the entrance area. Once there, the next ride can start right away. The system also serves to distribute the toboggans not currently in use among the parking sections.

A ride takes 6 minutes if keeping up the maximum speed of 40 km/h throughout, affording guests a breathtaking panoramic view of Les Angles and the plateau on which the town is located as they cross various bridges. The ride is also perfectly integrated into the skiing and hiking region's environment without disturbing the landscape.
Fact Box: "Luge Lou Bac Mountain" Les Angles
Downhill run length: approx. 2 km
Cable car length: approx. 1.5 km
Uphill transport: available cable car
Toboggans: 50 pcs.
Altitude difference: 447 m
Inclination: ∅ 23 %
Speed: max. 40 km/h
Share This Article