Forest Service Releases Draft Decision For Snowy Range Ski Area Upgrades & Maintenance Project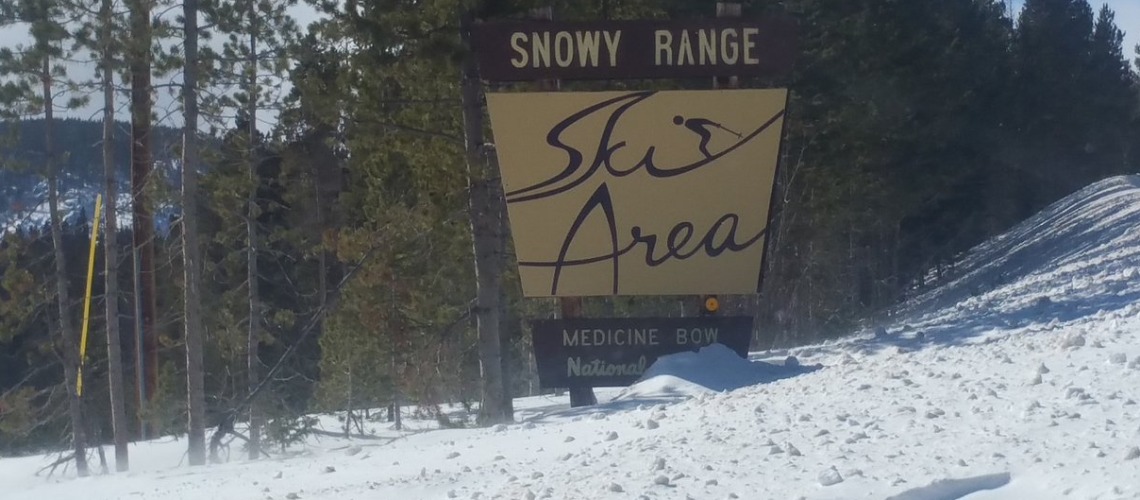 The USDA Forest Service has released the environmental assessment/finding of no significant impact and draft decision notice for the Snowy Range Upgrades and Maintenance Project. The project seeks to improve available recreation opportunities for visitors at the ski area by installing facilities, upgrading equipment, and improving snow coverage. After considering public comments, alternatives, and the analysis in the environmental assessment, Forest Supervisor Russ Bacon, deciding official, has approved the proposed action.
Snowy Range Ski Area is in the Snowy Range, five miles west of Centennial, Wyo., and is an authorized permittee of the Medicine Bow National Forest.
The addition of a yurt and vault toilet at base of Sundance Lift is being authorized, as well as the regrading of Warpath and Lower Centennial/Magic Carpet area. A second parking lot in the Carbon Power and Light corridor is authorized, as well as a bridge connecting the secondary parking lot to the main lot. Finally, new snowmaking is being authorized, which will augment natural snow when needed and allow more intermediate trails to stay open. Snowmaking improvements consist of installing additional snowmaking pipeline and augmenting the existing snowmaking diversion structure to stabilize the snowmaking intake pond. Hazardous trees will be cleared as necessary.
The release of this draft decision initiates the 45-day objection period. Individuals who submitted timely and specific written comments during the 30-day comment period initiated in April 2020 have standing to file an objection to the draft decision notice under 36 CFR 218.
Share This Article