AliKats Launches 'The Eco Package'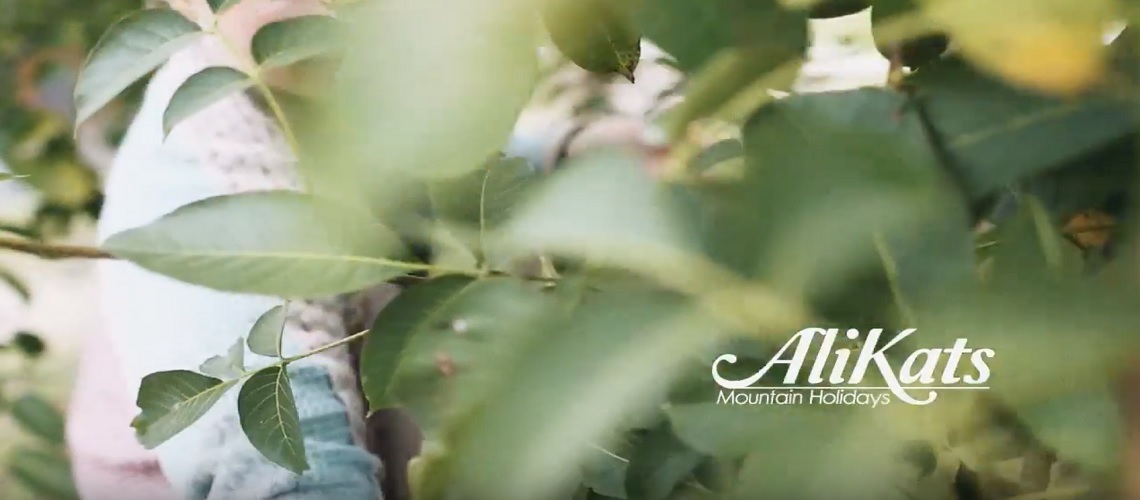 Ready for the up-coming winter season, Al and Kat Judge, co-founders of AliKats Mountain Holidays, have launched a brand-new Eco Package for guests staying at their catered chalets; skiers and snowboarders can continue to make the most of the mountains with the least amount of environmental impact.
AliKats Mountain Holidays now offers 14 beautiful, catered, self-catered and semi-catered chalets in Morzine, in the French Alps. Part of the expansive Portes du Soleil – comprising 12 resorts between Mont Blanc in France and Lake Geneva in Switzerland – Morzine is a year-round traditional market town. The characterful village, which sits in the heart of a preserved natural area, still retains much of its charm; the wooden chalets and slate roofs have remained virtually untouched. Plus, with 600 km of slopes on offer and access to exciting off piste, the region is ideal for all levels of skier and snowboarder.
Al and Kat are determined to make sure this beautiful holiday destination remains untarnished for residents and visitors for as long as possible and therefore continually strive to make a difference. Since the company was established in 2011, they have been keen to do their bit (and much more), from buying an electric Renault Kangoo utility vehicle for staff to use and making their own batches of natural yogurts (no more plastic yogurt pots) to promoting travelling to/from Geneva or Cluses by train and creating meat-free menus. Plus, AliKats Mountain Holidays is excited to announce that over the course of 2019/20, it will be working with its chalet owners to switch electricity providers over to 100% renewable energy – no mean feat for any company, let alone one in the French Alps.
This year, the duo have continued to expand on their strong green beliefs, which run through the core of AliKats Mountain Holidays, and designed The Eco Package, which is a wonderful way to help save the environment and some money at the same time. Al and Kat are hoping many guests put it to good use during this, and future, winter seasons. But what does this new Eco Package entail?
The Eco Package
Save money: Guests who book The Eco Package will receive a 10% discount on the total cost of their catered chalet. AliKats Mountain Holidays has six catered chalets to choose from, including the luxurious Chalet Debussy and Chalet Bizet that opened last year, plus The View, which was built exclusively for the company in 2017 using an assortment of local materials and craftspeople nearby.

Free transfer: The Man in Seat 61 states travellers can cut their carbon dioxide emissions by up to 90% when taking the train instead of the plane. Therefore, to qualify for the new Eco Package, visitors must choose to travel to Geneva or Cluses by train (not plane). If they do this, then they can enjoy complimentary return transfers to their catered chalet. For comparison, a private return transfer from Geneva Airport, with AliKats Mountain Holidays costs approximately £350 (per eight seater minibus).
No meat: Everyone who says yes to The Eco Package will automatically opt in to a meat-free menu. The United Nations cited the livestock industry as the greatest threat to forests, wildlife and a stable climate. Indeed, globally, livestock releases as much greenhouse gases as all cars, trucks, planes and ships put together. Kat Judge, winner of the Morzine Source Food Awards for three years running (and now one of the judges for the same event) has devised an exquisite vegetarian menu packed with delicious local and seasonal produce; guests won't miss the meat.
Keep those towels: AliKats Mountain Holidays is cutting the mid-week towel change for those on The Eco Package. Although toilets and showers usually account for the majority of a hotel or chalet's water usage, National Geographic reported that laundry is usually second; cutting back on washing towels more than once a week really can save water and energy, and in turn, help the planet.
It's not all about skiing: With non-ski activities forever on the rise, Al and Kat have teamed up with activity companies to offer guests on The Eco Package some unique discounts. From splitboarding and ski touring to snow shoeing and winter walking, these activities rely more on manpower and therefore people leave no trace (apart from a few tracks). Get away from the well-trodden paths (and pistes) and discover the wilderness that AliKats Mountain Holidays is so keen to preserve. Discounts include 20% off the walkers-only lift pass and 10% off guided snowshoeing, ski touring and splitboarding (equipment included).
Al Judge says: "Since we started AliKats Mountain Holidays, sustainability has always been core to our operations. This year, we feel a step change is required in order to tackle the climate emergency we are all facing and we believe business should be the driving force behind that change. So we have put together an eco package that rewards our customers for reducing their impact on the environment."
Share This Article