Fischer: Expedition Successes & New Members Join Fischer Athlete Family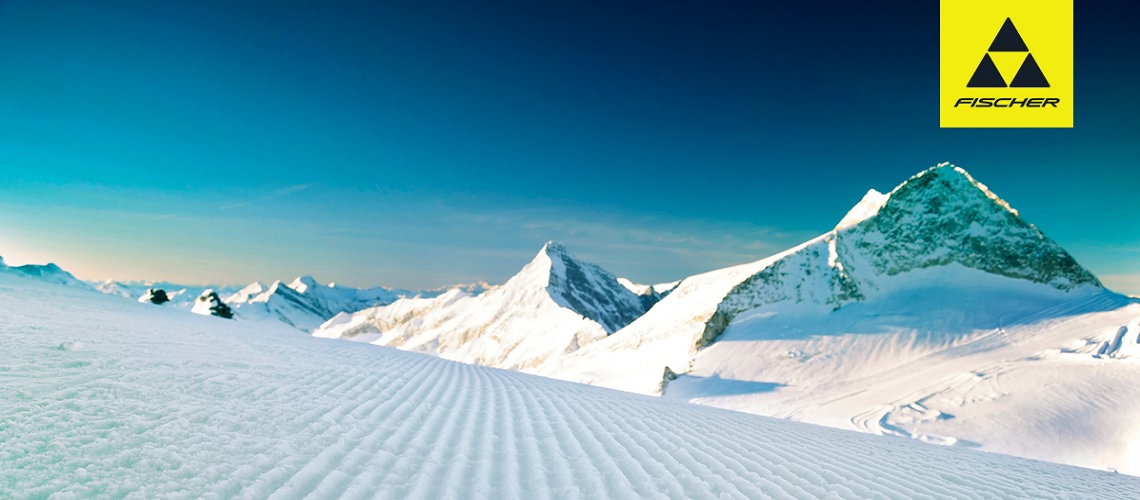 How can you describe your expedition in short words?
"I set off from the coast of Antarctica, from a point called Hercules Inlet, and traveled to the South Pole on my own. Without assistance, meaning without a traction sail, without sled dogs, without a motor vehicle. Just with my legs. I was on skis and completely independent. I pulled everything I needed to survive on a big sledge. There was no food placed along my route by a plane or other people.
What is so special about Antarctica?
"Antarctica is a continent that is hard to access, so if there is a problem, things can quickly take a turn for the worse. Luckily, I had a way of calling a plane to rescue me, but this plane could only have picked me up if the weather allowed it. So the rescue options were not guaranteed. You face several risks during a solo trek in Antarctica. There are crevasses, there are sometimes very strong winds, and there is the cold of course. There were also some intense moments, especially when there was a lot of wind and I had to set up my tent. The tent blows around everywhere, so you have to throw yourself on top of it or pitch it securely to the ground so it does not blow away, because if it does, there is nothing to stop it. No trees or boulders.
Was there a critical moment during the 50 days?
"On the first day, I got very scared when I fell into a hole. I fell into a hole up to my hips and I had to be really careful because when I fell, I could tell there wasn't much under my feet. So I wriggled my way out of the hole. It happened because I had taken off my skis. And when you do that, your weight is no longer distributed over the 2 meters of the skis, only over your 2 feet, so you're more likely to fall into a hole or a crevasse. Fortunately, I was able to get out of the hole and after that I never took off my skis again. That was probably when I was most scared, and it was the first day
How were the living conditions?
"Well, you have the world's most beautiful landscape all to yourself, since there is no one else around, and that's great. But the living conditions are pretty Spartan. You live in a tent, all crouched over. There is no shower, no drinking water. Or rather, no running water. I got my water by melting snow. So it is like camping taken to the extreme. I went 60 days without a shower since I did not wash during the trip there or back. I changed my underwear and shirt just once.
How did you keep from giving up?
"It was always daytime, 24 hours a day. And it wasn't as cold as in winter. The temperatures could drop down to -30°C or -40°C but in winter, they can go as low as -80°C.
How do you hang on when every day is just like the last, when the landscape is monotonous and you are really cold?
"It is definitely not easy, but I used some little techniques that were often pretty basic. I would set myself very short-term goals. Sometimes it was like telling myself: "I will listen to two or three more songs before I eat a piece of chocolate." I really tried to keep my mind as busy as possible to be able to keep on going and to avoid asking myself too many questions"
He has long been known as a racer of exceptional technical ability: in the 33-year-old Matteo Marsaglia the Fischer Race Family gains an experienced athlete who will strengthen the team in the speed events. For the Italian, a good working relationship with his equipment supplier is particularly important: "I'm really happy to be making a fresh start with a new partner at my side," he says. "I already had an eye on the Fischer athletes' equipment two years ago. Now, after several trials, I'm convinced of its quality. Also, precise coordination with my team is very important to me and in Fischer I have found exactly what I was looking for."
The Fischer Race Family is also growing again in Switzerland, a nation with many excellent skiers: the two promising young talents Urs Kryenbühl and Stefan Rogetin are moving to the ski manufacturer in Ried im Innkreis. These two young athletes were consistently strong last season in the Downhill and Super G in particular and, following several material tests, have decided to take the next steps in their careers with Fischer. "I'm convinced that this was an important step for me to achieve the hundredths of a second necessary to be among the frontrunners," says Kryenbühl.
But it is not just in the speed disciplines that the team is being strengthened: the 23-year-old slalom and Giant Slalom specialist Katharina Huber will also be competing on Fischer skis from the 19I20 season. The Lower Austrian is particularly proud to be using an Austrian product in her coming races: "As an Austrian it is of course a particular honour to be able to work together with a family business from Ried im Innkreis in future." Together with Katharina Truppe, Huber now forms a young dynamic duo from the ranks of Austrian athletes for 19I20, and the pair has qualities that mean they complement each other perfectly and can spur each other on to top performances.
Together with the new athletes, Fischer Racing Director Siegi Voglreiter anticipates an exciting new season: "We're delighted that we've been able to expand our team again this year. In the Italian Matteo Marsaglia our team gains an experienced, technically gifted skier. He will guarantee exciting races, especially with regard to the 2021 WSC in Cortina, and we're convinced that he has great potential. With the two up-and-coming talents Urs Kryenbühl and Stefan Rogetin we also have the next generation of speed specialists on board, and reinforce our team in Switzerland at the same time. We're also very happy to welcome a new face in the technical disciplines: the young Katharina Huber is a perfect addition to our team."
Share This Article