Sweden Announces National Team Selections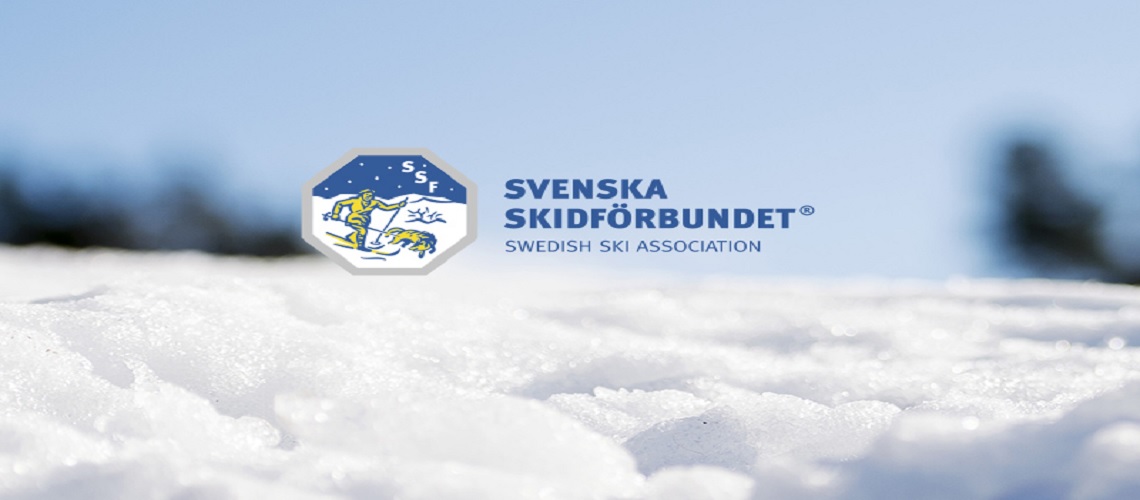 There will be 27 women and 20 men who will represent the alpine national team 2019/2020.
Alpine boss Tommy Eliasson Winter said "After a World Cup at home, it feels inspiring to look ahead to the coming season with a new national team squad. Some familiar names are already in the absolute top layer, but also some new faces that we look forward to taking further steps in their development. 2019/2020 is a season without championship, which means that we can continue to shape a law and a system that should be competitive in all of the disciplines in 2022. The selected squad gives us strong conditions for making results while building for the future,
The women's squad - 27 riders
Training group 1
Estelle Alphand, Åre SLK
Anna Swenn-Larsson, Rättviks SLK
Emelie Wikström, IFK Sävsjö
Sara Hector, Kungsbergets AK
Magdalena Fjällström, Tärna IK Fjällvinden
Ylva Stålnacke, Kiruna BK
Charlotta Säfvenberg, UHSK Umeå SK

Training group Speed
Lisa Hörnblad, High Coast AK
Lin Ivarsson, Åre SLK
Helena Rapaport, Mälaröarnas Alpina SK
Ida Dannewitz, Uppsala SLK
Training group 2
Sara Rask, Sollentuna SLK
Elsa Håkansson-Fermbäck, Vemdalens IF
Michelle Kervén, Huddinge SK AF
Jonna Luthman, Åre SLK
Hilma Lövblom, Täby SLK
Emelie Henning, Järfälla AK
Liv Ceder, Sollentuna SLK
Lisa Nyberg, Åre SLK
Moa Boström-Müssener, Uppsala SLK
Hanna Aronsson-Elfman, Kils SLK
Training group 3
Moa Clementson, Uppsala SLK
Hedda Martelleur, Uppsala SLK
Julia Digerfors, Sollentuna SLK
Melanie Dahlberg, Landskrona Ski-Club
Emma Sahlin, Sollentuna SLK
Wilma Marklund, UHSK Umeå SK
Women's teammanager Lars Melin sas that this is "An exciting squad in which I look forward to seeing how the girls can take the additional step of the season 2019/2020. In the World Cup last year there were many who showed their feet and I hope that we can continue to develop in that direction so that additional skaters can establish themselves in the absolute top. In the European Cup and not least JVM, we had great success last year and it is a strong generation of skaters in the talent tube that we look forward with excitement to how they will develop,
The men's troupe - 20 riders
Training group 1
André Myhrer, Bergsjö Hassela AK
Matts Olsson, Valfjällets SLK
Mattias Rönngren, Åre SLK
Kristoffer Jakobsen, Storklintens AK Skalp

Training group Speed
Alexander Köll, Landskrona Ski-Club
Felix Monsén, Åre SLK
Training group 2
Tobias Hedström, Duveds IF
Jesper Brändholm, Sälens IF
Carl Jonsson, Klövsjö Alpina
Olle Sundin, Djurgårdens IF AF
Gustav Lundbäck, Luleå AK
Tobias Windingstad, Jönköping SLK
Training group 3
Lukas Karlberg, Alpine islands of the lake Mälaren Islands
William Hansson, Alpina of the Mälaren islands SK
Alfred Olsson, Vemdalens IF
Axel Lindqvist, Sundsvall SLK
Gustaf Lindqvist, Sundsvall SLK
William Jonsson, Klövsjö Alpina
Johan Hagberg, Avesta Alpina Club
Adam Hofstedt, Karlstad SLK
Mr Fredrik Kingstad said "In the coming season, we want to focus the competition in the men's team, a targeted investment to really make an effort to clog the generation shift we are in. Feel extremely inspiring that André & Matts continues their efforts, both because they are riders in the absolute top layer, but also as two natural leaders and inspirations on the technology side. On the junior side, it is a wonderful print in the system where we saw great progress both at the individual level and as a group as a whole during last year and it will be exciting to follow that development. We are really looking forward to the coming season,"
Share This Article