Summer Program For Crans-Montana Includes New Festivals And Activities For All Ages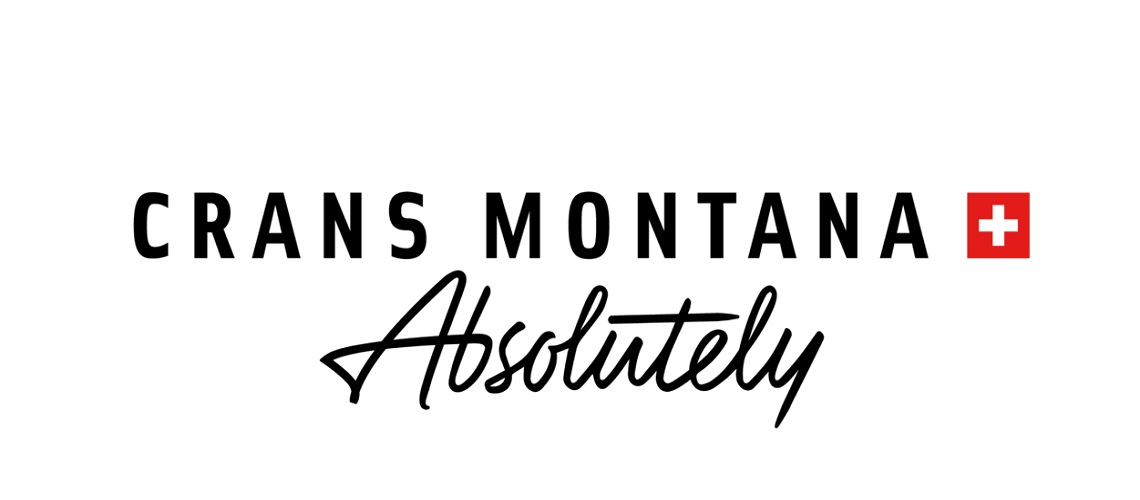 Crans-Montana has launched an extensive program of events during the 2019 summer season that includes action-packed adventure activities, musical events, family friendly festivals, gourmet treats, multiple sporting spectacles and even something for car fans.
The south facing mountain resort, situated at 1500 metres above the Rhone Valley and within two hours of Geneva Airport, is the sunniest spot in Switzerland, with more hours of sunshine than any other region – with a world class golf course, water sports centres, hiking for all levels and lift-serviced mountain bike trails, combined with a large selection of hotels from two to five star, Crans-Montana has lots to offer to anyone looking for a holiday in the mountains.
The summer program is extensive and starts on May 18, ending in mid-October.
2019 summer program:
18-19 May: Spring Session – check out professional freestyle skiers and snowboarders up on the snowpark above Crans-Montana
25 May: La Badadgia – Obstacle courses and orientation event
30 May – 1 June: Open Wine Caves – the Valais region is famous for its wines. This is a chance to check out the local producers and taste their wine
7 June: Sport Talent Charity Day – Golf tournament that helps to support young athletes
9 June: Inalp du Corbyre – traditional summer movement of the cattle up onto the mountain pastures as the strongest battle it out for the largest bell
14 June – July 20: Ambassadors of Music USA – American students bring their singing and brass band to Crans-Montana in residence
5-6 July: Icogne Jazz – Jazz festival
12-14 July: Jumping Longines Crans-Montana – international equestrian event with world class riders
19-21 July: Am Stam Gram Festival – new family festival full of activities for children
22-31 July: Vision Art Festival – street artists showcase their work in and around Crans-Montana
31 July – 18 August: Circus at the Summit – hilarious circus fun and acrobatics for the whole family
1 August: Swiss National Festival – shows, concerts and a huge fireworks display
1-4 August: Water and Fire Show – spectacular display on the local lake of Grenon
3-10 August: Crans-Montana Classics – classical music concerts and workshops with string quartets
4 August: Ephemere Table - gastronomic event in unconventional locations around Crans-Montana
8-11 August: Alpine Cycling Festival – testing, workshops and demonstrations for cyclists in the mountains, including an Alpine cycling race
9-10 August: Blues @ Lake Moubra – Blues music festival on the lake
10 August: Mid-Summer Party – concerts, shows and local produce to enjoy
11 August: Cow Fighting – traditional event where cows establish a hierarchy within the herd by fighting each other
17-18 August: Sublime Festival - concerts, swimming, visual arts and local products
24-25 August: 15th Fiat 500 Meet – international convention of Fiat 500 owners
28 August – 1st September: Omega European Masters - 73rd edition of this world-renowned golf tournament
14 September: The Time of Cornalin - Celebration of the oldest and most prestigious red wine of Valais
19-22 September: Federal Folk Music Festival – traditional and popular Swiss music concerts and highlights
28 September: Trail des Patrouilleurs – trail running competition over 4 courses, with 4 distances (15, 25, 40, 55 km)
28-29 September: Jeep-Heep-Heep – Jeep vehicle convention with all different models
12 October: Ascension of the hill of the Christ Roi statue – running race high above the Rhone River Valley
Events across the whole of summer
From 26 May: Les Jardins De Bibi - basketball, mini-golf, skating, ping-pong, unihockey
From 29 May: Beach Club - Terrasse, bar, beach volleyball, wake park, sandy beach, sunbeds and a great atmosphere around the lake
From 22 June: Maison De Bibi - Bricolages, Children's entertainment
From 8 July: Festival Des Terrasses – weekly music festival in various terrace venues across Crans-Montana
From 13 July: Grandeur Nature – Free program with various activities
From 17 July: Summer Market – every Wednesday in the roads of Montana
Crans-Montana is a chic and stylish all-year-round mountain resort located in the Valais canton of Switzerland (French speaking), around two hours by train from Geneva Airport.
Two towns, Crans and Montana, merge together to form the resort and both have their own identities. Sitting on a high plateau above the Rhone Valley and facing south, the views are spectacular, especially from higher altitudes where it's possible to see Mont Blanc in the west, through to the Matterhorn and way beyond to the east. During the winter, the skiing is well suited for intermediates, with a wide range of blue and red runs, but there's excellent beginners areas as well as some more challenging slopes for experts, including some interesting off-piste and ski touring terrain. During summer, the resort is a haven for both road cyclists and mountain bikers as well as hikers and adventure seekers. Accommodation is varied, with a strong luxury element including several 5* hotels and a spread of 3* and 4* options as well as self-catering apartments and B&B's.
Share This Article