Snowbasin Resort Announces Mt. Ogden Midweek Bike Race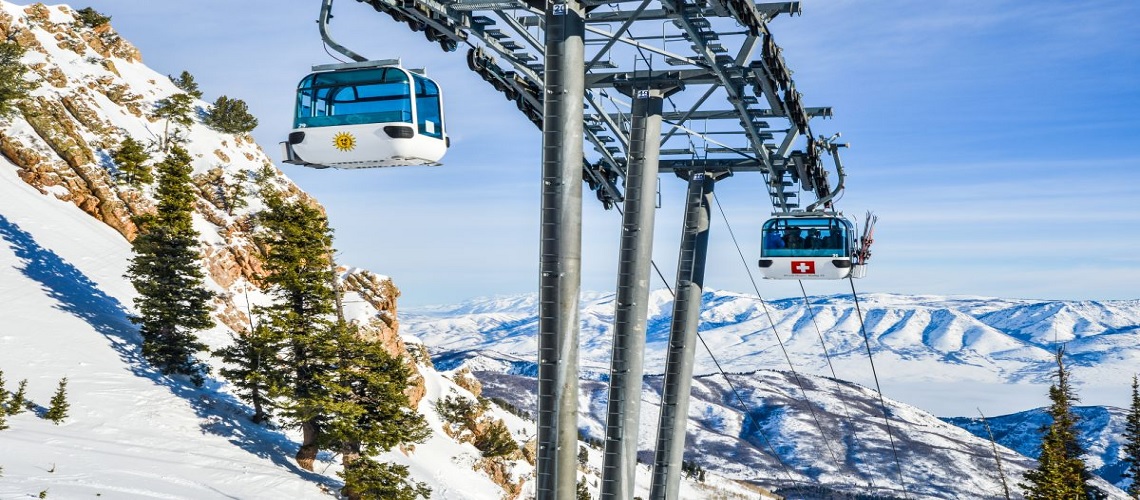 Snowbasin Resort continues to host the Mt. Ogden Midweek Bike Race Series this summer. There will be ten races starting on Wednesday, June 20th and go through Wednesday, August 29th with the exception of no race on Wednesday, July 4th. This is a race that is fun for all abilities and all ages. Registration starts at 5:00 pm and the races start at 6:30 pm. There is a $15 registration fee each night and a one-time plate fee for $10 for adults. A competitor can purchase the whole season and save money. A Race Series membership is $125 and includes 10 races, plate fee, and summer gondola pass. There are categories for both men and women including Pro, Expert, Sport and Beginner. Snowbasin even offers a race for the kiddos that starts at 6:45pm. Race registration for the kids' race is $5 per a night with a $10 one-time plate fee. New this season, Snowbasin will be offering food and beverage for purchase on Earl's Plaza at the Plaza Pick-Me-Up Cart from 5:00 pm – 8:00 pm. So the races are a perfect place to bring the family to cheer the bikers on and grab a bite in the cool mountain air.
Tim Eastley, Terrain Parks Manager says, "We are excited to offer the Mt. Ogden Midweek Bike Race Series again this summer. After the immense growth in last season's participants, we are enthusiastic to see who comes out this year. With more people joining the sport and the high school cycling teams growing, this is the perfect avenue for everyone to practice their skills in a fun, competitive manner. Each week we have prizes for 1st, 2nd, and 3rd place for both men and women in our 4 divisions; Beginner (5-6 miles), Sport(10-12 miles), Expert(15-18 miles), Pro(15-18 miles) We also offer season point tracking for pro, expert and sport classes and the leaders in those divisions all season wear a Hyperthreads leaders jersey each race night. We hope to see you out on the starting line."
Snowbasin Resort couldn't put on this bike race series without their title sponsor, McKay Dee Orthopedic and Sports Medicine Clinic, the supporting sponsors, Hyperthreads, Enve Composites, The Front Climbing Gym, Shiftworks, and the weekly sponsors, Diamond Peak, Skyline Cycle, Biker's Edge, 2nd Tracks, The Bike Shoppe and Hyperthreads.
Share This Article