130,000 Young People Involved In YOG Lausanne 2020 So Far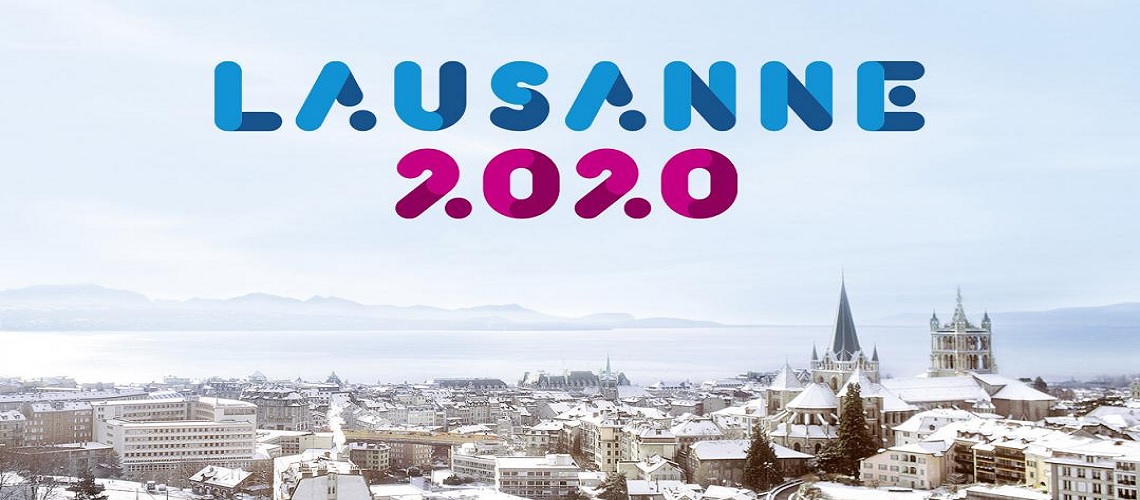 During the recent IOC Session the Lausanne 2020 organisers, led by OCOG President Virginie Faivre, gave an update at the SwissTech Convention Centre, just a stone's throw from the new Youth Olympic Village, the Vortex, built to provide much-needed student accommodation.
The main emphasis was the involvement of young people in every part of the project, starting with the 130,000 school pupils engaged in the development of the Games that will kick off on 9 January 2020; sports workshops, partnerships with universities, and cultural and educational activities have ensured youth have been reached across the regions that will host the Games. Universities and educational institutions have been involved in the development of key projects such as the official song, development of the volunteer programme, design of the mascot and Look of the Games, and the cauldron and medal design, to name a few.
Over the next six months, the Lausanne 2020 organisers will continue to work with the eight host sites to ramp up the youth engagement plans via an ambitious and festive programme called "En Jeux!" that will feature during Games time at all host locations, and will include sports initiations, concerts, shows and educational activities to invite young people not only to watch sport, but also take part.
As a perfect celebration of Olympic Day, on 23 June the Lausanne 2020 volunteer programme opened for registration – www.lausanne2020.sport/volunteers. A total of 3,000 volunteers will be engaged to take part in this unique event and contribute to making the Lausanne 2020 Olympic experience unforgettable for all.
Lausanne 2020 also used this opportunity to announce new partnerships. The ELCA will provide the Games access management platform, and Odlo, the Swiss pioneer in functional sportswear, will provide equipment for 3,000 volunteers and staff. IKEA, the global home furnishing retailer, also joins the roster of Lausanne 2020 partners and will contribute to the furnishing of the Vortex, the Games Youth Olympic Village.
Share This Article