100,000 Lights Line the Woods At Sunday River's Apres Aglow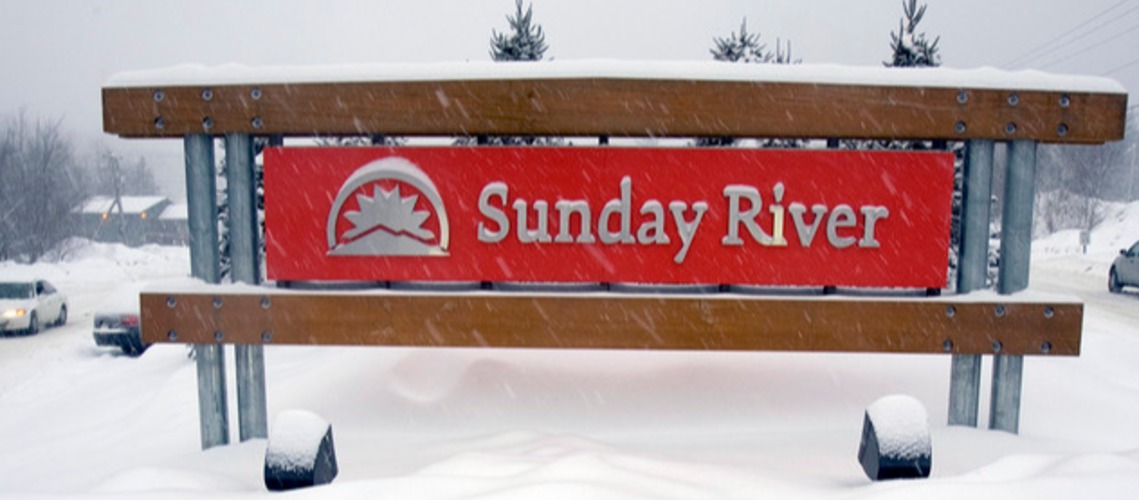 Experience a winter wonderland at Sunday River's newest attraction, Après Aglow, which features a half-mile walking trail with 100,000 twinkling lights to guide the way. The trail also features a swing set lit with 6,000 red and green lights.
Après Aglow is available from 4:30-8:30 PM on Fridays, Saturdays, and holiday weeks through the end of March at the resort's Grand Summit Hotel. Tickets are $15 and include access to the trail and hot cocoa to drink while warming up by the fire pits. Waterproof winter clothing and sturdy boots are recommended for the best experience.
"You often see light displays around the holidays, but we're excited to spread winter magic through the better part of the ski season here at Sunday River," says Greg Towle, Director of Events and Competitions for Sunday River. "We're seeing many couples, groups of friends, and families coming out to enjoy the lights. It's a really great activity for all ages."
Convieniently located behind Sunday River's Grand Summit Hotel, Après Aglow is a new activity for all ages. With trees wrapped in thousands of twinkling lights, this trail is adorned to make your winter visit with us shine bright. Fun for the whole family, take a leisurely half-mile-long stroll through the woods and stare in awe of this enchanted trail.
Due to the uneven, snow-covered trail and winter weather, we recommend wearing sturdy winter boots with traction and warm, waterproof clothing. Strollers are not recommended, but bringing your own pull-along sleds works well for small children! Please leave your furry friends home for this activity, as Après Aglow is not dog-friendly.
For more information and to purchase tickets, visit SundayRiver.com.
Share This Article