Zogg & Prommegger Take PSL World Titles In Bakuriani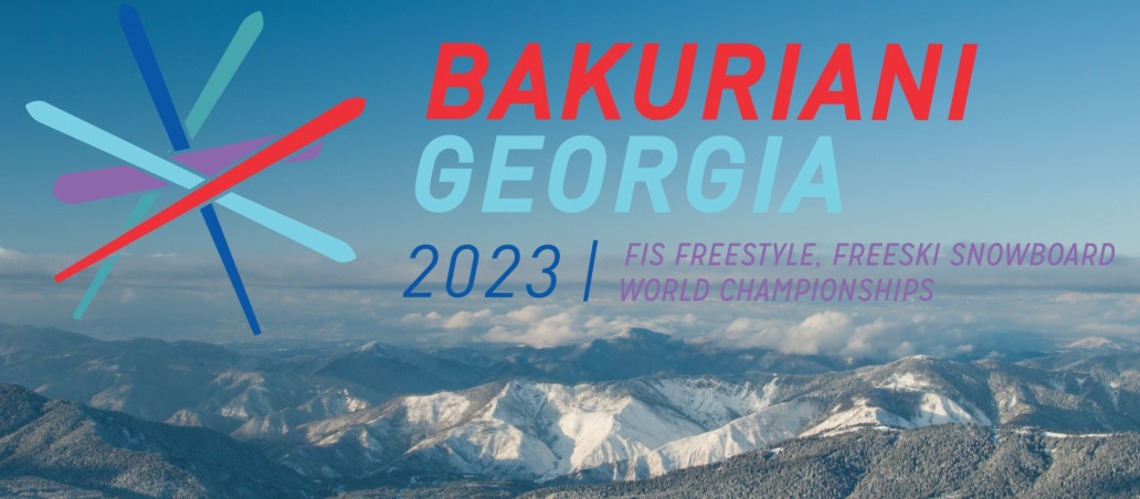 Thrills and spills in the parallel slalom at the World Championships in Bakuriani, Georgia on Tuesday (21 February) made for an exciting day with Switzerland's Julie Zogg bagging gold in the women's event to claim her second world title and Austrian icon Andreas Prommegger, topping the men's edition to claim a third world's best gong.
Both winners entered the finals as top seeds and carried that form through a tricky competition delayed by snow conditions and course maintenance. Both also took on compatriots in their respective big finals.
In an all-Swiss tie, Zogg beat Ladina Jenny by just 0.24s to claim gold. The leader of both the overall and PSL World Cup tour continues her spectacular season, which includes back-to-back wins in slalom at the Bansko World Cup in January.
Sabine Schoeffmann, meanwhile, claimed Austria's first of three medals of the day, winning bronze after beating Ramona Theresia Hofmeister (GER) in the small final.
Sunday's winner of the PGS, Japan's Tsubaki Miki qualified in second but was surprisingly knocked out in the round of 16 by Lucia Dalmasso (ITA) who herself went out to Jenny in the quarters. In another shock result, Jenny had already knocked out Daniela Ulbing, second to Jenny in the overall and PSL World Cup season so far this season, in the round of 16 after the Austrian stumbled early in the race.
Third seed Patrizia Kummer (SUI) the winner of this title a decade ago, was also knocked out in the first round, by Michelle Dekker (NED), who was then beaten by Hofmeister in the quarter finals.
"It was a long day," said an emotional Zogg after the competition. "I pushed it to the limit and it's so cool that I'm again world champion."
On being asked if it was difficult racing against a team-mate, Zogg said: "For me no, I was focused on myself but when we are in the finish, it's so emotional to be together on the podium. It's amazing."
Prommegger, 42, slayed team-mate and slalom specialist Auner in the big final by 0.44s but the 26-year-old was happy to come away with a first ever world medal. Austria just missed out on a 1-2-3 when Fabian Obmann was bested by Arnaud Gaudet in the small final, the Canadian throwing himself into the crowd in delight after claiming his nation's first parallel snowboard medal since Jasey-Jay Anderson won gold, and Matthew Morison, bronze, in PGS at the 2009 World Championships in Gangwon, South Korea.
Prommegger used all his experience, including six Olympic Games and 22 victories on the World Cup tour to come out on top today. Some of the other heavyweights in the discipline struggled to progress with Stefan Baumeister (GER), Roland Fischnaller (ITA), Benny Karl (AUT) and Alex Payer (AUT) not making it through.
The biggest surprise was overall world tour leader and one of the favourites for this event, Maurizio Bormolini (ITA) seemingly coming out of his bindings early on to curtail any progress he was hoping to make in the knockout rounds, with his board sliding loose down the slope and almost taking out Lee Sangho. Thankfully the Korean progressed but a forlorn Bormolini trudged to the finish line, out of the competition.
Sunday's winner in the PGS, Oskar Kwiatkowski (POL) did progress but was knocked out by Obmann in the first knockout round.
"It was so powerful riding today, it was tough," said Prommegger post-race. "At the end, in the final, there was no visibility, so you had to trust in your feeling. I didn't expect this result today. I believed in it, but I didn't expect it because it was such a long day, all the breaks in there we were being in the tent and we didn't know if it was going on or not, so it was hard to be on yourself to be concentrated."
Citing experience being key especially when the next generation is snapping at your heels, Prommegger said: "You have to risk it all. It's so difficult."
Athletes with team entries have one more chance to claim world gold with the mixed event taking place on Wednesday (22 February). Germany, Switzerland, Italy and Austria are likely contenders but as we've seen today, just about anything can happen in the world of parallel snowboarding.
A return to the World Cup tour post championships sees the Livigno (ITA) races cancelled, but events in Rogla (SLO) on 15 March and Berchtesgaden (GER) on 18-19 March round out the season.
2023 Bakuriani World Championships, PSL results – women
1 Julie Zogg (SUI)
2 Ladina Jenny (SUI)
3 Sabine Schoeffmann (AUT)
4 Ramona Theresia Hofmeister (GER)
2023 Bakuriani World Championships, PSL results – men
1 Andreas Prommegger (AUT)
2 Arvid Auner (AUT)
3 Arnaud Gaudet (CAN)
4 Fabian Obmann (AUT)
Share This Article