Zeal Optics Launches Observation Deck Technology In New Goggle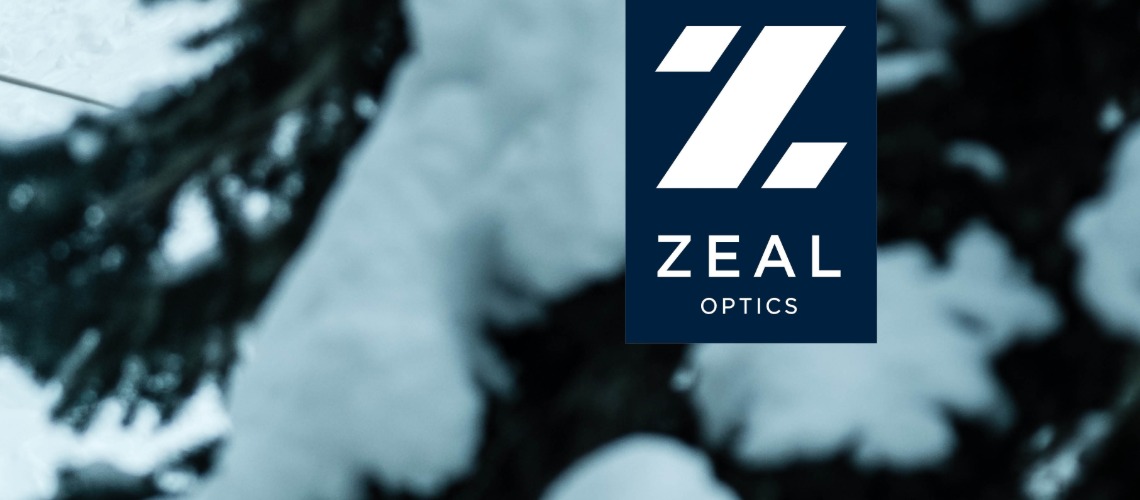 Zeal Optics introduces Beacon, a tilted cylindrical lens goggle that significantly increases the vertical field of view. Now, skiers and snowboarders can see every inch of the line below the goggle frame. Beacon features Observation Deck Technology, which was inspired by the physics behind structures like air traffic control towers.
Observation Deck Technology is a new spin on goggle frame design, intentionally created to sit much closer to the face on its lower edge than other goggles, creating a ten-degree lens angle that significantly increases vertical peripheral. Additionally, the tilted lens eliminates all reflection that comes in and adds the benefit of zero reflection from your cheeks onto the inner lens.
"When it comes to goggles, Beacon has given a whole new meaning to lens and frame technology," said Mike Lewis, director of marketing at Zeal Optics. "This style is going to transform the experience of every rider on the mountain – allowing them to see much more of the terrain, 20% in fact, that's below them thanks to the drastically enhanced vertical field of view."
At its unveiling at this year's Outdoor Retailer Winter Market, the Beacon was awarded "Best of Show" from Freeskier Magazine, "Best Ski Goggle Tech" from Business Insider, and won "Gear of the Show" from OutsideMagazine.
Beacon is available in Zeal Optics' three tiered lens collections, Optimum, Optimum Polarized, and Optimum Polarized Automatic+. The Optimum Collction is advanced lens technology that blocks 100% of harmful UV rays (UVA/B/C), and comes standard with blue light filters, Everclear Anti-Fog and Permashield Hardcoat. With a quiver of mirrors and tints, Zeal has you covered, no matter the condition. The semi-rimless frame design also allows for upper and lower venting. Available in seventeen colorways, ranging from $129 – 249 depending on lens options.
Zeal Optics' Beacon goggle is now available online at zealoptics.com, and at select retailers across the country.
Share This Article