Yule Wins In Adelboden Slalom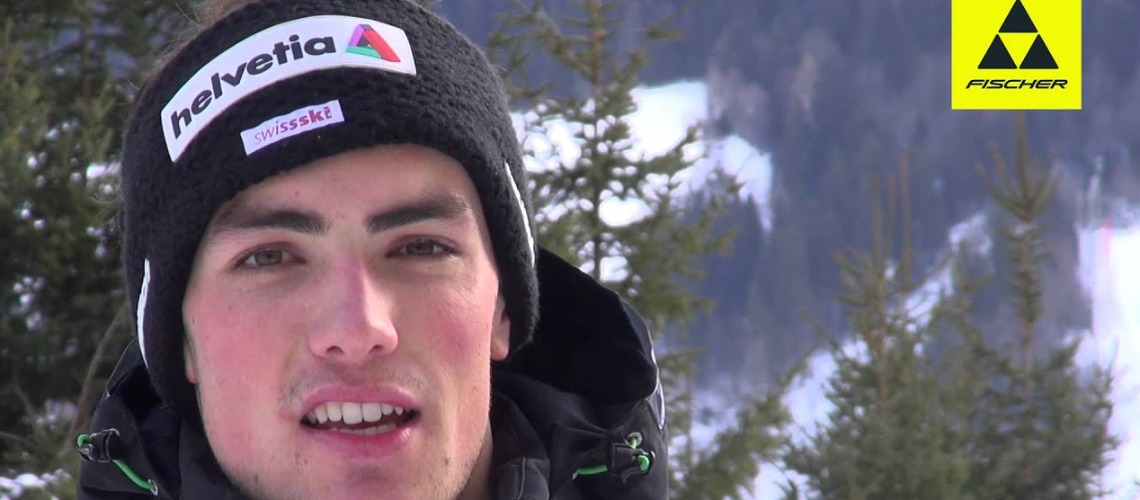 It's Daniel Yule again! The Swiss slalom skier won a thrilling race in Adelboden, claiming his third Slalom World Cup win, the second in a row after last Wednesday's success in Madonna. Yule made the crowd go wild as he became the first Swiss skier ever to claim three Slalom World Cup races.
Similarly to what happened in Madonna di Campiglio (ITA), the Swiss athlete was leading already after run 1 with a 0.25s advantage on Clement Noel and pushed even harder in the second run. Despite a big mistake before the last steep section, Yule pushed through the final gates and clocked the fastest time of the day.
Henrik Kristoffersen (NOR) achieves the second podium of the weekend in Adelboden, finishing second (+0.23s) after another comeback in the second run. The Norwegian was only eighth after run 1, but was one of the few who did not commit any big mistakes in the second run.
Third place went to Marco Schwarz (AUT), who can celebrate again after nearly one year from his last podium.
The Austrian athlete suffered from a bad knee injury in Bansko last season and showed today that he is 100% fit again to compete with the best ones, finishing 0.05s from the second place.
After a disappointing finish yesterday, Erik Read (Canmore, AB) looked to rebound in the slalom from Adelboden today and rebound he did. After starting in 50th Read put together two fast runs to finish in 11th spot. Read had the forth fastest second run of the day and finished only .66 back from the leader.
"I am pleased to get some redemption after yesterday's disappointment. I skied two great runs with minimal mistakes. It's super encouraging to be right in the hunt only a few tenths away from a podium. I love competing in this race with the amazing Swiss fans in the stadium" said Read of his day.
The race was special as it was Asher Jordan's (North Vancouver, BC) first World Cup race. Jordan, who is a member of the BC Ski Team, was recently called up to race in the World Cup. While he did not finish his first run the experience will be invaluable moving forward.
"It felt pretty surreal to be out there with everyone else on the World Cup circuit. I think this is a big steppingstone for me and will boost my confidence, knowing I can push for the rest of the season. This experience was super cool and brings a lot of confidence for the races coming up."
Jordan's skiing did not go unnoticed by Read, "A huge shout out to Asher for his first World Cup start, he had some promising skiing before he straddled."
Trevor Philp (Calgary, AB) and Simon Fournier (Montreal, QC) did not qualify for a second run.
Henrik Kristoffersen keeps leading both the Slalom and the Overall Standings as the Tour now heads to Wengen for an Alpine Combined, a Downhill and a Slalom
Share This Article