X Games Chongli 2020 Reveals First Wave Of Invited Athletes and Competition Schedule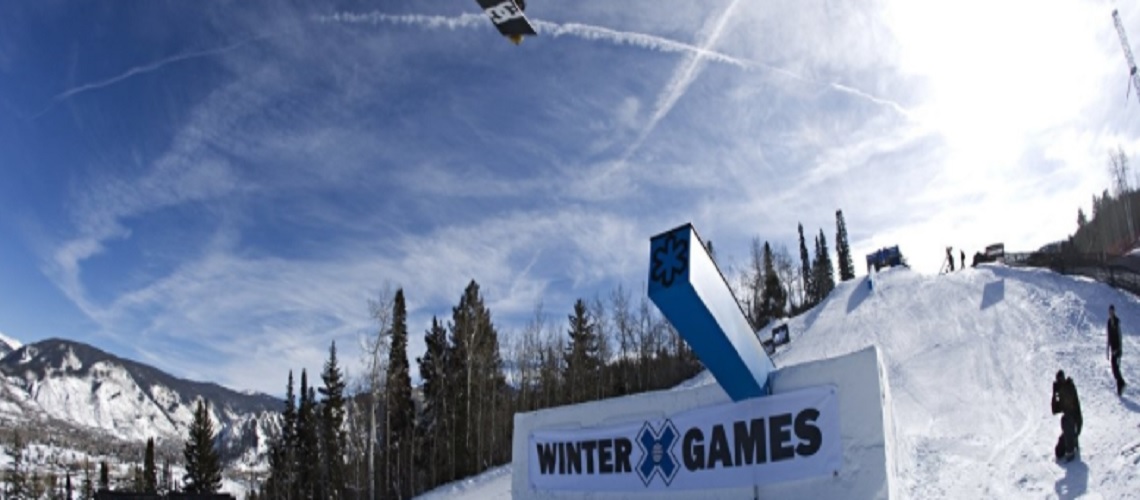 X Games invites the world's top winter action sports athletes to China for the inaugural X Games Chongli February 21 – 23, 2020. Taking place at Secret Garden Resort, X Games Chongli will feature Ski and Snowboard Big Air, Slopestyle and SuperPipe competition.
The first wave of athlete invites includes top Chinese and international snowboarders and skiers, including three-time X Games medalist Cai Xuetong, 16-time X Games and two-time Olympic medalist Jamie Anderson and 11-time X Games medalist Henrik Harlaut. For a complete list of invited athletes and full competition schedule, please visit www.xgames.com.
Aspen, CO – January 26, 2019 – Buttermilk Mountain: Cai Xuetong competing in SoFi Women's Snowboard SuperPipe during X Games Aspen 2019 (Photo by Phil Ellsworth / ESPN Images)
The first wave of invited athletes includes:
Cai Xuetong (Harbin, Heilongjiang, China) –

The first Chinese athlete to medal at X Games, Xuetong earned her first medal in 2016 with SuperPipe bronze. She has since added a silver and another bronze medal, two FIS World Championship titles and multiple World Cup wins. Xuetong is a three-time Olympian and took fifth place in the 2018 Winter Olympics.

Scotty James (Warrandyte, Australia) –

Scotty raised the boxing gloves in 2017, fighting his way to his first SuperPipe gold and following up with a silver in 2018 at what analyst Craig McMorris called the "best halfpipe contest ever." James came back in 2019 stronger than ever and took gold in the discipline, using his third and victory run to high five spectators on both sides of the pipe. His riding has improved dramatically in the past few years, and his amplitude and technicality earned him bronze at the PyeongChang Winter Olympics as well.
Max Parrot (Bromont, QC, Canada) –

After missing X Games Aspen 2019 to undergo treatment for Hodgkin Lymphoma cancer, Parrot found motivation to finish treatments so he could return to competition at X Games Norway in August 2019. After finishing his last treatment only two months prior, Parrot reclaimed the top spot in X Games Big Air in an emotional comeback. Parrot looks to add to his 10 X Games medals and Olympic silver in 2020.

Jamie Anderson (South Lake Tahoe, California) –

The most decorated female rider in X Games history, Jamie owns 16 medals, including five gold. She won slopestyle's Olympic debut in 2014 and defended her title in 2018, and has never missed the podium when competing in X Games Slopestyle. At Aspen 2019, Anderson earned bronze in Big Air.

Cassie Sharpe (Comox, British Columbia, Canada) –

The reigning Olympic champion in women's ski halfpipe took her second X Games gold last year in Aspen after winning bronze the previous year. Sharpe also won the 2019 AFP Crystal Globe for halfpipe.

David Wise (Reno, Nevada) –

A four-time X Games Aspen Ski SuperPipe champ, Reno's Wise is also the two-time Olympic gold medalist in halfpipe (Sochi, Pyeongchang). Wise is also a four-time AFP superpipe overall winner and took home the ESPY award for Best Male Action Sports Athlete in 2018.

Henrik Harlaut (Are, Sweden) –

Eleven-time X Games medalist Henrik Harlaut is an innovative jumper with an irrepressible personality. The Swede has the most X Games Ski Big Air gold medals in history and the most gold of any male skier in a single discipline. Stylish off the snow, too, his likeable demeanor, high energy and fun-loving attitude have made him popular among all skiers.
Share This Article