Wachusett Mountain Enhances Its Resort Guest Messaging Capabilities Via Alpine Media´s All Mountain Platform (AMP)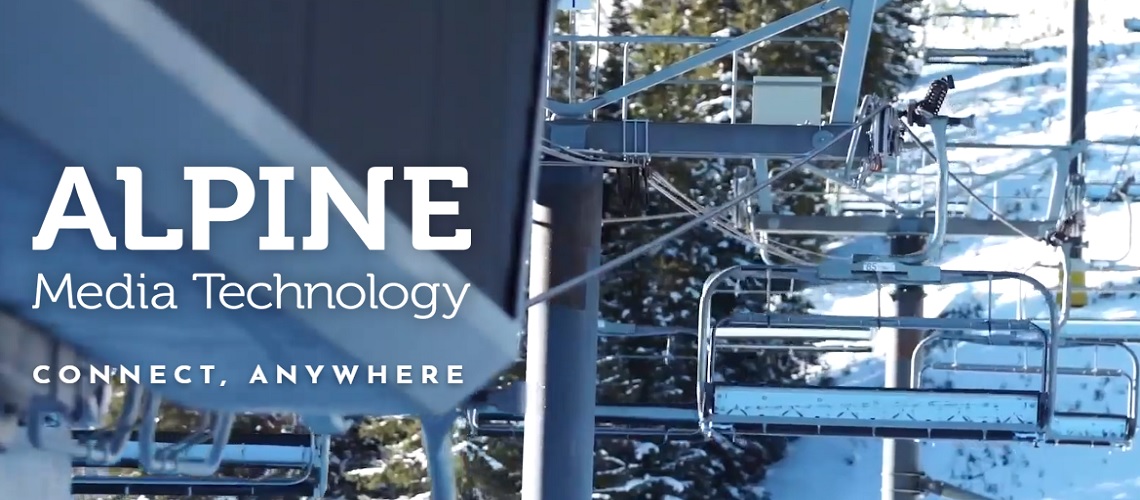 In addition to its powerful snow-making technology which has pumped over 80M gallons of water so far this season setting its 55" approximate base, Wachusett Mountain has also invested in its guest communication technology. For the second consecutive season, Wachusett Mountain operators will digitally communicate to their guests using the All Mountain Platform (AMP) powered by Alpine Media Technology.
ALL MOUNTAIN PLATFORM (AMP)
AMP features informative content for guests about weather and road conditions, trail and lift status, emergency alerts, resort events, a digital trail map, and more. Strategically placed screens across the resort ensure that skiers and riders have access to the information they want and when they want it thus leaving dry erase boards and chalk boards a thing of the past.
RETAINING SKI RESORT GUESTS
For Wachusett Mountain, a mid-size regional resort helping to both introduce and grow the sport, they realize they attract many first time skiers and guests. Using AMP to inform and guide visitors can help eliminate confusion and ensure a more positive experience.
"Online communication is very important and the Alpine Media digital displays allow us to provide up-to-date information on weather, conditions, pricing and events and other special services for our guests," said Wachusett Mountain's COO Carolyn Stimpson. "Operationally, our team can now easily update the information to keep the provide our skiers and riders with the most current data.
A first time ski resort guest can easily find their desired run via the digital map, not only where its located but whether its groomed, closed or moguled. They can quickly view temps and conditions specific to that area of the mountain and finally, see a short list of events going on that day or evening. These are just some of the info features that are helping to inform and guide both 1st time and long
EXPANSION ACROSS SKI RESORTS
Alpine Media Technology (AMT) launched AMP last season at Wachusett Mountain and at three other ski resorts. They have added several more resorts for this coming season including Telluride and Mountain High ski resort, a SoCal local favorite.
"The beauty of this system is our ability to customize it for each resort as each ski resort has its own pain points and needs," said AMT's CEO Freddie Peyerl. "They can customize the content and determine the quantity of screens, size and screen placement. Our packages are scalable, easily able to solve the communication needs at resorts of every size. We believe this will be an important aspect of our business as we continue to grow: while our competitors have little or no interest in small resorts we welcome resorts of any size to deploy our system."
Look for Alpine Media's marquee product, LiftDigital, featured on the Super Gauge Express chairlift at Winter Park Resort. Over 600 digital screens to inform riders on their 8 minute ride to the summit.
Alpine Media Technology created the All Mountain Platform (AMP), the premium guest communication system for ski resorts and ski towns world-wide. With a centralized, web-based Command Center, resort operators can deliver real-time, relevant content via digital screens across the entire resort. From the lodges, chairlifts and gondolas, as well as via mobile app, skiers and riders have access to the information they need to maximize their time both on and off the mountain while advertisers have a platform to reach an affluent and active audience.
Voted the most accessible ski resort on the East Coast by SKI Magazine, Wachusett Mountain is located in the heart of Central Massachusetts, just over an hour from Boston and Providence and 30 minutes from Worcester. Wachusett Mountain is a medium sized resort offering lifts and trails for all levels. Wachusett provides a large variety of on-mountain services including ski and snowboard rentals, a top-of-the-line demo fleet, VIP parking, a free ski/board check and the MBTA 'Ski Train' which offers service from North Station to the nearby Wachusett station and includes a shuttle which drops skiers and riders at the doorstep.
Share This Article