Viessmann Main Sponsor Of FIS Nordic World Ski Championships 2019 And 2021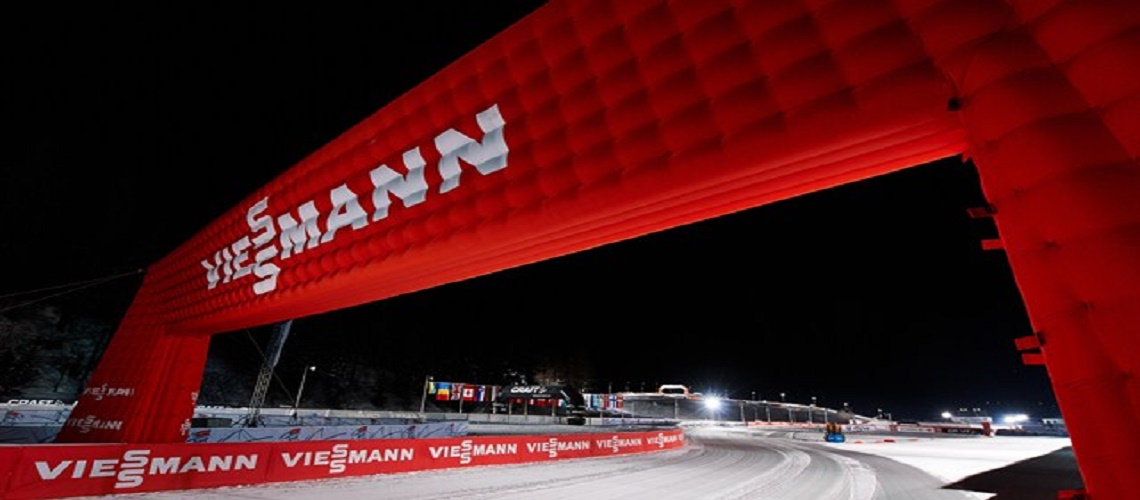 The Viessmann Group, one of the leading international manufacturers of energy systems from Allendorf (GER), became a main sponsor for the FIS Nordic World Ski Championships 2019 in Seefeld (AUT) and 2021 in Oberstdorf (GER). The contract was negotiated and concluded by Infront, the exclusive marketing partner of the flagship winter season event.
As the main sponsor, Viessmann benefits from a comprehensive presence at all competitions of the World Championships on the LED-boards in the ski jumping stadium, as well as the boards in the cross-country stadium and on the cross-country tracks.
Furthermore, Viessmann will be present on the bibs of all athletes, the leaderboard and the award ceremony backdrop at the Large Hill Individual Ski Jumping Men's competition, the Nordic Combined Men's Normal Hill and the Cross Country Ladies' Relay. Viessmann will also be present at various competitions of Nordic Combined on numerous installations around the start and finish area, including the start back wall, exit gate and finish installations.
In addition to the TV-relevant rights above, the sponsorship package also includes comprehensive promotion rights, a hospitality contingent and integration into all print materials of the World Championships.
Michael Witta, Senior Director Infront Winter Sports, said: "Infront is very happy that Viessmann has chosen to be the main sponsor of two Nordic sport highlights for the next few years. Infront and Viessmann have a long-standing and successful partnership and we are glad to continue this at the upcoming FIS Nordic World Ski Championships."
Florian Fehr, Head of Sports Sponsoring at Viessmann, added: "Viessmann has been active in winter sports sponsoring for more than 25 years. It has long been one of the central elements of marketing communication and we are pleased that with the support of Infront we will be part of the upcoming FIS Nordic World Ski Championships. With this commitment we intend to reach even more people and inspire our initiative "We are #Winterfans" for more sustainability in winter sports.
Share This Article