Vienna University Study - Austria's Ski Resorts Mostly Without A Long-term Pandemic Strategy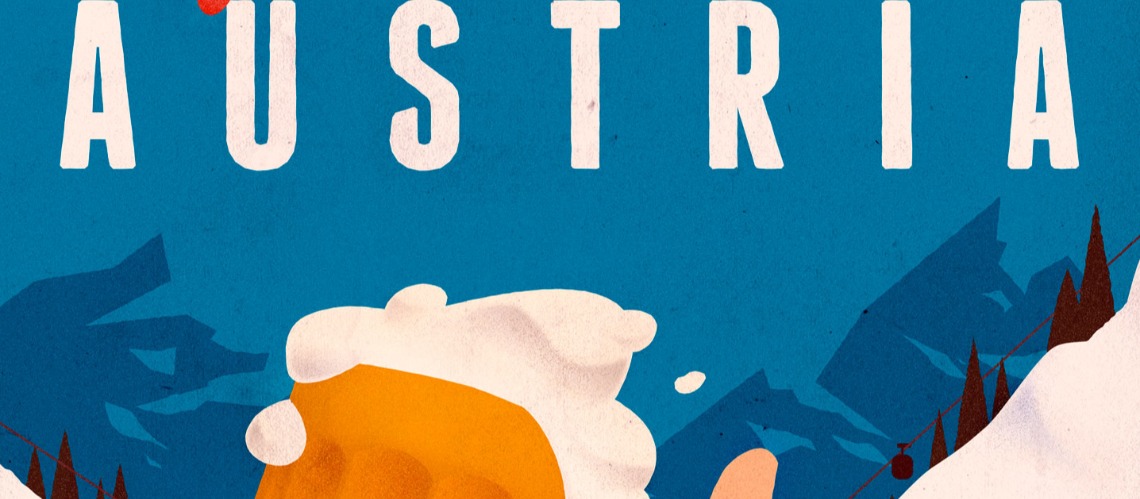 Austria's ski resorts are pursuing individual measures, but most of them do not have a long-term pandemic strategy. This is the result of a study by the Vienna University of Economics and Business and Fraunhofer Austria. The survey of 88 participating Austrian ski resorts of all sizes from 330 respondents shows that more than 90 percent of the operators in the December 2020 survey period had not yet developed a finished pandemic strategy and around a third did not plan any development.
To increase corporate resilience in crises such as the COVID-19 pandemic, the development of suitable strategies is essential for survival. Christian Schumacher, Assistant Professor at the Institute for International Business at the Vienna University of Economics and Business, explains: "Companies with a clear strategy come through emergency situations more successfully and can even benefit from them in the long term. This is exactly where our study comes in: We were asked to what extent the Austrian ski resorts have prepared for the COVID-19 crisis with specific measures and which solutions are being pursued here. We have placed a special focus on digitization solutions such as personalized ski card chips, fever sensors or automated COVID-19 rapid test systems. "

Mostly no clear COVID-19 strategy yet

The authors examined both the development of a general strategy for handling the COVID-19 pandemic and specific measures and solutions in the field of digitization. The study shows: only seven percent of the operators surveyed are already pursuing a fully developed COVID-19 strategy and only every fifth ski area is currently working on developing strategies. The survey also shows a high unused potential of digitization solutions in dealing with COVID-19. Digitization expert Andreas Schumacher from Fraunhofer Austria: "Digitization solutions in the customer area and the associated data usage significantly increase customer security." The operators have taken individual measures against COVID-19, however, half of the ski resorts have not yet implemented any initiatives to specifically counteract COVID-19 using digitization solutions. Four out of ten ski areas are not planning this either.

High potential for digitization solutions, especially in smaller ski areas

The high unused potential of digitization solutions against COVID-19 probably results from the partially missing digitization strategies of the ski areas. Around two thirds of the operators surveyed are currently not pursuing a ready-made, concrete digitization strategy. These are mainly smaller ski areas, which, according to the study, are significantly less digitized than the large ones. According to the study authors, it cannot be due to the compatibility of digitization with the natural experience of skiing - every second ski area sees a good compatibility here.

The study:Dr. Andreas Schumacher, Ass.-Prof. Dr. Christian Schumacher, Verena Mannsberger, B.Sc .: "COVID19 as an opportunity for digitization in Austria's ski areas."
Share This Article