Verena Stuffer And Daniel Yule New FIS Athletes' Representatives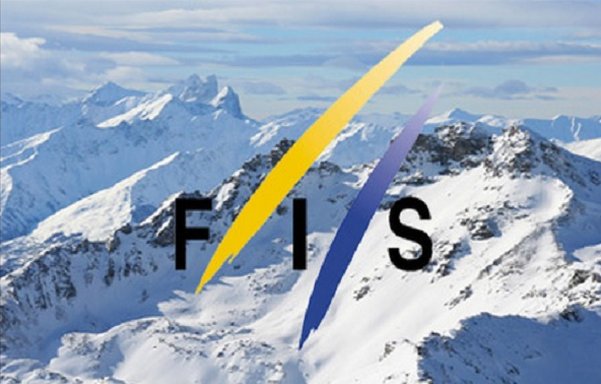 Verena is a former racer from Italy and retired from racing after 2018/19 season, she competed in 148 World Cup races, she also took part at Sochi Olympics and she attended three World Championship edition in Val D'Isere, Garmisch-Partenkirchen and St. Moritz.
On the men's side, Daniel is still active in racing and he's competing for Switzerland boasting a number of successes like Olympic Gold medal in PyeongChang in the Team Event, World Championship Gold medal in Are in the Team Event, 5 World Cup podiums among which one victory.
You participated at your first Fis Congress that took place in Dubrovnik. What's your first reaction afterwards?
Verena Stuffer: It was my first experience and it was a good one. As a former athlete I didn't expect that behind the scenes, behind the races, there is such a big organization and such big different interests.
Daniel Yule: It's a positive reaction. Obviously FIS is a very large organisation and there are many political interests and it takes patience to make changes however I found that most people were interested in hearing the athletes' opinion.
What did you expect before of it?
VS:I didn't expect nothing special, because you have to be inside to understand the dynamics, the working groups, the committees.
DY: I honestly didn't expect much. I had heard various things about it before going but I tried to go there with an open mind in order to decide for myself what things are like.
Why did you decide to pursue this role?
VS: I decided to pursue this role, because I would like to be in involved in proceedings helping athletes'opinions, wishes, requests to become listened from people who works for them and to increase value and credibility of our sport.
DY: I think some things in ski racing could be done differently. I decided that instead of just complaining about it, it would be much better to be part of the conversation and to actually put some effort into changing things.
Did you expect to be nominated by the other athletes?
VS: I candidate because I was asked to do it from my federation. I didn't think too much about if athletes would elected me or not. If yes I thought I would do my best for them.
DY: I wouldn't have presented myself if I didn't think that I would get nominated. I never take things for granted and I really appreciate that the other athletes chose me to represent them.
How does this role look like?
VS: I had the feeling that this role is welcomed good and people from different roles want to hear the athletes opinion. In the athletes'commission the representatives work in a good harmony and I felt that a lot of things has improved in the last decade so that our role increase its value.
DY:The work has only just started so it's hard to say what is exactly involved so far. I think the most important part of the role is to transmit information. This goes both ways. It's important to gather information about what the athletes think and pass it on to the people who work at FIS but it is also very important to inform the athletes as to the decisions the FIS take and the reasons behind these decisions.
Did you already start in concrete to operate with the other athletes as athletes representative?
VS: Before coming to the congress me and Daniel already sent out two surveys to involve as much as possible the athletes and we had a very good response. We try to be in touch with concrete issues.
DY: Verena and I sent out a survey before the spring meetings to get a better idea of what the athletes want but the real work with the athletes will start now.
How do you collect the feedbacks?
VS: We have a mailing list of about 150 athletes and keep in touch by e-mail. If needed, we contact them by whatsapp.
DY: We collect feedback mostly through surveys. Personal interaction with athletes are also very important however as it is our role to represent all athletes surveys are the easiest way to gather feedback from a large number of people.
In general, do the athletes come to an agreement easily or are the opinions diverging?
VS: I felt that on some topics, lot of athletes have the same opinions, but on many topics views are very different and therefore it is difficult to find the best solution for everyone.
DY: It depends on the subject. When they easily come to an agreement it certainly makes our job a lot easier. In any case, it's impossible to please everybody and we have to respect what the majority decides.
Do you have the feeling that the committees listen to the athletes and understand your situation?
VS: I felt that committees are very interested in listening athletes if they come with good justifications and solutions not just with complaints.
DY: I do feel like the committees listen to the athletes. Sometimes it's not possible to implement what the athletes want because of TV rights or the interests of other stakeholders in the sport however the general feeling is that the feedback from the athletes is taken onboard.
There are many different interests in the World Cup, how do you handle all this?
VS: In such a short time, 4 days, I could understand that there are more interests in our sport then I thought. Slowly I have to understand them all to have a good view on them and handle with them.
DY: I think in order to balance all the interests in the World Cup it is important to compromise. People have to be ready to accept if things are not exactly how they want them to be but it is important that everybody's input is considered when coming up with a solution to a problem.
Referring to this particular FIS Congress, what was the biggest step for the alpine athletes?
VS: The biggest step forward for alpine ski was to find a solution how to bring to TV the upcoming discipline Parallel. There were big discussions about which is the best solution for athletes (ko-run, run-rerun?), for broadcasting (time transmission?), for safety, amount of athletes in the final.
DY: This year there were discussions regarding the starting order in the speed disciplines and surrounding the rules of parallel events. We are still waiting to hear from the council what exactly has been decided but there should be some changing in this regard this season.
How difficult is it for you on a personal level to be active as professional skier and on the political level of FIS?
VS: Sport itself and policy are completely different areas, but they have to work together. In sport things happen and change fast, in policy slowly. To have or get a change on different topics, in policy you have to be patience and elaborate them clearly and try to please all.
DY: This is my first year as an athletes' representative so I have no idea what it will be like during the winter. The positive thing is that Verena is retired and will be able to help me a lot during the winter season when I have less time.
Share This Article