FIS Q&A With New Zealand's Alice Robinson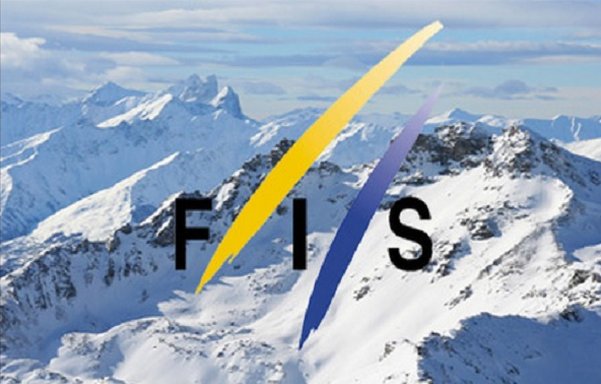 You are definitely the breakthrough athlete of the last season. At the age of 17 after only 10 world cup races you achieved your first WC podium in Giant Slalom and you won the GS gold medal at the Junior World Championship. Did you expect such a great season and these exceptionals results?
I didn't expect to have such a successful season… I had to start the completion season late due to school so I wasn't able to do first world cups at the beginning of the season. I was skiing pretty well in the off season, so I was hoping for a couple top 30s maybe. After world champs, I gained more momentum and confidence in my skiing and my season just kept getting better from there. First with world juniors and then 2nd at World Cup finals . I began skiing really well in training so I knew that I could give WC finals a good crack, but didn't expect to be able to pull of a podium on the day.
How did you feel when you crossed the finish line?
I was very shocked, but extremely happy and excited
Did you realise what a huge step you had made?
No not really it took a while to sink in, Everyone was very excited, and happy for me. Skiing isn't a huge sport in NZ, but we have great mountains and ski fields so a lot of people ski. So I had a lot of support from people back at home.
Claudia Riegler and Annalise Cobergen are the only others NZL that achieved WC podiums, even if you weren't even born did you ever heard about them?
Yes I have met them both and heard a lot about them. They are very supportive and gave me a lot of encouragement!
Did they inspire you?
yes they both inspired me a lot, it's one thing to look up to the best athletes in the world but when there are skiers that got WC podiums from your own country it really makes it seem possible for you.
Who's the most inspiring skier or athlete?
I think skiers that inspired me a lot were Lindsey Vonn and Bode Miller, Lindsey had to overcome a lot of obstacles and I loved Bode's ski style. An athlete who inspired me was Richie Mccaw the former captain of the national rugby team (all blacks).
How is your training plan? Where do you usually train and live in summer and winter?
I live in Queenstown in New Zealand, and at the moment I'm finishing my last year of high school so I'm based there. In the Northern hemisphere summer I can live and train at home during the off season and I train mainly at Coronet peak, for parts of July, August and September. During the Northern hemisphere's winter I am based in Val di Fassa in Italy for most of the season.
How is your team and how it is structured?
At the moment I'm working with a team called ISRA (International ski racing academy) a group of girls from all over and we are based in Italy and when during the season we all live together. When I'm at a world cups it's normally me, one of my coaches, service guy and my manager.
Passing through European Cup and Fis Races. What impacted you the most in the World Cup circuit?
I think when I first started world cup I found the whole environment very intimidating especially being from New Zealand where there isn't a big group to help you feel more at ease. Also at a normal fis race or Europa cup I felt a lot more comfortable as I thought I was a lot more competitive at that level, so moving up to world cup I didn't feel as confident in my skiing and that impacted my performance at my first few world cups. Although the more races I went to and the more comfortable with the environment I got the more I started to enjoy the atmosphere at world cups.
What's the trickiest difficulty to be a New Zealander racing in World Cup?
There are a lot of tricky parts about being from NZ and racing world cup. It is hard not being at home for extensive periods of time and having to live on the road for most of the winter so far away from home in foreign countries were you don't speak the language can be extremely difficult. Not being able to enjoy summer at home with all my friends and family is also very hard. It's also hard that I live so far away from where all the races are. At times like Christmas when there's only a few days break I don't have any chance to go home and spend time with my family. It is also hard being involved in a sport that is heavily northern hemisphere dominated, and being from the southern hemisphere It can feel pretty lonely on the world cup.
Share This Article