Val Gardena Receives GSTC Certificate For Sustainable Tourism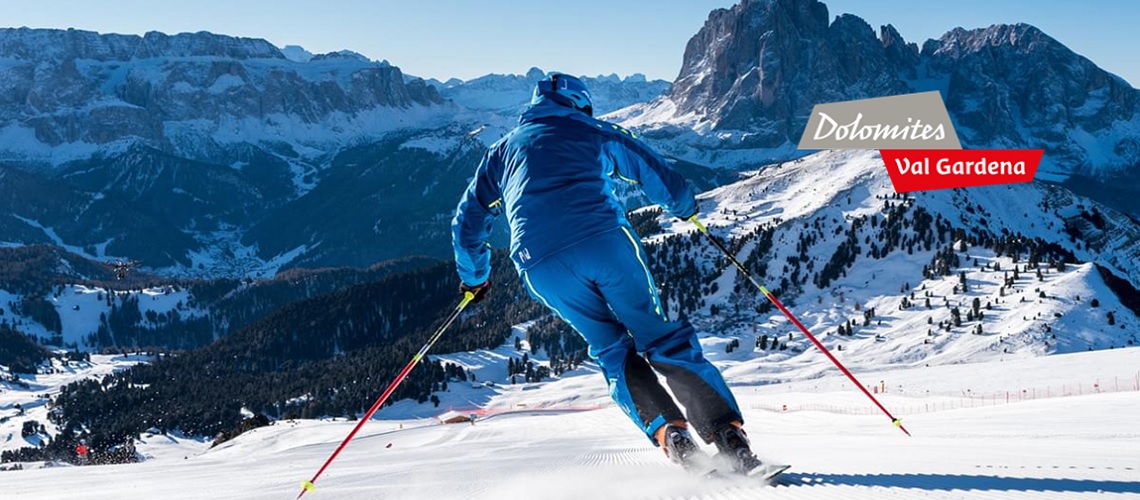 Val Gardena's commitment to sustainability has now been confirmed by the GSTC certification (Global Sustainable Tourism Council).
Val Gardena is a popular holiday destination in the Dolomites, Italy, a UNESCO World Heritage Site. It has now obtained a certificate, recognised all over the world, confirming its sustainable tourism efforts. This means it commits to applying the Global Sustainable Tourism Council (GSTC) standards. Obtaining this certification is by no means a final result, rather the official start of a broader project that focuses on environmental protection, social responsibility, and hospitality for an increasingly sustainable tourism.
In 2020, a working group consisting of different stakeholders, including professional associations and members of Val Gardena's three municipalities, was founded under the motto "Respect the Dolomites". Its aim was to raise awareness about sustainability among the valley's guests and residents through events and various initiatives. It includes sporting events such as the Sellaronda Bike Day, the valorisation of local crafts with the 'Made in - DOLOMITES Val Gardena - with LOVE' label, waste management, spring water with the 'Ega dla Dolomites' project, the protection of mountain pastures, paths and grazing livestock, the use of clean energy from hydroelectric sources, and, in general, mobility, with the Val Gardena Mobile Card, charging stations for electric vehicles and the use of e-bikes.
To highlight this commitment, Val Gardena/Gröden started following the Global Sustainable Tourism Council (GSTC) standards, and its choice was rewarded with the certification from 08.03.2023.
The Global Sustainable Tourism Council (GSTC) is an organisation founded in 2007 by the United Nations Environment Programme (UNEP) to promote sustainability and social responsibility in tourism. The certificate is awarded in Italy by Vireo, the only GSTC- accredited body in Italy. The audit is carried out based on specific methods, procedures and timeframes, which guarantees the entire system's unbiased approach and trustworthiness. During the process, Vireo's auditors visited and talked with various institutions and companies to assess whether the required criteria were met.
In addition to the criteria required by GSTC for tourist destinations, Val Gardena aims to reach tangible goals by 2026. These include creating a mobility centre which will develop projects for car-free and accessible connections; reducing traffic on mountain passes (Gardena Pass and Sella Pass) by 20%; expanding bicycle paths on the mountain passes by 20%; increasing arrival on public transport by 10 to 15%; double e-charging stations; expanding renewable energy sources for businesses by 25%; reducing printed material and use of plastic by 20%.
The formation of verifiable climate concepts and their implementation is the mission.
Val Gardena is also working with the province of South Tyrol on the "Klimaland Südtirol" and the "KlimaPlan Energie – Südtirol 2050" initiatives to significantly reduce greenhouse gas emissions to achieve the Paris Agreement climate goals. South Tyrol's largest source of CO2 emissions come from transport: more than 40% of fossil fuel emissions, mostly caused by private cars, which in turn results in heavy traffic, especially at certain times of the year.
The Val Gardena Mobility Centre was founded to tackle this matter, and its primary task is to solve traffic issues. Public transport will become the tool used to monitor and control traffic, while leveraging bus and lift connections will create alternatives to private transport.
Let's promote the "Stay longer, dive deeper" long-term holiday concept for our guests. Each extra, car-free day reduces arrival and departure traffic, thus markedly reducing emissions.
Other sustainable projects will, among other things, also ensure adequate mobility solutions should the valley host the 2029 World Ski Championships.
For further information visit https://www.valgardena.it/en/respect-the-dolomites/
Share This Article