Vail Resorts Sent Cease & Desist Letter After Bulldozing Unauthorized Road During Keystone Expansion Work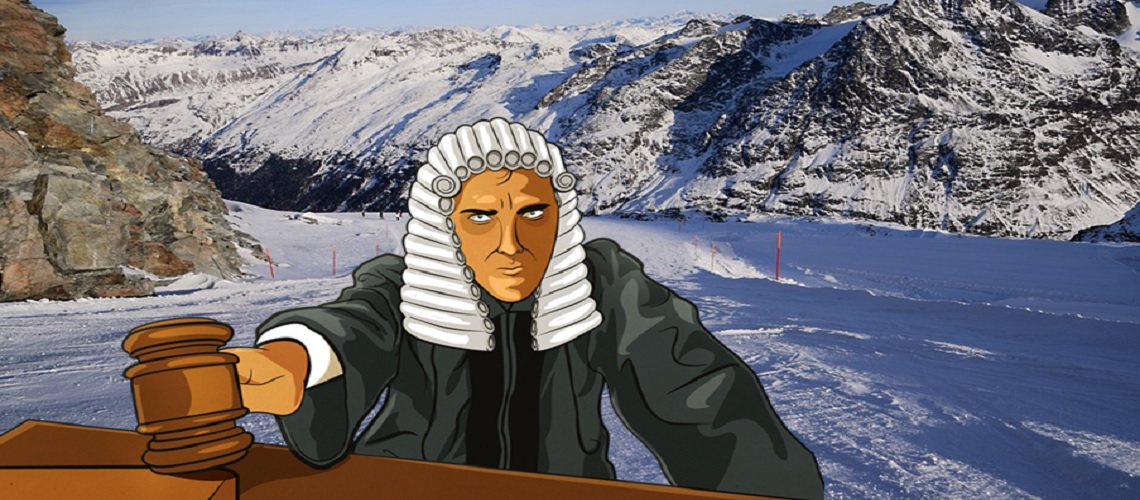 Vail Resorts has been sent cease & desist letter after bulldozing an unauthorized road during Keystone expansion works, halting construction work.
Vail Resorts reported the issue themselves, and told USFS there was a miscommunication between their construction crews and themselves. That miscommunication, whilst involving a tiny fraction of the overall project's overall area, will take years to rehabilitate due to the high-altitude environment.
"We found they built a pretty significant access route through the alpine tundra," Scott Fitzwilliams, U.S. Forest supervisor explained. "When there's a deviation from that plan -- and there's always a little bit here and there -- but this was significant," Fitzwilliams said.
After discovering "damage to the alpine environment and impacts to wetlands" in Bergman Bowl, Fitzwilliams issued a cease and desist letter to Vail Resorts, which they complied with immediately, adds Vail Daily. "We're a long-term partner with Vail, and they've been a good partner. I'm confident we'll be able to work through this, but it's serious. We take this very serious." Fitzwilliam added.
Chris Sorenson, vice president and general manager at Keystone Resort, said that the mistake was a as a result of a misunderstanding by the company's construction team, and the company is accepting full responsibility for the mistake.
"We care deeply about investing in the guest experience at our resorts and, while of course disappointing when there are delays for any reason, we are committed to overcoming challenges to deliver these important projects," said Bill Rock, chief operating officer for Vail Resorts' resorts in Colorado and Utah in an email. "Right now, we are focused on working with the U.S. Forest Service to do what is needed to care for the environment we all love."
In a statement the company said:
"We are working closely with the U.S. Forest Service on an issue that arose during construction. Specifically, an area that was supposed to have a minimal construction route was instead approached as a temporary construction route. This was due to a misunderstanding by our construction team, for which we take full responsibility.
Keystone Resort has a long history of successful partnership with the U.S. Forest Service on projects that provide guests the opportunity to enjoy outdoor recreation within our National Forest. We take this mistake seriously, and at their direction have paused some work at the site while the USFS conducts an assessment to determine next steps.
"We deeply regret the impact this unauthorized construction activity has had on the environment that our team works carefully to protect every day. We take environmental protection and compliance extremely seriously and are committed to making this right.
"At this time, we do not yet know if this will impact the opening of lift-served terrain at Bergman Bowl this season. We will provide more information as we continue to work in partnership with the U.S. Forest Service.".
The Bergman Bowl project will bring lift service to a portion of Keystone's high alpine, above the treeline, terrain. A high speed detachable quad chair is expected to serve Bergman and neighboring Erickson Bowl, adding 555 acres lift served terrain to the resort. The new chairlift will be capable of handling 2,400 skiers per hour and deposit skiers at a top elevation of 12,300 feet.
Bergman Bowl Statistics
Runs: 13 + gladed terrain
Skiable Acres: 555
Chairlift: High speed quad
Base Elevation: 11,300 ft.
Summit Elevation: 12,300 ft.
Share This Article