Vail Resorts Announces Sale, Management Agreement And Repositioning Of The Village Hotel In Breckenridge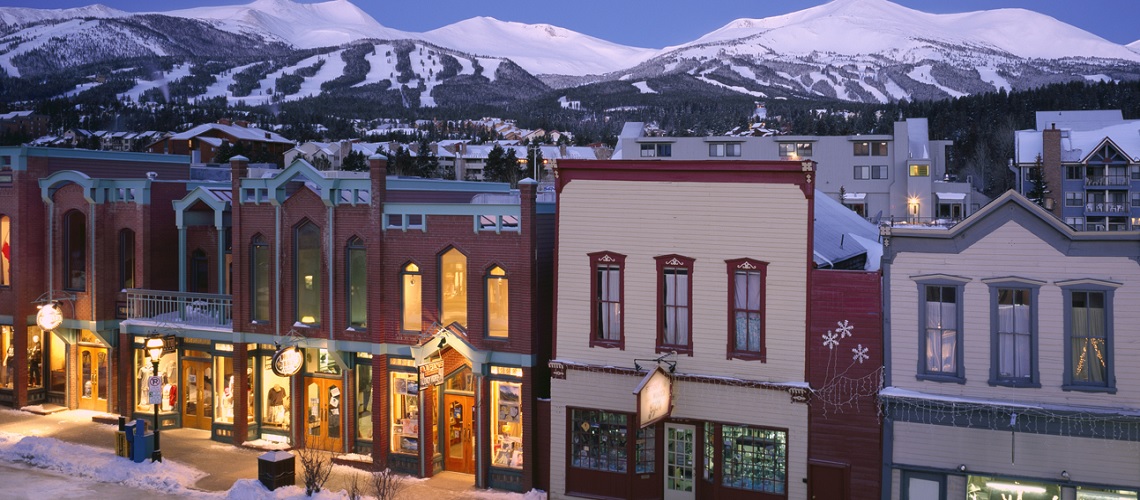 Vail Resorts announced today the sale of the Village Hotel in Breckenridge, Colo. to Colorado-based Gravity Haus. Vail Resorts will continue to manage the hotel under a long-term management agreement. The property will be fully renovated and repositioned as Gravity Haus, a hotel and membership concept that will be debuting for the 2019-20 winter ski and snowboard season.
The existing 60-room property is centrally located at the base of Peak 9 in Breckenridge and just steps from historic Main Street, the Quicksilver SuperChair, and countless activities in the White River National Forest.
"As Breckenridge continues to grow as a destination, this is an opportune time to reposition the Village Hotel to maximize its potential and enhance the resort experience for today's guests. We believe we can create more value to our guests by allowing a third-party owner to renovate and redevelop the property," said James O'Donnell, executive vice president of hospitality, retail and real estate at Vail Resorts. "We're committed to bringing Vail Resorts' high level of service and attention to detail to the management of the hotel and we look forward to introducing Gravity Haus to Breckenridge."
Gravity Haus is a hotel concept built for adventurers and athletes who seek the most authentic outdoor experiences the Rockies have to offer. Driven by an optional and affordable membership model, Gravity Haus serves front-range individuals and families who frequent Breckenridge and want on-site amenities that include dedicated lockers, an athletic performance gym, co-working, and seamless booking. It also serves the global traveler looking for a sense of community, access to gear, and the ability to explore and play in the Rockies like a local.
"Gravity Haus brings the backcountry experience -- the spirit of community and the bonds formed from shared outdoor experiences -- to the base of one of the coolest mountain towns in North America," said Jim Deters, founder of Gravity Haus. "All three of our children learned to ski on Peak 9, and we've made Breckenridge our home mountain. We're thrilled to invest our time, energy, and love into this amazing community."
Prior to its launch next winter, the property will undergo a full and substantial renovation, which includes four Gravity Haus investments that are set to reinvigorate the hotel for guests, members, and the local community:
Dryland Sports Co., a sports-performance gym for adults and youth rooted in modern training methods

StarterHaus, a co-working space for locals and travelers

Unravel Coffee, a sustainable coffee shop built on modern sourcing and roasting practices

CabinJuice, a rotisserie-inspired restaurant, craft cocktail bar and social gathering space providing healthy fuel and fun pre-and post-adventure
The hotel will also include a prominent backcountry center, innovative gear rental and locker infrastructures, a flexible new lodging model for groups and visitors from around the world, and a Japanese Onsen-inspired spa.
Vail Resorts' hospitality division owns and manages hotels, vacation rentals and conference facilities across the base areas of its mountain resorts in Colorado, Lake Tahoe, Utah, and Vermont in the United States, Whistler Blackcomb in Canada, and Grand Teton Lodge Company and Flagg Ranch Company in Grand Teton National Park, Wyoming.
Share This Article