USST Moguls Ace Andringa Announces Retirement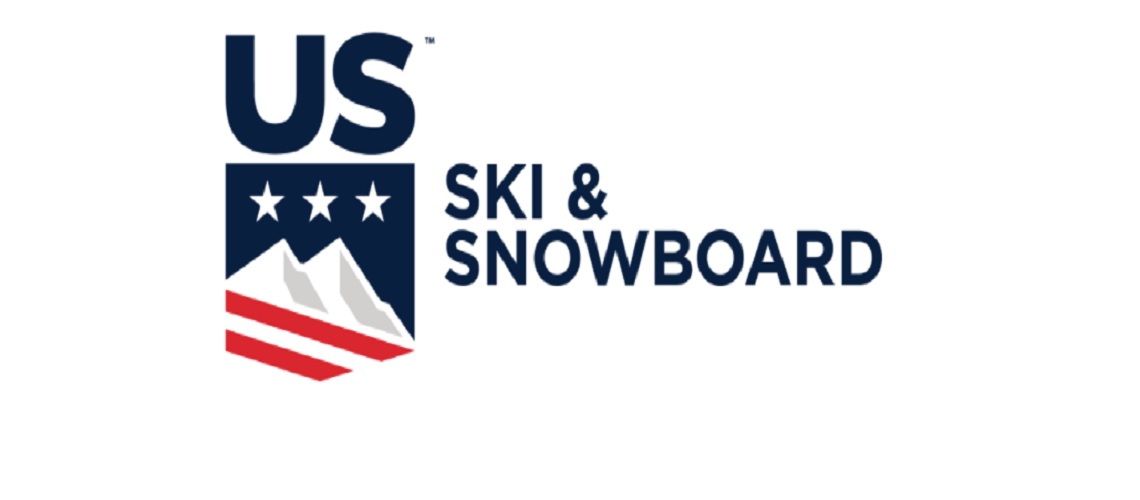 After winning both selection events at the beginning of the 2017-18 season, Casey Andringa burst on to the World Cup scene, landing two top-10 finishes and securing his spot on the 2018 Olympic team. At the Olympics, Andringa finished fifth, the best finish for a U.S. man since 2010.
Casey Andringa has no regrets. The 2018 Olympian defined his mogul skiing career by giving it his all.He fought through years of injuries and rehabs, only to return to a full-length mogul course and realize he could give no more. After four years representing the United States, Andringa has officially hung up his competitive skis, closing a career that includes seven top-10 World Cup finishes, one World Championships team, and one Olympic appearance.
He said "I officially retired from Mogul skiing this past October while in Zermatt, at my last ever US Team camp. It hasn't exactly been a secret these past months, but I wanted to take some time and process it all before officially announcing it. After two years of battling back from injuries, it was a blast of a summer, getting stronger and training to get back to where I was before all of those injuries. But to spare you some time, in Zermatt after I skied my first top to bottom, and after the adrenaline of realizing I was still 'right there' wore off, I realized that it just wasn't worth it to me anymore. While I'd love to try and qualify for another Olympics alongside Jesse, I realized that what I wanted more than anything was to be able to continue skiing and enjoying winters for the rest of my life. So I sat down with our coaches and called it a career.

"I'm walking away fully satisfied and content with mogul skiing and all too excited to see what's next. I never won a gold medal, or even got to stand on a World Cup podium (not including the 5th place pity podium they had at world champs duals), but what I realized is that that never what mattered to me. While every young athlete dreams of winning gold at the Olympics, all I ever wanted, since I was 8 years old, was just to ski for the USA. Getting to stand at the top of a mogul run, under the lights, and stare down at thousands of cheering people; and realize that I'd accomplished that dream is all I ever wanted. And I got to do that. That feeling of realizing that you've achieved a lifetime goal, something that had continuously evaded you, brought you to tears countless of times, knowing that it truly took every ounce of your being to get, is the greatest thing in this entire world. And thanks to mogul skiing, I got to experience that.

"I couldn't have done any of it without my friends and family. So, thanks to everyone out there that helped me live my dream. Love you all"
Born in Wisconsin, the Andringa family had their kids on skis from the get go. Andringa was only 18 months old when his parents first pushed him down the hill at Tyrol Basin. When he was three, the whole family packed up and moved to Colorado, where they could get out and play in the mountains on skis every weekend. But it wasn't until the 2002 Salt Lake Olympic Winter Games that Andringa had any professional aspirations.
"I have this vivid memory of watching it on TV. [Jonny Moseley] got fourth but [the dinner roll] was the coolest moment in sports I had ever seen." The next day Andringa asked his parents to sign him up for the Winter Park Freestyle Team. Jonny Moseley's dinner roll sparked a journey that would define the next two decades of Andringa's life.
Andringa worked his way up the development pipeline, skiing for Winter Park Freestyle Team from 2003 to 2014 and Ski & Snowboard Club Vail from 2014 to 2018. Despite collecting 11 NorAm podiums, he felt like he was never the next "it" guy to make the U.S. Ski Team. Plagued by small injuries and illness, Andringa was so close, yet so far from his dream of competing at the Olympics.
In 2017, a 21-year-old Andringa finished second overall in the NorAm Cup, but again failed to make the national program. "I was 21 years old, had just skied the best season of my life and if this didn't do it, then what am I even doing? [At that point] I hung my head and said 'I'm done.'"
In the face of contempt and self-doubt, Andringa thought his Olympic dreams were shattered. d Then a heart-to-heart with his father, Jeff, changed his tune. "He said it's only eight months away, and if you really feel like you're one of the best in the U.S., go out and prove it." With that, Andringa doubled down on his training. Trying to picture what training would look like, Andringa made a joke about living in the woods. Two weeks later Jeff came home with a pop up camper he bought off of Craigslist. A month after that Andringa and his brother Jesse moved to Steamboat, lived in the woods and trained three times a day all summer.
"It was an all or nothing thing," Andringa reflected. "I realized what I really wanted to do was make sure that whether or not I won Selections to get a World Cup start, I walked away without a single regret. That there was nothing I would have done differently.
At that point all I wanted was to wear a Team USA jacket. My whole life had been built up around being able to ski for the U.S. As you get older, you realize how hard that is with the timing, getting lucky and doing well at the right time."
In order to make his dream a reality Andringa had to win both days of U.S. Moguls Selections to earn World Cup spots to even make a run for qualifying for the Games. He did just that and made a statement with a fifth place finish at the 2018 Deer Valley World Cup. His Deer Valley result granted him one more World Cup start in Mont Tremblant, Canada, where he finished 24th. At a team meeting after the Tremblant event Andringa was told he was the third of four men to make Team USA. "I thought it was an unofficial thing, that it didn't mean anything. But Riley (Andringa's coach at the time, now a U.S. Ski Team coach) came up to me and told me 'you did it.' I still didn't believe him, but that was the moment it set in. I called my parents and I was crying and it just did not feel real at all."
Andringa recalls feeling the pressure during the first few days of Games training. "Everything went from light-hearted to pretty serious. I started taking it too seriously." After resetting on an off day in between the two days of qualifications, Andringa qualified in first, putting him in eleventh position overall. Going into Super Finals Andringa was third.
At this point Andringa realized he had a shot of medaling in third with the run he was skiing and how the judges were scoring. But during the Olympic prep camp Andringa trained a few cork 10 grabs, a trick no one had done at a FIS competition. "It was more precautionary, if I found myself in need of a bigger trick, it wasn't really something I ever expected to use [at the Games]."
Riding up the chairlift for his Super Finals Olympic run Andringa thought about eight-year-old him watching Jonny Moseley on TV. "I realized that if you get to ski in the Games and you have a shot at a medal you ski to win, not ski to get third." Andringa went for it, but came up short, finishing in fifth place overall, the best male American mogul finish since Bryon Wilson's bronze medal in 2010. Of course he wishes he would have landed but Andringa was thrilled to have put it all out on the snow.
"I think the beauty of being the underdog was that nobody had any expectations for me to medal or anything, everyone was just surprised I was there. You always want to win, but it was so not about that at that point in time. I realized this was the moment I had been dreaming about for my entire life and I wasn't going to let anything get in the way of enjoying every second of it.
"The real kicker is that Jonny Moseley was the guy who was announcing my run at the Games, which was so full circle. It was one of those moments that didn't seem real, seemed like something out of a movie. He was the reason I wanted to ski moguls and now I'm meeting him after I skied my run at the Olympics - that's insane."
Andringa and his brother Jesse were officially nominated to the U.S. Ski Team for the 2018-19 season and the brothers had dreams of competing for Team USA together in 2022. Unfortunately that dream will not be realized with Casey stepping back from competition.
At the team's annual October Zermatt camp Andringa skied a full mogul course for the first time since 2019. He remembers skiing two good top to bottom runs and being excited about the muscle memory coming back. But on the tram ride down the initial adrenaline wore off.
"I was thinking about where I was and how my knee felt and where I needed to be in order to not only ski a World Cup but be competitive. I realized that I could do it and that was really important to me. But I also realized it wasn't worth it. I was going to have to push my body even further and risk more injuries. What I really wanted was to heal and keep feeling better so I can ski for the rest of my life and not just another three months to the Games."
Andringa walked away knowing he did everything that he could, and that helps him sleep a little better at night. He's excited to cheer his brother on this season, but admits he has no idea what's next. In December Andringa graduated with a Bachelor's in Business from University of Colorado Boulder. "It's cool to say I retired from skiing and graduated in the same semester, I'm proud of that."
When asked what he hopes he's left the mogul skiing community Andringa talks about inspiring the next generation, like Jonny did for him. "I think that Jesse and I being able to do it together has allowed us to leave our mark on the sport in a unique way. I hope other people coming up [through the pipeline] see just because everyone is doing it one way doesn't mean that's how they have to go through it."
"While every young athlete dreams of winning gold at the Olympics, my goal for my entire life was just to ski for the USA. To be able to wear that jacket with an American flag patch, and get to do the thing I love most in this world, for my country. Getting to stand at the top of a mogul run, under the lights, and stare down at thousands of people all screaming and chanting USA, USA, USA; and realize that I'd accomplished that dream is all I ever wanted. And I got to do that. That feeling, of realizing that you've achieved a lifetime goal, something that had continuously evaded you, brought you to tears countless of times, knowing that it truly took every ounce of your being to get, is the greatest thing in this entire world. And thanks to mogul skiing, I got to experience that."
Andringa would like to thank his parents, his brother, Jesse; his sister, Heidi; his girlfriend, Roma; and all of his coaches and staff, especially Riley Campbell. "Without that crew of people there is not a chance in hell I would have been able to live out this dream."
Share This Article