USA Nordic Adds Five New Board Members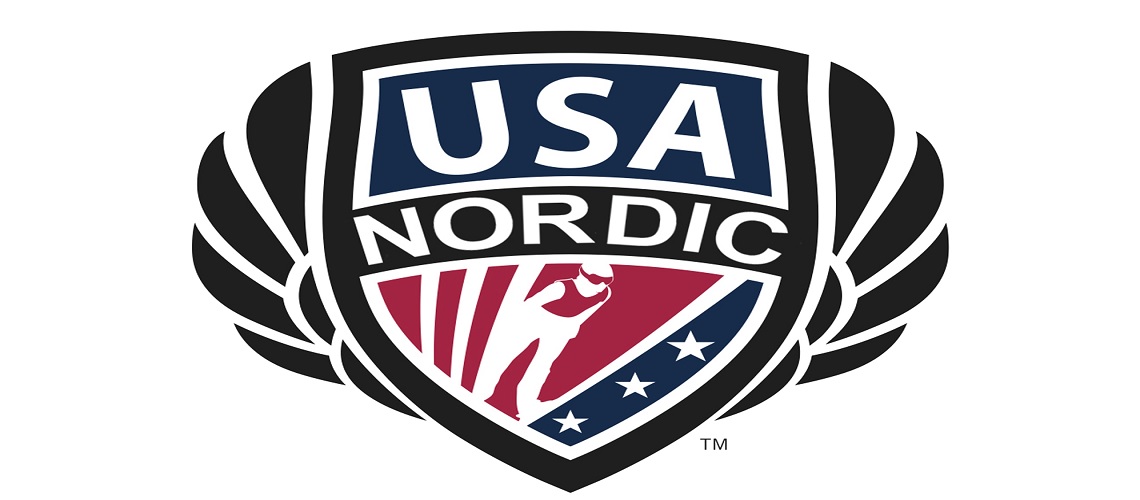 USA Nordic Sport, the national sport leadership organization for ski jumping and nordic combined, has welcomed five new members to its board of directors. In addition, Tom Bickner (Park City, Utah) was named board chair, succeeding longtime leader Rex Bell (Cape Elizabeth, Maine).

Bell began his service as chairman with the formation of USA Nordic's predecessor, USA Ski Jumping, in 2010. The organization changed to USA Nordic Sport in 2016 when nordic combined was added.

"We've come far as an organization and we've accomplished much since the spring of 2010," said Bell. "Over the last decade we've developed a very impressive organization that provides a very comprehensive scope of services and programs from the club level to the national team."

The fledgling organization was born out of an ad hoc meeting of a small group of jumping advocates 'To create and implement a plan that will bring U.S. ski jumping back to life from the grassroots to the Olympic level.'

"There is much work yet to do to increase the level of our programs and our performance on the trails and hills," added Bell. "But we're committed to have USA Nordic Sport athletes finishing consistently in the top 10 in international competitions. With thoughtful planning and hard work we're confident we can get there."

Bickner, who has served on the board for eight years including two as secretary and the last two as vice president, has spent years supporting the sport in his home near the Norge Ski Club outside Chicago prior to moving to Park City.

"Rex and others were great pioneers for USA Nordic," said Bickner. "Now, our board and our staff need to continue their work to enable a strong network of grassroots clubs and to support our national team athletes in achieving their goals."

Five new members were added to the USA Nordic board including business leaders Curtis Dowd (Park City, Utah), Liz Holbrook (Naples, Fla.), David Noteware (Park City, Utah) and Tom Petro (Malvern, Penn.). Robin Outwater (Bennington, Vt.) rejoins the board after a two-year absence. Each of the new board members brings a lengthy career of business leadership and a passion for helping athletes.

USA Nordic is the national leadership organization for nordic combined and ski jumping in the United States, providing support and guidance to the nations' clubs and coaches while overseeing the national elite teams.

USA NORDIC BOARD OF DIRECTORS
Chair: Tom Bickner, Park City, Utah
Vice-Chair: Kevin Arquit, New York City
Treasurer: Tom Petro, Malvern, Penn.
Secretary: Matt Petri, Larkspur, Calif.

Rex Bell, Cape Elizabeth, Maine
Bill Demong, Park City, Utah
Sarah Hendrickson, Park City, Utah
Jim Holland, Park City, Utah
Alissa Johnson, Park City, Utah
Adam Loomis, Park City, Utah
Dan Macuga, Park City, Utah
Walter McCormack, New York City
Quigue Nagle, New York City
Jon Schumann, Park City, Utah
Curtis Dowd (Park City, Utah)
Curtis Dowd has spent his career in public accounting, law and business management. He graduated from Indiana University of Pennsylvania, later going to law school at Fordham University. He spent several years as a Wall Street attorney before joining the legal team at Huntsman Chemical, working in law, finance and corporate development in London, Houston, and Salt Lake City. He went on to serve as CFO of Savage Companies in Salt Lake City and recently guided a Dallas-based utility construction company through a sales process as CEO. Originally from the Pittsburgh area, Down now splits time between Dallas and Park City.

"My son was a competitive alpine racer so I have a sense of the dedication and commitment young athletes put into their respective competitive pursuits. I want to use that background to support our athletes and help foster success for the USA Nordic Sport organization.
Liz Holbrook (Naples, Fla.)
Liz Holbrook spent her career as a health benefits leader at US Healthcare and Aetna. In her career she used innovative approaches and business process improvement strategies to successful management and turn-around efforts at service center operations around the USA and the world. She led strategic planning, governance and risk management for small and large divisions, as well as leading many corporate-wide initiatives. Since her retirement she works as a volunteer in Court Appointed Special Advocate (CASA) for abused and neglected children in the child welfare system. She also serves on the board of Fox Chase Bank Charitable Fund which awards grants to organizations in the Philadelphia metropolitan area.

"I love sports, but, more importantly, I gravitate toward growth opportunities. Nordic sports are not nearly as well known or followed in the US. In addition, the women's team still seeks the same international competitive opportunities as the men. My goal is to support the growth of USA Nordic Sports so all of the athletes can achieve their goals without limits."
David Noteware (Park City, Utah)
David Noteware has successfully created and led teams in for-profit and not-for-profit environments including technology, electronics manufacturing, real estate, legal services and software. Noteware earned his BA and was a National Merit Scholar at Duke University, his JD at the University of Texas School of Law, and his MBA in Entrepreneurial Strategy and Finance at the Wharton School of the University of Pennsylvania. He began his professional career as an intellectual property attorney. His career progressed to successful leadership of businesses and incubators. Recently he became the first Executive in Residence at the University of Utah leading faculty-generated start-ups and began teaching Entrepreneurial Finance at the Eccles School of Business. A Dallas native, he now lives in Park City, Utah.

"I support USA Nordic and its involvement in the Olympics and international sporting events because those activities promote a world that respects excellence without discrimination."
Robin Outwater (Bennington, Vt.)
A former member of both the USA Ski Jumping and USA Nordic boards, Robin Outwater rejoins after a two-year absence. He has held many board roles in governance, strategic planning, nominating, secretary and finance. A lifelong commercial pilot, he held a leadership role with an air freight charter company for 27 years responsible for business growth, flight operations and FAA compliance. He then served in a leadership role with a precast concrete company for eight years managing over 50 projects across New England. A Vermont native, he skied at the University of Vermont and was an All American baseball athlete at Eckerd College.

"Although a former competitive nordic combined skier, my major focus is on organizational development - helping to ensure the continued growth and success of our staff, programs, athletes and regional clubs."
Tom Petro (Malvern, Penn.)
Tom Petro brings over 30 years of business and boardroom leadership to USA Nordic. Petro is currently managing partner of 1867 Capital Partners, a venture investor in early-stage life sciences, FinTech and tech-enabled business services companies. He previously served as president and CEO of Fox Chase Bank. He serves on a variety of commercial and nonprofit boards and is a National Association of Corporate Directors Board Leadership Fellow. He and his wife and business partner, Kris Messner, split their time between Pennsylvania and their Deer Valley home in Park City, Utah. He will serve as USA Nordic's treasurer.

"Ski jumping and nordic combined are the original extreme winter sports. I'm thrilled to serve USA Nordic's leadership, board and staff to support our athletes and advance their sport in America."
Share This Article