US Ski Industry Releases 2018 Annual Environmental Report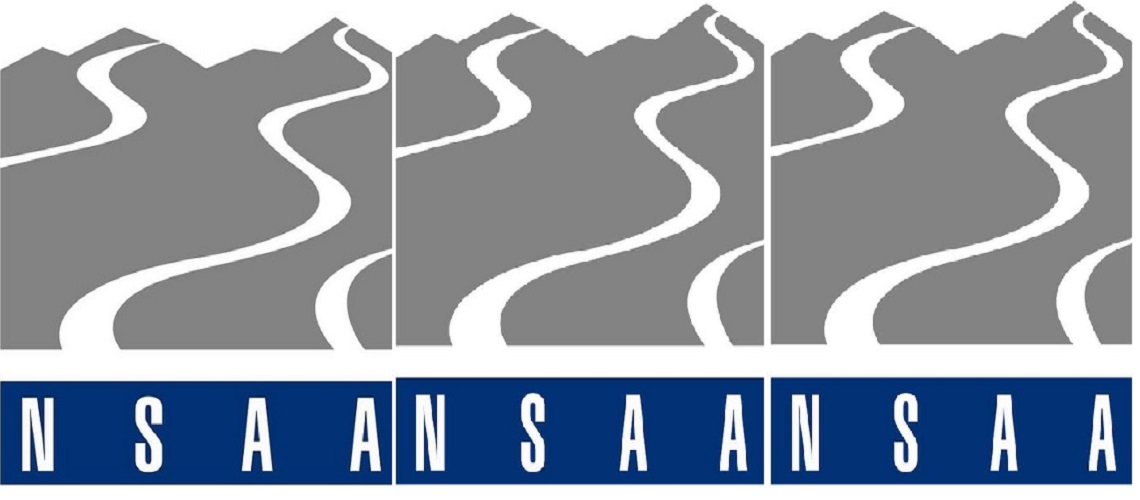 The National Ski Areas Association (NSAA) released its 18th Sustainable Slopes Annual Report detailing the ski industry's progress in implementing the principles of its Environmental Charter during the 2017-18 season. The report highlights results of the industry's Climate Challenge Program, a voluntary program for resorts to inventory, target and reduce their greenhouse gas emissions (GHGs) and engage in advocacy on climate change solutions. "Ski areas across the country are making great strides on sustainability, and the Climate Challengers in particular are proactively addressing climate change solutions," said NSAA president, Kelly Pawlak.
The Climate Challenge program provides technical support and recognition to ski areas that are developing carbon inventories, setting goals for carbon reduction, and measuring success in reducing their overall carbon footprint. Participating resorts (new Challengers for 2018-19 bolded) include: Alpine Meadows, Alta Ski Area, Arapahoe Basin, Aspen Highlands, Aspen Mountain, Bear Valley Mountain, Beaver Valley Ski Club, Blue Mountain Resort, Penn., Blue Mountain Resorts, Canada, Boreal Mountain Resort, Bridger Bowl Mountain Resort, Buttermilk, Copper Mountain Resort, Deer Valley Resort, Eldora Mountain Resort, Grand Targhee Resort, Granite Peak, Jackson Hole Mountain Resort, June Mountain, Killington Resort, Lutsen Mountains, Mammoth Mountain Ski Area, Mont Tremblant, Mt. Hood Meadows Ski Resort, Mt. Bachelor, Pico Mountain, Snowshoe, Soda Springs, Solitude Mountain Resort, Snowbird, Snowmass, Steamboat Ski & Resort, Stratton, Squaw Valley, Sugarbush Resort, Taos Ski Valley, Telluride Ski & Golf Resort, Timberline Lodge & Ski Area, Wachusett Mountain, and Winter Park Resort.
The Annual Report highlights that in 2017-18, Scope 1 and 2 emissions totaled 167,251 MTCO2e for all Challengers that reported complete GHG inventories. Reporting resorts implemented on-site projects that reduced emissions by 1,509 MTCO2e and reported REC purchases equivalent to 593 MTCO2e. The cumulative impact of on-site projects since 2011 (which accrue annual reductions for the life of the project) totals 60,729 MTCO2e reduction. The cumulative total of all REC purchases since 2011 is 191,440 MTCO2e. Together, the cumulative impact of all Climate Challengers' on-site projects plus REC purchases since 2011 is 252,169 MTCO2e. This reduction is the equivalent of over 37,700 homes' electricity for a year, or the carbon sequestered by 6.5 million tree seedlings grown for 10 years.
In addition to these efforts, Climate Challengers are making great progress working with their utilities to increase the amount of energy sourced from renewable power and intervening in state utility proceedings to decarbonize the grid on a broader level. They are also supporting energy storage projects for use during high demand periods, during blackouts (when ski areas typically use diesel generators), or when renewables are not producing (e.g., solar at night). See Chapter 3 of the Report for more Climate Challenge information.
Also highlighted in the 2018 report is the Sustainable Slopes Grant Program, now in its ninth year of providing seed money and in-kind donations to support important ski area sustainability projects. Four resorts received grants in 2018: Blue Mountain, Penn. (LED and motion controlled night lighting), POWDR, Utah (Brendle Group Sustainability Staffing consulting services), Mountain High, Calif. (HKD snowmaking equipment); and Snow Creek, Mo. (Ultra-Tech night lighting).
"The ski industry thanks NSAA supplier members Brendle Group, CLIF Bar, HKD Snowmakers and Ultra-Tech Lighting for their generous support of this program, which this year resulted in more efficient snowmaking systems, lower emissions from operations, and important work on connecting sustainability and HR in our industry," said Geraldine Link, NSAA public policy director. With the help of these sponsors, the Sustainable Slopes Grant Program has awarded $128,500 in cash grants and $394,000 in in-kind grants, for a total of $523,000 in support of resort sustainability projects.
The report additionally recognizes the winners of SKI Magazine's Golden Eagle Awards for environmental excellence. The 25th Anniversary of the awards was celebrated at NSAA's National Convention at Marco Island. SKI founded the program in 1993 to encourage sustainability and to recognize resorts for their commitment to the environment, and ski areas have come a long way in the past 25 years. Bear Valley, Calif. earned the Innovation in Sustainability Award, Boreal Mountain, Calif. was honored with the Golden Eagle Award for Overall Environmental Excellence, and Crystal Mountain, Mich. won the Climate Change Impact Award. In addition, SKI named Sha Miklas of Arapahoe Basin Ski Area in Colorado as the Hero of Sustainability honoree for 2018.
For 18 years' worth of Sustainable Slopes Annual Reports, click on "Environment" at
www.nsaa.org
Share This Article