US Cross Country Athletes Racking Up Summer Fitness, Victories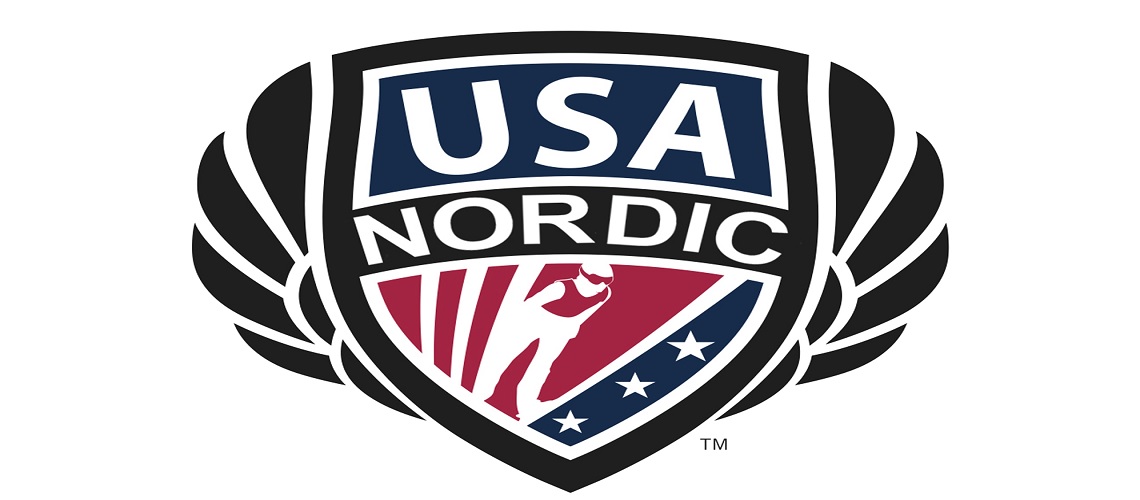 With less than 100 days until the FIS World Cup Cross Country season kicks off in Norway, U.S. Cross Country Ski Team athletes are ramping up their training intensity through a variety of camps and competitions both on and off the snow.
While Jessie Diggins (Afton, Minn.) and Julia Kern (Waltham, Mass.) are training at the Snow Farm in New Zealand, Caitlin Patterson (Craftsbury, Vt.) pulled on a bib, laced up her running shoes, and won the Race to the top of Vermont recently in 41 minutes, 23 seconds over the four-mile route that climbs 2,564 feet to the summit of of Mt. Mansfield.
"I was very happy with the race and it was a PR for me by a minute compared to the other years I've done the event," Patterson said.
Meanwhile, a number of U.S. Cross Country Ski Team athletes and coaches recently attended a 12-day camp in Trondheim, Norway, and pulled on some race bibs for a fitness check against a strong European field at the 2019 Troppidrettsveka - a four-race roller ski event in Aure, Hitra, and Trondheim, Norway.
"We had a very productive camp in Norway, capped by a hectic, and fun, four races in about 48 hours at Toppidrettsveka," U.S. Cross Country Coach Chris Grover said. "The central focus of our camp was a mid-preparation season check-in on fitness and technique for the team, going head-to-head with some of the best athletes in the world. As Americans, we can be isolated from our European competition during the preparation months, and these two weeks were an opportunity to measure-up once again."
Simi Hamilton (Stratton Mountain, Vt.), Kevin Bolger (Sun Valley, Idaho), Erik Bjornsen (Anchorage, Alaska), Sophie Caldwell (Stratton Mountain Vt.) and Sadie Maubet Bjornsen (Anchorage, Alaska) all strapped on roller skis for the four-race event, with Maubet Bjornsen taking a surprising victory in the 25k skate.
"I have never done summer roller ski racing except for a few team races back in Alaska, so I had no idea what to expect," Maubet Bjornsen said. "The 25k skate was super fun, because it ended with a 3k climb, something that would have been a weakness in my past. For whatever reason, my brain and muscles just clipped into place and I found myself chasing the leader and passing her halfway up the climb."
The atmosphere at Toppidrettsveka was electrifying, and the competition was pretty stiff, just the ticket for Sadie's brother Erik. "The roller ski racing scene here is a crazy good time," Erik said. "The spectators, media, and athletes go all in, which makes an incredible event. I'm really happy I got to experience it!"
Hamilton, who spent some time testing new skis on snow in Oberhof, Germany, prior to joining the team in Norway, came away from camp - and three days of racing - with some encouraging results.
"I was pretty psyched with the 15k in Trondheim," said Hamilton. "I wanted to put together one good distance race in this tour so it felt good to do that … it was just cool to be back in the Scandinavian race atmosphere with tens of thousands of people cheering along the courses, live TV, etc. Our pre-Toppidrettsveka camp went well too...I felt like we were all able to maximize our training potential, especially living and training with the Italians that first week, but also still come into the races rested enough to put in some good efforts for this time of year."
"Each athlete had at least one race where things didn't go right, and at least one race with a performance breakthrough," Grover added. "The races were an incredible learning experience for all of us, as usual. Sadie's victory in the Aure-Brekka 25k skate was for sure a highlight, but our best team performance came in the final classic pursuit in Trondheim where USA athletes posted the second, fourth, seventh, 11th, and 13th fastest times of the day."
Full results from the Toppidrettsveka are available here.
Share This Article