UK Ski Centres Close - Update. All Scottish Areas Now Closed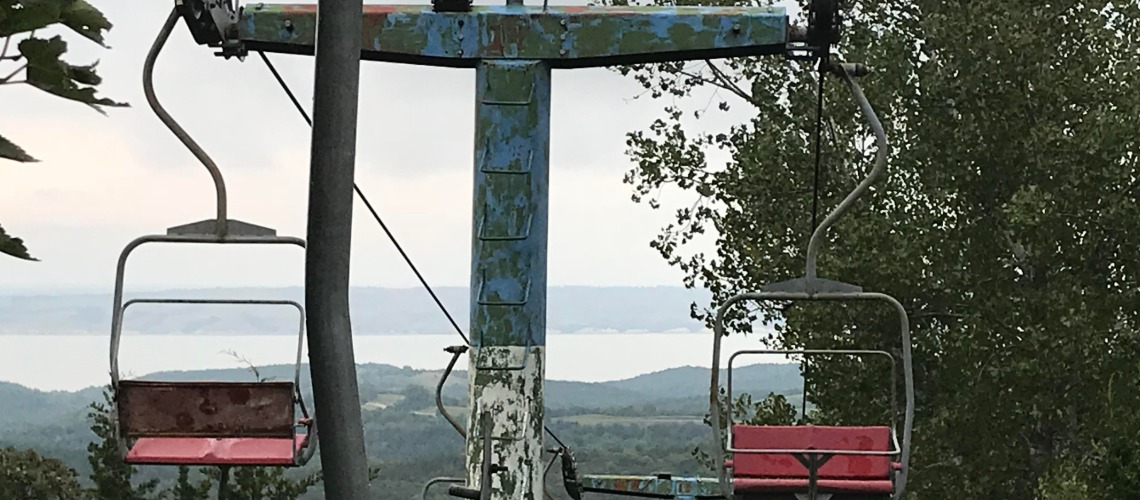 The UK government's decision to close bars, retuatuants and sports centres has impacted on ski facilities, causing many to close their doors. However, though the ski season has essentially ended in Europe and the USA some Scottish resorts continued to operate, until 22nd March albeit with restrictions.
As of Monday 23rd March the only place you'll find the lifts turnng in the UK would appear to be Brentwood Ski Centre in Essex. They say:
"In these strange and uncertain times we want to work together to keep you safe and still be able to offer you some of the great outdoors. .

"We take the safety of all our customers, past, present and future extremely seriously and would like you all to consider the implications of heading out, especially meeting up with friends and family. .

"DO NOT come down if you have any of the symptoms listed by the NHS for corona virus. Self-isolation is key to stemming this pandemic.
https://www.nhs.uk/conditions/coronavirus-covid-19/

"Staying fit and healthy and spending a little time outdoors means we can offer recreational ski and snowboard sessions.
Be sensible, DO NOT COME IN GROUPS, you will simply be turned away.

"Our opening hours will vary. Call and check timings daily by phone. More importantly, please note that additional precautions have been put into place to protect all our staff and customers, these must be followed.

"Recreational ski and snowboard sessions will be available to those with previous ski and snowboard experience. You must be able to control speed and direction through turning and use of the button lifts. These are the minimum requirements for participation. NO TUBING sessions will be running at this time. .

"Please ensure that you arrive in the appropriate clothing to participate; trousers, long sleeves and gloves are mandatory but our changing rooms are temporarily closed. Wear your gloves at all times.

"Once you have checked in (through electronic payment - cards only), we ask that you follow the procedures laid out to pick up your equipment and then head outside to put your boots on before going onto the hill. .

"Be mindful of others and give plenty of space (2 metres minimum) when queuing for the lift or walking to and from the hill.

"DO NOT stay once your session has finished. Please leave the slope having returned your equipment to the designated points."
Brave, really brave.
Glenshee ski centre says:
"We are open for skiing tomorrow but the cafes and ski hire will be closed. Do not try to come skiing/boarding if you do not have all your own equipment.
We will be operating a limited food take away service but we strongly advise you to bring pack lunches to eat in your cars"
Glencoe would also appear to continue to operate saying:
"Due to reduced capacity and Coronovirus measures numbers numbers likely to be capped very soon. Please do not travel if you have not already left. Plateau cafe will only be serving a reduced take away menu and now accepts card payments. If possible please bring drinks and food with you and eat on the go.
"To minimise any queues at ski hire please bring your own equipment or hire offsite before arrival if possible."
However though snow conditions has looed promising for several weeks more but on Sunday, Glencoe Mountain posted the message: "Sorry folks. That's it."
Caringorm mountain closed on Sunday 22nd
We would like to inform visitors that the last day of the snowsports season at Cairngorm Mountain will be Sunday 22nd March.
"We feel this is the right decision in light of guidance from the NHS and Scottish Government around the outbreak of COVID-19 (Coronavirus) and as part of our ongoing commitment to ensuring the safety of our staff and visitors.
"We are grateful that weather conditions have allowed us to keep the mountain open for snowsports until now. We would also like to take the opportunity to thank the local community and the snowsports sector for their loyal and positive support this winter season.
"For the final few days of the season, the ski area and lifts will be open, weather permitting, and tickets can be purchased at the Base Station. The maximum day tickets will be 450. Visitors must adopt single use on T-bars, the exception being parents with a child.
"Public spaces within the Day Lodge, including the Cas Bar, café and shop will remain closed, along with ski hire. Customer toilets will be accessible from the Base Station and within the Ptarmigan building when it's possible to open the top station. All areas open to the public will be deep cleaned and disinfected on an hourly basis."
Lecht has closed:
"Centre Update With the on going updates from the Government. We will be closed until futher notice. Thank you to all our loyal customers for their continued support and understanding."
Nevis Range's lifts have also stopped spinning:
"Trying to navigate our way through the Covid-19 crisis has been, and continues to be, the biggest challenge that Nevis Range has ever faced.
"We have been trying to keep trading for as long as possible enabling us to look after our personnel and keep them employed. We are delighted to hear that Government intervention will lead to us being able to retain the team on 80% of their salary throughout the crisis.
"Whilst yesterday's announcement did not specifically mandate the closure of Ski facilities we feel that the time is right for us, with pain in our hearts, to temporarily close Nevis Range starting today (21st of March 2020) until further notice.
We all feel absolutely devastated that we won't be able to share our great mountain resort with our customers for a while, but as safety is our main priority (for our customers and staff) we feel this is the only decision we can make.
"We would like to take the opportunity to thank our regular customers and the local community for their loyalty and positive attitude during this winter season.
"During this period, a small group of staff will continue to work at Nevis Range (from home) and continue to consult our board, the local Council and the Government. Any changes or updates will be shared on our social media and website as soon as we have them."
John Nike Leisuresport, operators of slopes at Llandudno, Bracknell, Chatham, Plymouth and Swadlincote have said:
"Due to the government advise we have unfortunately had to close from this morning until further notice.We will contact all customers today and over the next week whom have bookings to discuss their options.

"Thank you for your understanding.

"Stay safe."
Snozone, operators of Castleford and Milton Keynes made a statement:
"Following the Government's announcement this evening, Snozone and Skizone will be closing from 8pm today until further notice.
"The health, safety and wellbeing of our guests and team are of paramount importance to us and we thank you for your understanding and continued support.
"For anyone who has a booking confirmed within the next 21 days, we will be in contact with you directly over the course of next week to arrange transfers, credits or refunds.
"We will continue to post updates and content on our website and social media channels and will be available 7 days a week for you to get in touch.
"It's important at this time that the Snozone family stays strong and positive which we can do more effectively if we stay connected, so please share your thoughts, photos or videos with us on social media."
Manchester's Chill Factore said:
"COVID-19 (Coronavirus) – Information for guests. Updated at 18.25 on 20th March 2020
"In light of Friday evening's government announcement, it is with regret that we are closing Chill Factore until further notice.
"We will issue a further announcement once we have more certainty. For anyone with bookings for Saturday 21st and Sunday 22nd March, our team are in the process of contacting you straight away.
"For anyone with bookings from Monday 23rd onwards, we will be in touch with you as soon as we can. If we don't manage to contact you before the time of your booking, please don't worry. The BEYOND site will remain open."
Snow Centre in Hemel Hempstead made an announcement:
"Further to Boris Johnson's announcement at 5pm on 20th March, it is with a heavy heart that I have to announce that we will close The Snow Centre from 10pm on Friday 20th March," said the MD Ian Brown.
"We realise what an unsettling time it is for many, including our team. We value their commitment and passion for our business and are supporting and paying them in full during this challenging period," he added.
The Snow Centre will be contacting people who have bookings
It will contact people with a lesson booking this week first.
"If you would like to speak to us more urgently you can call us on 01442 241321 between 10am and 6pm, 7 days a week, however please bear in mind that our team are busy helping all our guests who are affected by this, so your wait may be longer than normal,"
Kendal Snowsports club recently announced an early start to their summer break:
"In response to the ever changing situation with regards to COVID-19 (Coronavirus), the committee have decided, with the best interest of our members in mind, we will be closing the Club for all activities as of today 15th March at 8pm,
"We are aware that some people may feel this is decision is premature in light of the Government's current advice with regards to sporting activities, however having undertaken a risk assessment based on our clubs position the following variables have led to our decision:
"Our ability to manage hygiene effectively in the lodges confined changing space.
"The number of members including lodge officials and other volunteers belonging to the potentially vulnerable age and health categories.
"Many of our members and volunteers are self employed, work in roles that come into contact with lots of people such as education or work in healthcare all of which pose their own problems for spreading or catching the virus.
"We have lots of returnees from travels abroad. While many of those are not in high risk areas at the moment, with the pace that those category areas are changing, they may be high risk next week.
"The loss of income is minimal in comparison to the potential loss of income to members/volunteers getting ill.
"With regards to Race day, Primary School Race Day and K-JAM at this point all of those events are included in the closure. We will look to reschedule events if possible in September or early next season.
"The EGM and AGM physical meetings will also be cancelled for the moment. We are looking into the possibility of virtual/electronic meeting for EGM and AGM in order to continue to run the club within the constitution and maintain progress on incorporation. We will send out details once we know more.
"Please note that all prepaid lessons will be credited towards a future lesson."
Pendle Ski Club is in a similar position:
"In light of the latest advise in respect to Coronavirus, the committee have taken the decision to bring forward the end of the season and close the slope after the lesson on Monday 16th March 2020
"This follows the recommendations issued by the government to stop all non-essential contact with others and avoiding social venues.
"Normally when lessons stop we continue with race training and free practice but this will also follow the recommendations and be suspended at present until further notice.
"We will continue to monitor developments and keep you updated as and when we are able to resume.
"Thanks for your understanding and cooperation in these difficult circumstances.
"Pendle Ski Club Committee"
Share This Article