TV Presenter Jake Humphrey Launches Apres Ski App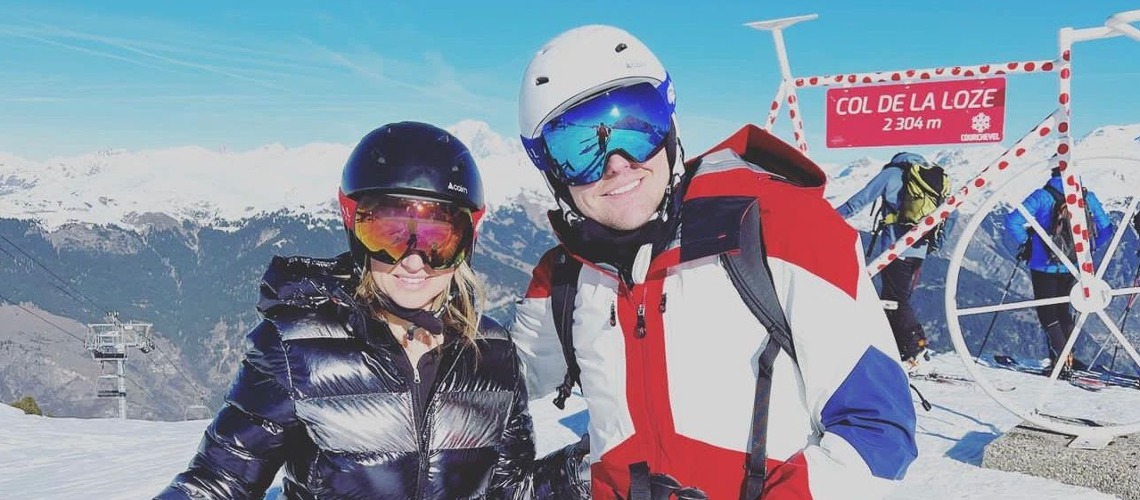 TV sports presenter Jake Humphrey has launched an app which saves time for skiers looking to enjoy every aspect of ski holidays.
The new app is a game changer for ski holidays, designed to connect customers who want to experience the best of each resort with invaluable insight provided directly by locals
It will make trawling the internet for that go-to place so last season because the app provides local know how from the people who actually live there.
SkiYodl has quickly established itself as a self catered ski accommodation provider with a local twist, and that twist is that it provides the app so the user can experience the ski resort's delights with the knowledge of a local.
The app is a game changer for ski holidays, designed to connect customers who want to experience the best of each resort with local insight provided directly by locals. It will make trawling the internet for that go-to place so last season.
Navigating the what to do and where to go in the alps is about as complicated as reading a piste map in a snow storm. Until now. The SkiYodl app is a curated bible of everything you need to see, eat, drink and do while you're in the mountains. Plus a team of locals on the ground, from chefs to ski instructors are part of the app community to help customers get the most out of their time away.
Jake, who is an investor in UK tech start up SkiYodl who developed the innovative ski app, road tested it on holiday on the slopes in Meribel late last month.
Jake road-tested the innovative new ski app on holiday on the slopes in Meribel in last month (January 2023).
Jake went on holiday with family and friends and stayed at Chalet Iona. He booked his holiday with SkiYodl and used the app to discover where to stop on the mountain, where to dine in the evening, and what activates to do with the children.
Jake said: "the app was a real game changer for us. It makes skiing more enjoyable because it takes the stress out of finding the perfect spot for lunch or even your morning coffee! We especially loved the recommendations coming from locals, as you know each place is going to be great.
"It saved us from trawling through dated reviews and missing out on those hidden gems! We probably wouldn't have stopped at Le Monchu without the app - this piste-side sun trap was spot on for lunch. Easy to get to, delicious food and an unbeatable atmosphere, it was definitely one of the highlights of our trip!
"I've been to Three Valleys a few times in the past and thought I knew my way round but using this app made me explore a little further and find some awesome ideas we would have simply skied past otherwise."
Jake became an investor in innovative UK company SkiYodl which launched just before the outbreak of the global pandemic.
Jake became an investor in innovative UK company SkiYodl which launched just before the outbreak of the global pandemic.
Founded by Oli Dannatt and business partner Si Latarche the unique travel tech ski company allows large scale curated holidays specialising in providing the best local knowledge with a 'trusted voice'.
Jake, who knew Oli, liked the idea of the company and decided to join despite the obvious headwinds caused by the impact of lockdowns and numerous travel restrictions.
The company has adapted to the unique business conditions and is now expanding its presence across Europe and into the North American market. Developing a one-stop-shop for ski essentials (such as lift passes, ski hire and transfers), kickstarting the summer side of their business (SunYodl) and doubling down on their commitment to sustainable travel through the POW pledge.
Jake said: "I invested in SkiYodl's because I was impressed by what the company had already achieved. The team are second to none and the tech-centred business is looking at the ski market differently, realising it's not fit for purpose and SkiYodl is doing something about that."
"SkiYodl is challenging the industries reliance on package holidays and making booking a ski trip as easy as booking a city break - all through innovative tech. I invested as they're shaking up an ageing industry and despite lockdowns and even Brexit, SkiYodl has come out stronger which is why I believe it has been a great investment. Over the last two years they have seen 300+% revenue growth!"
Founder Oli Dannatt, was a private ski instructor to Richard Branson and lived in Verbier for ten years before leaving to work as a shipbroker in London. His celebrity and high profile clients included the late Gianluca Vialli, Natalie Imbruglia, Jamie and Jooles Oliver, Dexter Fletcher, Claudia Schiffer, Clive Woodwood and Peter Gabrielle.
SkiYodl has a large community of in-resort locals across twelve major ski destinations and 4,500 plus separate accommodation listings, offering plenty of local knowledge so that travellers don't have to waste any time and money working out what's good and what isn't when they get to the mountains. SkiYodl customers instantly get the knowledge that has taken the company years to learn.
The company is a marketplace of honest information so customers can create holidays to suit themselves, finding the right self-catered chalet or apartment. Then bolting on any other ski essentials, giving true flexibility and making ski holidays more accessible to everyone.
An easy to use platform offers customers information on the best accommodation, the best bars, the best nightlife, the best restaurants and much more. The SkiYodl app gives in-resort discovery in your pocket to make you feel like you were born on the mountain.
SkiYodl brings technology into the ski travel space. The majority of existing ski travel companies do not offer real time booking and customers find the process slow and outdated. SkiYodl is using tech to allow customers to search and book what they are looking for in real time.
The combination of instant booking tech and years of contacts in the ski space means SkiYodl can bring new properties to the UK market as well as being more than competitive price wise (often 15% cheaper) against the bigger (more generic) booking platforms.
Everything is handpicked and triple checked. SkiYodl is passionate about bringing the very best of the mountains to their customers so they have honest and reliable information to build their trip. By combining leading technology and in-resort knowledge they have created the first large scale curated marketplace with live booking in the ski travel space
Founder Oli Dannatt said: "In a world where you can book almost anything in a single tap, the ski travel market hasn't kept up. There is a gap in the market for local, honest resort information available to live book.
"Ski Yodl is a technology led business and brings customers the ability to search and book their ski trip in real time. However, our real secret is in who we know. Our growing network of in-resort fixers bring our customers the very best resort discovery with absolutely no BS. In our first season we generated £350,000 in booking revenue and a gross margin in excess of 10% and already have a 30,000+ following on social media and email."
Si said: "We know that every great trip starts with great accommodation and that is where SkiYodl has been focused but with the crowdraise we aim to go so much further. This raise will enable us to realise our vision and be the largest curated marketplace and trusted voice of the ski industry."
Peter Foster– Seed Investor and Advisory Board Member - said: "I used SkiYodl to organise my ski holiday and had the best trip I have ever had. The accommodation was exactly what we wanted and I had the information I was looking for to build an itinerary that suited my whole group - having invested in the business, it was great to experience the proposition working first hand."
Share This Article