TechnoAlpin: A golden TT10 For Grupa Pingwina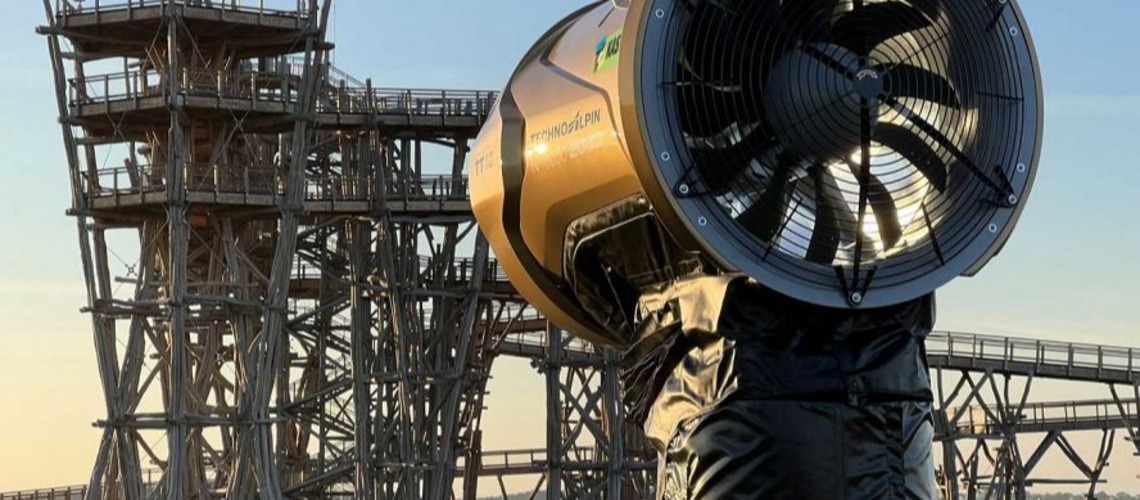 More than 5,000 snow guns are made every year in TechnoAlpin's factory in Bolzano. A very special fan gun left the global market leader's production facility this week: the highly sought-after golden TT10. As is tradition, the 1,000th fan gun made each year is presented in a special gold-colored finish and given to a special customer. This time TechnoAlpin surprised Grupa Pingwina with this special edition. The golden machine symbolizes our enormous appreciation for the long-term and faithful partnership between our two companies.

Grupa Pingwina Poland is a group consisting of five ski areas: Słotwiny Arena, Skolnity Ski & Bike, Czarny Groń, Kasina Ski & Bike and Kurza Góra. The rare piece was presented on Tuesday during the 14th PSNiT Conference, which was held between October 9 and 11 in Kurza Góra. The machine was placed in the rather remote ski area of Kasina.
Zuzana Holášová, Branch Manager of TechnoAlpin East Europe s.r.o., said: "With this, we would like to show just how much we value each and every snow gun we make, and how important each and every customer is to us."

TechnoAlpin and Grupa Pingwina share a long-standing relationship. They have been working together for more than 10 years, collaborating to guarantee the best snow quality for each of the five ski areas. TechnoAlpin has already delivered more than 150 classic snow guns to the group, as well as multiple SnowFactories, which enable snowmaking even in temperatures above zero. This ideal solution not only allows for reliable planning throughout the winter months, but also guarantees a secure start to the season. Both companies are united in their pursuit of innovative technology and the highest snow quality.
Share This Article