TAO Promotes Ticket To Winter: Holistic Business Models For Winter Tourism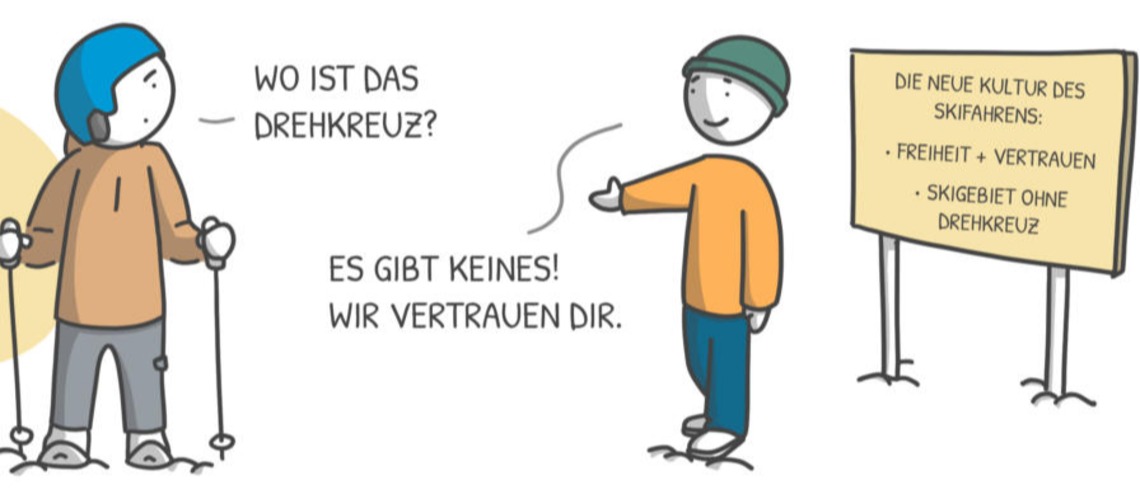 The winter season is just around the corner and tourism professionals are working to keep their destinations fit for the future of winter tourism. Against the background of the pandemic-related uncertainties, climate change and a declining number of skiers, one thing is certain: In the future, ski areas will have to be more than just lift operators in order to be successful. With "TAO Ticket to Winter" there is now a solution for destinations to bundle all winter activities in a holistic business model.
While sales of alpine skis are stagnating, sales of touring skis, cross-country skiing equipment and snowshoes are increasing. The enthusiasm for outdoor sports is unbroken even in winter and that creates new challenges for people and nature. "We are convinced that a future-oriented winter tourism concept must focus more on the attractions and activities away from the slopes," explains Ulrich Andres, Managing Director of TAO Beratungs- und Management GmbH, which has been advising tourist destinations on innovation and product development for 30 years and accompanies.
In focus: holistic business models for destinations
The challenges and changes related to winter tourism motivated the TAO to develop their solution "TAO Ticket to Winter". Winter destinations are increasingly being visited for off-piste activities: whether cross-country skiing trails, touring car parks, ice rink or toboggan runs - maintaining the infrastructure is always associated with an expense. With "TAO Ticket to Winter", destinations have access to a system for visitor management and monetization, which bundles both classic lift operations and activities away from the slopes in one business model.
The success model: 50% communication, 50% technology
The system is built on two pillars: On the one hand, it relies on communication measures to take visitors by the hand and serve them on site. On the other hand, there is a web shop and an app where tickets can be bought. The system works entirely without hardware such as machines, cash registers or barriers, as Andres emphasizes: "Our system is as flexible as possible and more sustainable than other systems because we do not sell devices that will sooner or later become defective or have to be serviced." In this way, new activities as well as ticketing or marketing strategies can be implemented quickly and flexibly in the system.
TAO Ticket to Winter consciously relies on the personal responsibility of guests and athletes. Only random checks are carried out and a non-payer share is factored into the business model - the motto here is: 80% sales rather than 0% sales.
Potential: increased revenue, lower costs, new revenue sources
The pilot destination was the Simonhöhe ski area in Carinthia: here, for the winter season 20/21, turnstiles and tills were removed and converted to a year-round concept using the TAO Ticket to Winter. "At Simonhöhe, we have managed to integrate both ski operations and all activities away from the lifts into one system - guests can book tickets for skiing, but also for parking spaces or bike trails in summer, with just a few clicks." Experience shows that sales have increased, costs have been reduced and the number of those who use the system is in the per mille range.
Tourism consulting, management and marketing for 30 years
TAO Beratungs- und Management GmbH has been developing concepts for hiking tourism since 1991, is the inventor of the Kärnten Card and, with Austria's hiking villages, manages the largest regional hiking tourism group. Six different units enable interdisciplinary projects from conception to implementation: consulting, management, architecture, design, marketing and digital. The combination of innovative spirit and know-how in tourism, many years of experience and digital expertise led to the development of "TAO Ticket to Winter".
You can get more information about "TAO Ticket to Winter" on the Internet at
tao.at/produkte/ticket-to-winter
by email to martin.taendl@tao.at or personally at +43660/9340478.
Share This Article