Sun Peaks Sets Up For Fall Season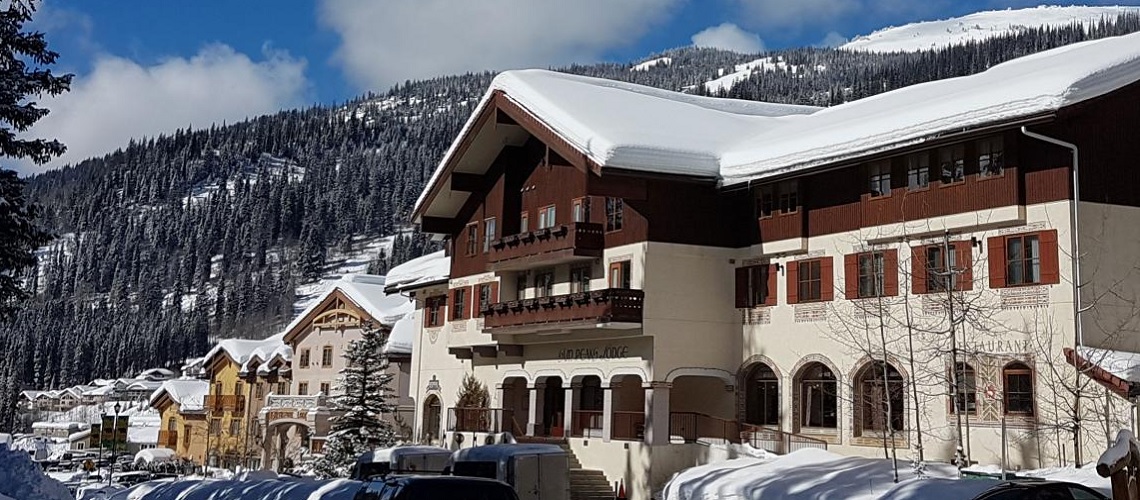 Sun Peaks are kicking off September with Peaks Pedal Fest, and the excitement will continue with bonus weekends to keep the lift turning through the month.
For the first time ever, the Sunburst Chairlift will continue to spin for FOUR additional bonus weekends (Friday to Sunday) through September, so you can continue to explore the lift-access hiking trails, or squeeze in a few more laps at the Sun Peaks Bike Park.
On the final bonus weekend, don't miss the Fall Festival - celebrating the changing of the seasons with pumpkin decorating, pie eating contests, shows from the President's Choice SuperDogs and the 2nd annual Sun Peaks Cider Fest.
Celebrating the changing seasons
The Fall Festival returns to Sun Peaks, September 28-29, during the last of the summer bonus days. Whether looking to test your speed at the pie eating contest, stroll the village admiring the hot wheels at the Classic Car Show n Shine, or choose to sip your pumpkin spiced latte while watching performances from the President's Choice SuperDogs, they've got something for everyone. The Sun Peaks Cider Fest will also be returning for the second annual installment, featuring over fifteen BC cideries and craft breweries, small bites and live music.
Art in the alpine
Often hidden under layers of ski gear or mountain bike body armour, Sun Peaks also boasts a talented community of artists. With the goal of encouraging, educating and developing arts and culture in Sun Peaks, members of ArtZone Sun Peaks are dedicated to showcasing Sun Peaks creative side. Music lovers can join weekly Kitchen Parties at Morrisey's Pub, while aspiring artists can develop their skills through workshops for photography, fiber arts, watercolours, and more. New in 2019, guests can visit ArtZone art exhibitions at Vertical Cafe and Tourism Sun Peaks - with a chance to meet the artist on select dates.
What's on: Fall highlights
Every Sunday (to September 29): Sun Peaks Market Day
August 31 to September 2: Peaks Pedal Fest - Celebrating a truly radical season of mountain biking with events through the weekend.
September 2: Lift and a Lager - Teaming up with Granville Island Brewing to bring you cold beer on the sunny Sunburst patio to celebrate Labour Day weekend and Peaks Pedal Fest.
September 6 to 8: Bonus Weekend #1
September 8: Rotary Club of Sun Peaks 3rd Annual Scavenger Hunt - Navigate the streets of Sun Peaks village, completing challenges along the way, in this race against the clock.
September 13 to 15: Bonus Weekend #2
September 20 to 22: Bonus Weekend #3
September 27 to 29: Bonus Weekend #4
September 28 to 29: Fall Festival - From SuperDogs to pie eating contests, don't miss this celebration of the changing seasons
September 28: Sun Peaks Cider Fest - Welcoming 15+ BC cideries and craft breweries to deliver a unique and up-close tasting experience, complete with small bites and live music.
October 12 to 14: Turkey Sale - Swing by the Annex on Thanksgiving Weekend for discounts from 40%-70% on all your 'back to winter' needs.
**Opening Weekend for winter 2019-2020** Mark your calendar, because opening weekend for the 2019-2020 season is just around the corner! Lifts start turning November 23rd.
Share This Article