Summer at SkiStar Salen: A range Of Affordable Fun For The Whole Family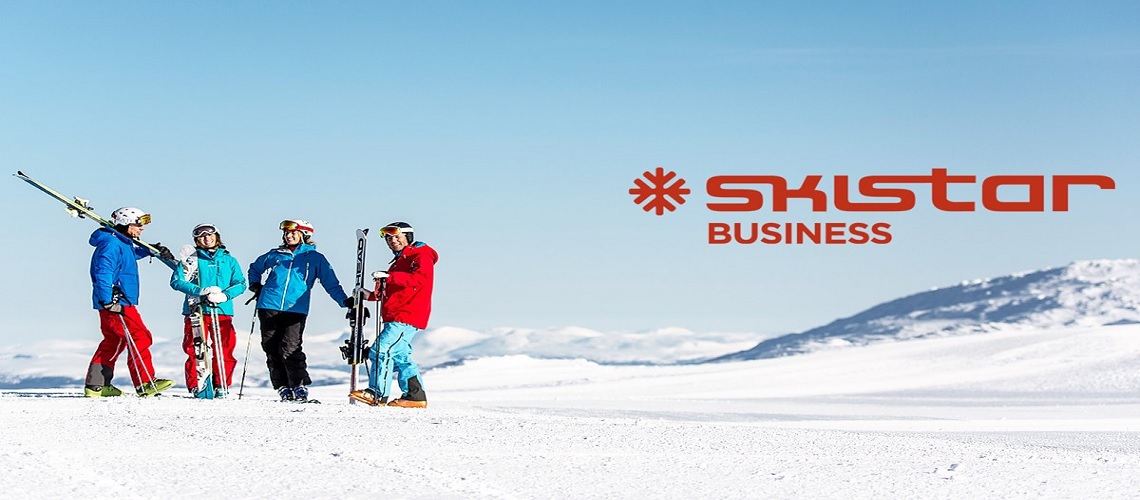 The winter season is over and preparations are underway to fully complete SkiStar Sälen for the summer season with new mountain experiences for active relaxation at the destination. We're going to increase the range even more this year with several new features such as summer skiing, more trail biking trails and the fast-paced Mountain Coaster.
A brand new adventure arena with plenty of new summer activities is being built on Valleberget at SkiStar Lodge Lindvallen. What's more, new events and bike trails have been added for all levels. To make summer mountain holidays more accessible to more people, SkiStar has reduced prices* for several activities this year. The winter success of the Valle Winter Weeks has been extended to the Valle Summer Weeks in Sälen, with a free Valle Kids club for all children up to 9 in weeks 31 and 32.
"Our goal is to get more people moving and enjoying the fantastic Scandinavian mountain environment all year round. To achieve that goal, we've cut the price of a number of great activities this year, such as bike rental and BikePass. We've also got great package deals that include activities and comfy mountain accommodation. We're going to change our focus so that a summer mountain holiday with the family becomes even more attractive and accessible to more people," says Stefan Sjöstrand, CEO of SkiStar.
All SkiStar's new summer attractions at Sälen:
SummerSki - Summer skiing on artificial grass, a total of 7,000 sqm of skiing down the Anna slope, using the Kråkan lift to return to the top. The artificial grass is made of bio-produced plastic from sugarcane, with the plastic mats themselves then produced in Sweden. A Rail Park designed by SkiStar ambassador Jesper Tjäder has also been added. A ski school will also be available throughout the summer.
Mountain Coaster - A fun and fast way to get down the mountain on a track section where the track runs up and down at a maximum of 40 km/h - and you brake and accelerate yourself.
Mountain Tube - Ride down the slope in a rubber ring and choose from a variety of straight and curved lanes with twists.
First-class mountain accommodation at SkiStar lodge, glamping or family cabin
There's plenty of great mountain accommodation even in summer at SkiStar Sälen, with everything from the SkiStar Lodge Lindvallen, featuring restaurants, spa, adventure pool, mini-golf and bowling, to cottages and affordable apartments. Winter's new attraction SkiStar Igloo-Glamping is also available for summer time booking, as well as caravan parking in close proximity to summer activities in Lindvallen.
"There's something for everyone in Sälen this summer, whether you like active relaxation or want to combine it with good, affordable accommodation, fun challenges for the whole family or just enjoy the beautiful views of the mountain environment. We're looking forward to welcoming you this summer!" says Tomas Berg, SkiStar Sälen Destination Manager.
Take the lift and hike or challenge yourself in the climbing park. A range of popular activities such as hiking have been added. You can start your hike around the mountain in Lindvallen by taking the Gustav Express to the top. And if you're heading for the beautiful Stensjön lake at the top of the mountain, we're adding new trails with resting places around the lake this year. Destination Sälenfjällen is also about to start work on laying tracks from Hundfjellet-Rörbäcksnäs, so that you can both cycle and hike the entire route. You can also try the climbing park or paddle on Stensjön lake, as well as the spa and adventure pool at Experium.
Fun on two wheels for all levels. The mountains will be offering new, exciting cycling adventures this summer. In Sälen, you can take downhill, trail, jump and pumptrack cycling courses, and SkiStar's trained guides will be available for private guided tours.
*Affordable and discounted activities
Example prices in summer 2023 (previous year in brackets):
Bike rental 1 day, MTB adult: from 37,50 EURO (52)
BikePass 1 day (all cycling including lifts) adult: from 17 EURO (35)
Opening Hours The barbecue season runs from June 1 to November 5 in Sälen, starting with the opening of Sälen Bike Park. New attractions SummerSki, Mountain Coaster and Mountain Tube will open to the public on July 1. You can find all opening hours at: https://www.skistar.com/en/ski-destinations/salen/summer-in-salen/opening-hours/
Share This Article