Successful Year For Pilatus-Bahnen AG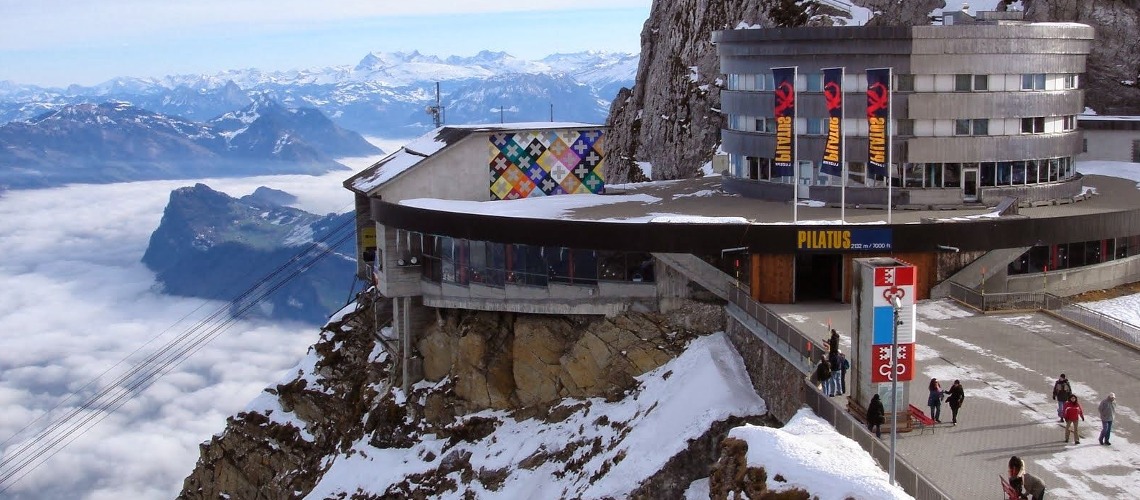 PILATUS-BAHNEN AG can look back on a solid 2022 financial year. The persistently beautiful summer weather, which prompted many Swiss guests to visit Mount Pilatus, and the resurgence in international tourism have made a significant contribution to this. The number of visitors on the mountain rose by 47.8% to 663,177 visitors. In the months of June to August, the number of guests as in the pre-Corona period was almost reached again.
In all months, the sales of the previous year, as well as those of the budget, were exceeded in all areas. The total turnover amounts to CHF 33.3 million and could thus be increased by 62% compared to the previous year. The very good sales are offset by only slightly higher personnel and operating expenses. This results in an operating result EBITDA of CHF 11.6 million.
«After two difficult years, we can look back with pleasure on a successful year. A year in which our employees faced a lot of challenges. The existing employees made up for the missing percentages, which is anything but a matter of course," says Godi Koch, CEO of PILATUS-BAHNEN AG.
"Cog railway" generation project nearing completion
The generational project "Redesign of the cog railway" is turning into the home stretch. As of today, the schedule can be met. This means that the new era of the world's steepest cog railway can start on May 18, 2023.
Eight state-of-the-art railcars in double traction will in future drive our guests on the more than 130-year-old original route, thanks to the 360° panoramic window fronts with a breathtaking view of the impressive natural scenery of Mount Pilatus.
A second platform was created in the Alpnachstad valley station so that our guests can board the railcars at the same time without additional manoeuvring. Thanks to a new lift and a wider waiting room, the Pilatus Kulm mountain station meets the latest standards for disabled public transport. In addition, a forward-looking train control system ensures even safer operation. The new vehicles are quieter and, thanks to recuperation, reduce electricity requirements by at least 30 percent.
All employees and partner companies involved in the project did an enormous amount of work and invested countless hours in the project of the new cog railway in addition to their "normal" day job.
Share This Article