Styrian Tourism And Location Marketing GmbH Is Promoting Styrian Winter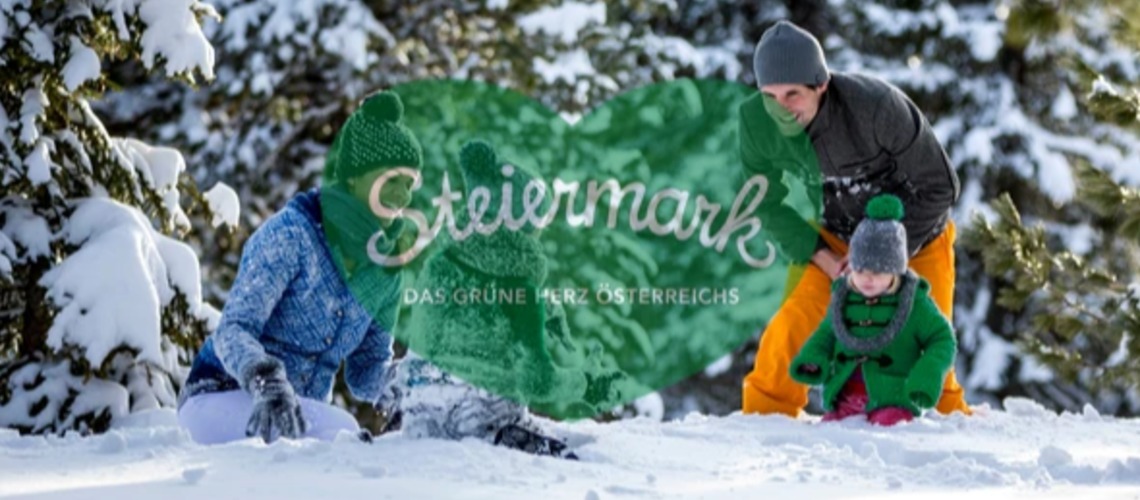 The Styrian Tourism and Location Marketing GmbH (STG) is promoting the Styrian winter of 2023/24 with numerous measures together with the 11 adventure regions: in its diversity from skiing to visiting the thermal baths, from Advent to culinary delights and in the variety of means of communication from television programs to podcasts, from print collaborations to digital out of home appearances. A total of around €1.5 million will be spent to promote winter holidays in Styria in Austria and on the international markets of Germany, Hungary, the Czech Republic, Poland and the Netherlands.
"The general conditions remain challenging for domestic tourism given the high costs and the labor shortage. Nevertheless, Styrian companies have again invested heavily in expanding their offerings and further increasing quality. In addition, the feedback so far shows that the desire for a winter holiday remains high this year. "I am therefore confident that we can build on last year, which brought us the comeback of winter tourism," said State Tourism Councilor Barbara Eibinger-Miedl.
The appropriately named Michael Holiday, Managing Director of Steirische Tourismus und Lagemarketing GmbH: "Our main task is to inspire people about Styria and at the same time to build up as many international markets as possible. We will achieve this primarily through digitalization, i.e. first we will make the Green Heart a virtual experience so that curiosity is aroused about experiencing the real Green Heart. We have been investing in this area for years, and this year we are setting a new digital focus with the first digital 360° Advent calendar."
Numerous major events
Robbie Williams' two concerts in Schladming on December 7th and 8th will provide a brilliant start to the 2023/24 winter season, ushering in an event-packed winter. This ranges from the opening of the Capital of Culture year in Ausseerland in mid-January to the Ski Flying World Cup in Kulm at the end of January to the Diagonale in Graz in April.
360° Advent calendar
From December 1st you can get excited about a vacation in Styria in a special way: using a 360° calendar. Whether with VR glasses, mobile or on the desktop, an Advent window is opened every day - and you can immerse yourself in the holiday destination of Styria with spectacular 360° film footage.
The Green Heart goes on a winter journey
What they particularly recommend: The Green Heart, which traveled around the world this year as part of a summer photo competition and had 4,929 photos taken between San Francisco and Leutschach, is taking a winter vacation for the first time. From December 1st to February 29th, it can be admired in photos on slopes, Advent markets and in thermal baths, used for crafts or culinary purposes, and in photos. The best win on steiermark.com/herz.
Share This Article