Stuben Am Arlberg: Construction Of Albonabahn I Ongoing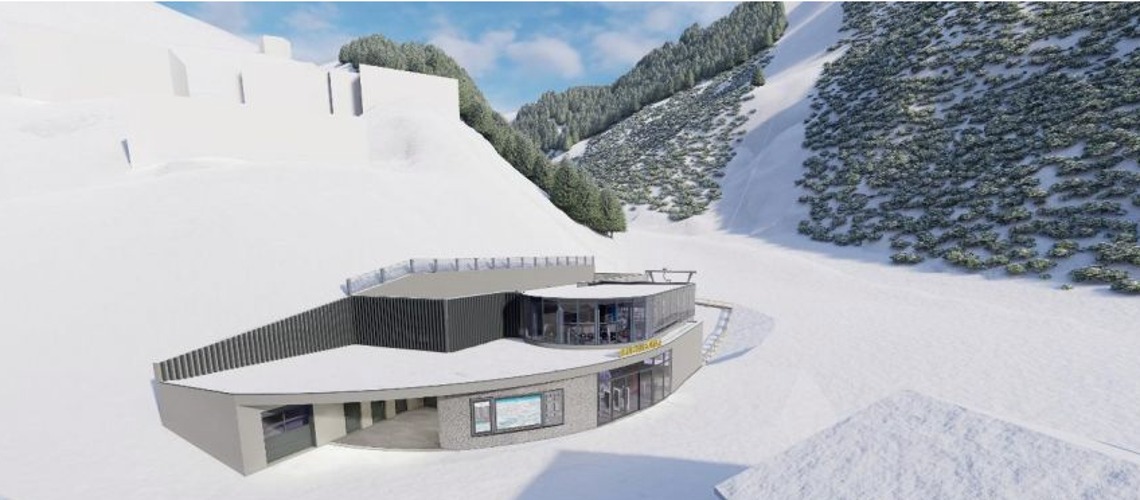 The Stubner Bergbahnen are replacing the Albonabahn I with a modern 8-seater monocable gondola, which means a great improvement in quality for both Stuben and the entire Ski Arlberg ski area.
New construction of the Albonabahn I in Stuben am Arlberg
Stuben am Arlberg is part of Austria's largest ski area, Ski Arlberg. Via the Albonabahn I and its piste connection to the "Alpe Rauz" you can reach the ski regions of St. Anton, St. Christoph, Zürs, Lech and even Warth-Schröcken on skis. A special feature of the Albona are the long north slope descents, which promise maximum skiing pleasure until late spring.
The "Albonabahn I" double chair lift in Stuben, built in 1983, will be replaced by a modern monocable gondola with closed transport equipment (gondolas with a capacity of 8 people) from the 2023/24 winter season. The new monocable gondola will in future transport passengers both uphill and downhill and is designed for a transport capacity of 1,600 pph.
Location of valley and mountain station
The location of the new valley station and the route remain almost the same.
The new mountain station moves about 200m towards the valley, right next to the existing mountain restaurant "Albona Mitte".
In addition to the hydraulic guying, the station conveyor system, the gondola station including inspection platform, a public toilet facility, storage space, a service room and the entry and exit of the cable car are housed in the one-storey valley station building. The future mountain station will have two floors and will consist of a storage and low-voltage room in the basement. On the ground floor, next to the cable car drive, is the command room, a storage and first aid room as well as the entry and exit of the cable car.
The construction work will last from May to November and will therefore be completed in November 2023 in time for the 2023/24 ski season.
TECHNICAL SPECIFICATIONS
Valley station: 1,405 m asl
Mountain station: 1,845 m asl
Drive: in the mountain station
Horizontal length: 1,016 m
Inclined length: 1,115 m
Altitude difference: 440 m
Endless rope length: 2,287 m
Running speed: 5 m/s
Delivery rate: 1,600 pph
Number of vehicles: 30 pcs.
Number of supports: 9 pcs.
Ascent time: 5 minutes
Share This Article