Spyder Launches New Freeski Collection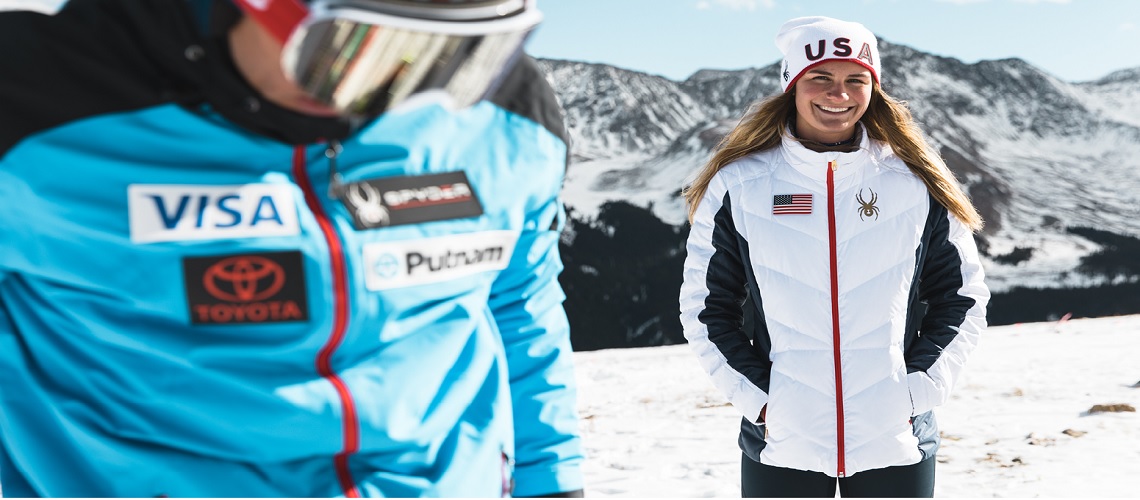 Spyder, a leading ski and performance brand and long-time apparel partner of U.S. Ski & Snowboard, today launches a new freeski specific collection now available to the public. Over the past two years, Spyder has been working with athletes and designers to carefully create a new freeski collection that is both impressive in appearance and from a functional standpoint. U.S. Freeski Team member Maggie Voisin (Whitefish, Mont.) has been part of the design and development process since the beginning.
"I'm so excited to be a part of the Spyder Team and to have worked closely with everyone at Spyder to help create the new freeski collection," said Voisin. "This new line bridges the gap between stylish and technical gear. I know everyone will love the final product!'
Spyder has been the exclusive official apparel partner of the U.S. Ski Team since 1989. In 2019, they expanded their partnership with U.S. Ski & Snowboard, bringing on the U.S. freeski and freestyle teams. Today, Spyder is back in a big way in the freeskiing space. In the early years of the sport of freeskiing in the late 90's, and the first decade of the 2000's, Spyder and its Venom collection sponsored some of the godfathers of skiing such as Shane McConkey, Seth Morrison, Corey Vanular, JP Auclair and Kent Kreitler, just to name a few. U.S. Freeski Team head coach Skogen Sprang was sponsored by Spyder from 2004-2009.
"Team Venom was a large part of freeskiing then," said Sprang. "They were an awesome sponsor and I am happy to see their continued support of the sport."
Today, Spyder has taken on a new generation of freeskiers who continue to evolve and progress the sport. Members of the Spyder freeski team include Voisin, U.S. Freeski Team alumnus Bobby Brown (Breckenridge, Colo.), American Quinn Wolferman (Missoula, Mont.), as well as a notable list of international big mountain and competitive freeskiing athletes. You can expect big things from Spyder in the coming years. Check out their new 2019-20 freeski collection at spyder.com/freeski.
Share This Article