Southern Hemishpere Freestyle Season In Full Swing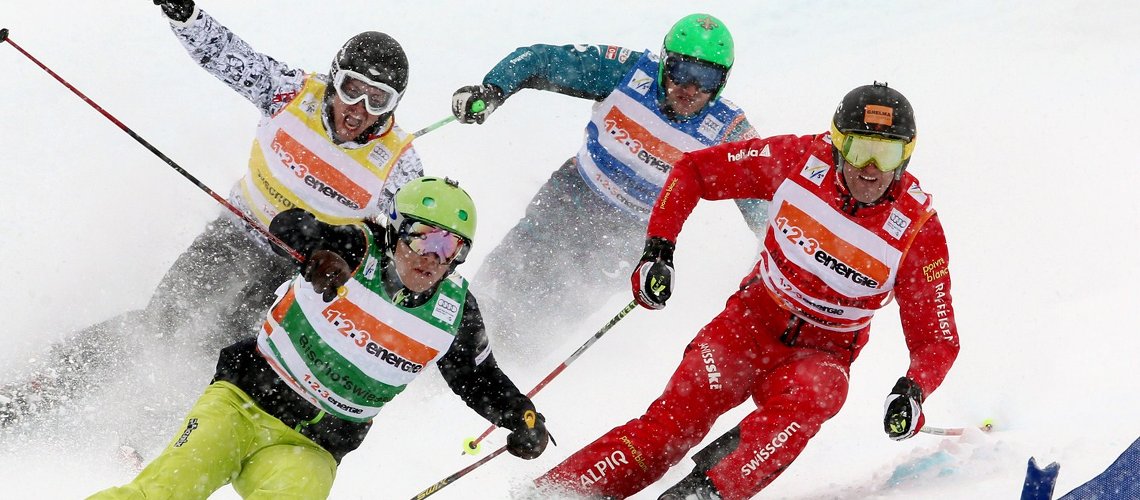 All competitions from the 2019/20 season can be viewed HERE, while the detailed competition programmes for both Australia/New Zealand Cup (ANC) and South American Cup (SAC) are available HERE and HERE, respectively.

The first Continental Cup competition in the Souther Hemisphere went down in La Parva (CHI), where two SAC slopestyle events took place on Aug 3-4. On day one it was Benjamin Garces (CHI), who took the win ahead of his compatriot Francisco Salas in second and US rider Luke Price in third. On day two, however, it was Price who claimed the victory with Mateo Boncalza of Argentina finishing in second and Garces rounding out the podium in third.
Two more stops are slated to take place in the freeski portion of the South American Cup this season, the next one on Sep 7-8 in Cerro Catedral (ARG) and the final competition going down in Chapelco (ARG) on Sep 23-24. La Parva in the meantime will host one more SAC event, this time the ski cross competition set for Aug 30 - Sep 1.
On the other side of the globe the first competition of the 2019 Australia/New Zealand Cup went down in Perisher (AUS) on Aug 7-8, with two days of big air action heating up the atmosphere at the Australia's most famous ski park.

Cheng Jiahui of China dominated the women's first event and took the top spot ahead of second Mia Rennie (AUS) and third Yang Shuorui (CHN). Over on the men's side of thing it was Jackson Wells (NZL), who claimed the victory with another kiwi rider Ben Barclay finishing in second and Troy Podmilsak (USA) taking third place.
Stepping things up from her third place performance, Yang Shuorui went for the win on the following day. Second place went to Mia Rennie, for back-to-back podiums in Perisher, while Yang Ruyi (CHN) rounded out the women's podium in third.

In the men's event it was once again the New Zealand's duo of Barclay and Wells to lead the way in the competition. This time, however, it was Barclay who managed to outscore Wells as he jumped on top of the podium. Wells finished the event in second place with third place going to Taiyo Kawai of Japan.Also the moguls fans have plenty of reason to get excited about the upcoming weeks. Just this past weekend Perisher's Mogul Matt's course (named after Matt Graham) hosted the 2019 NSW Junior Series and with two bluebird days of competition, the event proved to be once again a big success.
Soon Perisher will also host the first NAC moguls event of the season at world-wide known Toppa's Dream course, which are slated to take place on Aug 27-28 for back-to-back moguls competitions. Then the athletes will travel to Mt Buller on Aug 31 to compete in dual moguls.
Australia will also host the sole ski cross event of 2019 NAC on Sep 3-8 at Mount Hotham.

Last but not least also Cardona Alpine Resort (NZL) has plenty to offer when it comes to FIS competitions. This week Cardrona will host the slopestyle NAC competition, while the 2019 Winter Games NZ are coming up in just a couple of weeks time (Aug 23 - Sep 7) and feature two World Cup competitions - snowboard big air and freeski halfpipe.
The first FIS Snowboard and Freeski South American Cup competitions of 2019 went down at Chile's La Parva resort on the weekend, with back-to-back days of slopestyle competition.
Taking place at La Parva's famed Snowanimal Park, both days of competition saw quality riding go down under sunny skies at the resort, with 19-year-old Anotonia Yanez and 27-year-old Inaqui Irarrazaval separating themselves from the respective women's and men's packs with their consistency and quality to claim the victories in both Saturday and Sunday's events.
In fact, in both Saturday and Sunday's women's competitions the podiums were identical, with second place going to 14-year-old Amanda Cardone (CHI), and third to Maria Azul Chavez Martinez (ARG).
On the men's side, meanwhile, Irarrazaval was followed in Saturday's competition by Alvero Yanez (CHI) and Federico Chiaradio de la Iglesia (ARG) in second and third, respectively, while on Sunday it was Matias Schmitt (ARG) and Kian Hauschildt (BRA).
Meanwhile, over on the freeski side of things, only the men's competitions were held for both days, with Chile's own Benjamin Garces taking the win in Saturday's event, and Luke Price of the USA stepping up for the fourth SAC win of his young career on Sunday.
Saturday's podium was rounded out with Francisco Salas (CHI) in second, and the above-mentioned Price in third, while Sunday saw Garces switch places with Price to finish third, with Mateo Bonacalza (ARG) in the middle in second place.
The South American Cup will return to La Parva for its next stop at the end of the month, where back-to-back ski cross and snowboard cross competitions will take place on August 31 and September 1.
To find out more about the upcoming 2019/20 FIS Snowboard and Freeski World Cup competitions see HERE (snowboard) and HERE (freeski).
Share This Article