Snoworks Launch Month Long Residential Ski Course In French Alps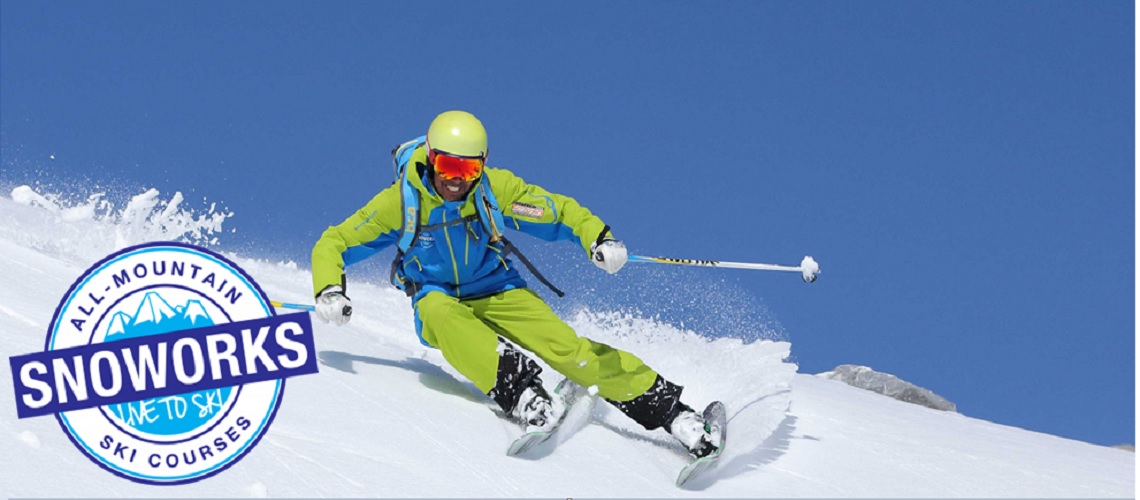 British ski course company, Snoworks, has launched a new month-long course for anyone looking to ski this winter for an extended period and wants to avoid travelling more than once. The course has been named Janpow4, after the phrase Japow, used by off-piste skiers and snowboarders to describe the huge quantities of snow experienced during the Japan winter season.
Extended stay ski holiday in French resort of Saint Foy during January
Five ski courses combined into one
Half-board chalet accommodation in single or shared rooms dedicated to Snoworks group
Dates: January 3-31, 2021
Based in the French resort of Saint Foy, known for its off-piste terrain and quiet ski runs, the course is open to experienced recreational skiers who can handle red and black slopes and have some off-piste experience as a minimum requirement, but is also suitable for more advanced skiers who are used to skiing steeper off-piste slopes.
The month of skiing combines Snoworks popular courses that include, All-Terrain, Off-Piste, Backcountry, Bumps and Ski Skills, all-together in one month of instructor led skiing, 5 days a week with a maximum group size of 6 people.
Its price of £5,698 per person includes half-board accommodation on a single occupancy basis, lift pass (for Saint Foy), return Geneva Airport transfers and a Snoworks coach 5 full days a week.
Phil Smith, Director of Snoworks Ski Courses, said: "Snoworks has created a whole season of skiing all rolled into 4 consecutive weeks. For those people who go skiing 3 or 4 times a season, with all that travel and quarantine on return, the thought of being cooped up for 2 weeks will no doubt have people thinking, 'is it worth it?' Now they can put all their ski weeks together to create the ultimate January 4 week ski bonanza and cut out all the travel in between the single week trips. Sainte Foy is the ultimate powder ski resort, smack bang in the middle of some of the largest ski areas in the world. In January the slopes are literally empty, much of the skiing is in the trees so when it snows, yee-ha! Nobody. Just endless fresh tracks".
NOTE: There will be no refund guarantee for anyone booking this course and subsequently deciding they are not able to quarantine on return to their home country. For anyone in any doubt about whether they can quarantine, they are advised not to book this course.
Share This Article