Snowbound Expo 2023 Is Back To The Seaport Area Of Boston, Organiser Plans Outdoor Show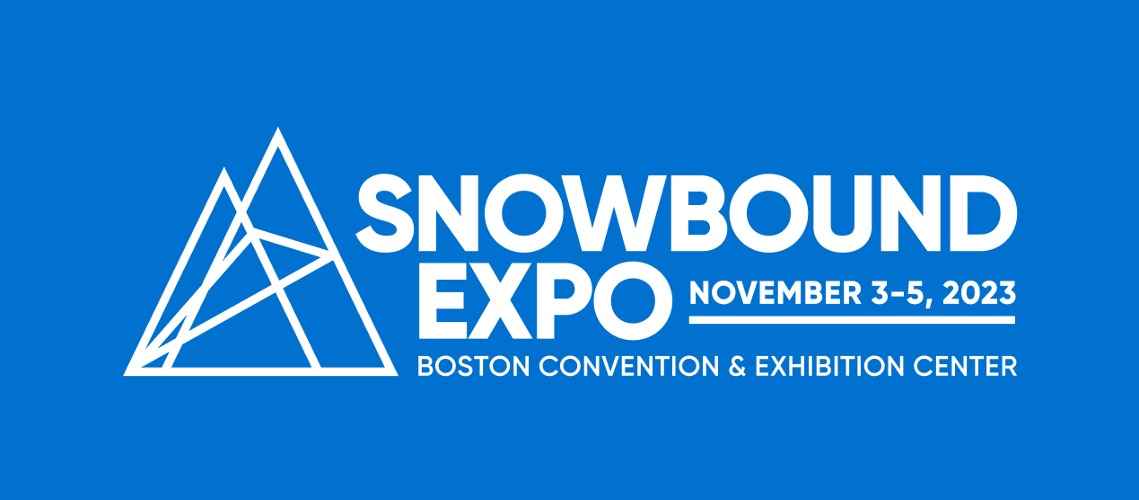 This year's Snowbound Expo will be held November 3-5th 2023 at the BCEC (Boston Convention and Exhibition Center) Hall C. The new dates are weeks earlier in the month than last year making it easier for you to schedule your teams. The expo is now only 3 days! Friday 2-8:30, Saturday 10-7, Sunday 10-4.
Join your industry partners, other resorts and be a part of the reimagined Snowbound Expo. The home of winter and outdoor sports, this retail-led experience brings together inspiring athletes, expert coaches, resort, and travel experts along with the latest equipment and technology all under one roof.
An inspirational, interactive & exciting retail experience
Accessible to all
Community-led 'inside-out' marketing strategy
Built on 3 Strategic Pillars
Sustainability
Inclusion
Retail
Snowbound Expo
Marketing delivers consumers
Reaching 3million+ with 3rd party advertising
120+ Agreements with Media Partners & Brand Ambassadors
100,000+ Snowbound Expo consumer emails in our database
14,500+ Facebook, Twitter, Instagram, YouTube, Organic Social Reach plus lookalike audiences & PPC
Views from 11million+ Followers of Ski & Snowboard legends in our Influencer pool
Raccoon Media Group, the company behind Snowbound Expo and The Boston Run Show, has also announced that it is launching The Boston Outdoor Expo in Spring 2024, further extending its operations within the Massachusetts State, USA.
The new expo will see Raccoon Media Group working with major media partnerships, outdoor brands, and inspirational athletes to deliver a brand-new offering for the consumers and adventurers of New England. The new show for those who love activities outdoors will add to the two existing consumer expos, The Boston Run Show and covering running and Snowbound Expo for winter sports, bolstering the company's standing in the Boston sport's event market.
The Boston Outdoor Expo will be launched at the Boston Convention & Exhibition Center and will take place on April 27th -28th, 2024. The weekend expo will create an opportunity for brands, tourism boards and associations to come face-to-face with over 15,000 outdoor enthusiasts across the weekend. This expansion will serve new active outdoor audiences to brands who provide gear, technology, apparel, nutrition and will be a celebration of every outdoor activity including climbing, hiking, mountain biking, camping, trail running, swimming, SUP and more.
Raccoon Media Group organise The National Outdoor Expo in the UK which has attracted more than 20,000 visitors over the last two editions, increasing its floor space by 20% year on year. The Boston Outdoor Expo will mirror the UK event, covering over 15,000 sqm and will bring a mix of retail, content, and interactive features to outdoor enthusiasts in Massachusetts and the surrounding States. Brands signed up for the inaugural expo include Vertical Brands who will bring CB Sports, and Neve, Alpine Ascentials & Cloudveil.
Inspirational speakers will include athletes and adventurers who love the outdoors and are able to speak about their achievements, sharing and encouraging consumers to get outside and active. Sir Ranulph Fiennes, named by the Guinness Book of Records as 'the world's greatest living explorer' and a renowned poet and writer has confirmed he will join the speaker line-up. The experienced content team at Raccoon Media Group will build a compelling line up set to inspire outdoor enthusiasts across two stages at the show.
The Boston event will continue to work hard with industry partners including Boston.com, Vermont Sports, Vermont Mountain Bike Association, Youth Enrichment Services, Outward Bound, Beasley Media and the 98.5 The Sports Hub. The marketing teams will work with social media influencers for hiking in New England, Nichole the Nomad and Early Bird on the Trail. With the show only just launching, the strategic partnerships will grow to include national publications and media partners too to elevate messaging to a wide consumer audience.
Stephen Morgan, Managing Director at Raccoon Active Events, part of the Raccoon Media Group portfolio commented: "By the time the Boston Outdoor Expo takes place, we will have held three National Outdoor Expos in the UK. We can't wait to open the doors to the Boston edition next year, we've launched several expos in the city across the snow sports and running markets and we've established a captive and engaged audience with the help from our partners, stakeholders and the brands involved. It is now time to take this to the next level, engaging the entire outdoor community across all outdoor pursuits, tapping into the passion that we share for the natural environment, and getting out there and enjoying it! We will bring the energy, vibe and passion to the expo with an awesome content line up; a bushcraft zone, summer camps drop in feature, zip line and outdoor cooking workshops to name a few. The expo is a platform for promoting sustainability, caring for our planet and showing that the outdoors is there for everyone so promoting inclusivity, diversity and accessibility is very close to our hearts and a core reason for the expo to take place!"
Share This Article