Shiffrin Featured On NBC's 'At Home With Natalie'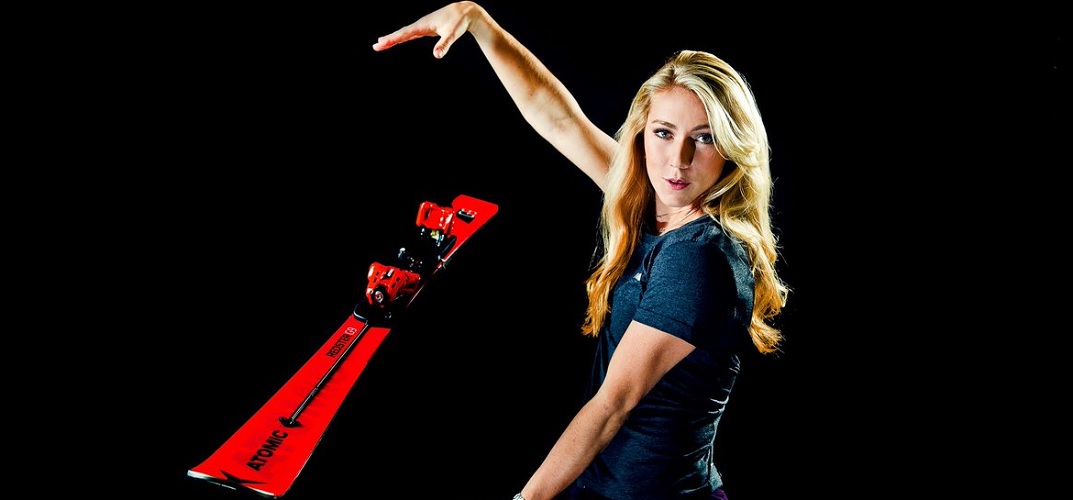 Two-time Olympic gold medalist (and one-time silver medalist) Mikaela Shiffrin (Edwards, Colo.) recently moved into her "sanctuary" new home in the Rocky Mountains and NBC's Natalie Morales was there for an exclusive tour of the home, including her spread of FIS Ski World Cup globes, World Championship medals and beyond.
In a new NBC series called "At Home with Natalie," Morales aims to share the homes of celebrities, their favorite nooks, and what makes them so special. NBC launched the series with Shiffrin's episode, which highlighted the fact that Shiffrin worked with local designers from afar (while she was competing in Europe!) to make the look come to life. One such company she worked with was local wood company Arrigoni Woods, who sources 100+ year old reclaimed wood from Switzerland and Austria - places that are near and dear to Shiffrin's soul, seeing as though she spends much of her time in Europe.
The Olympic medalist worked with the gurus at Home Outfitters to design her home, but she had a good idea of what she wanted from the get-go.
"I pulled pieces from almost every place that I've been to," she said. "That's one of the coolest things about traveling is I can see things that I love and styles and feelings that I get and kind of pull it in here."
One such feature? A wall full of 100-year-old reclaimed wood from Austria, a familiar place for the traveling skier.
Over the years, Shiffrin explained, she's been influenced by certain European design styles, and gravitates towards a Zen feel that mixes the old and the new. One of her favorite areas of the house is a spacious, open bedroom she calls her "lair."
But Shiffrin doesn't live in the house by herself. Since she spends so much time on the road, the skiing champ was keen on having her parents live with her.
"When I am home it is important for me to be able to be around family," she said. "I'm lucky that they were willing to (move) again with me because I don't think I would have been able to move here and live here alone and kind of live in my dream house as my first house if they weren't willing to do that."
In order to get the point across to the crew of incredible builders and designers from afar while she was traveling - and breaking records on the World Cup tour all season - she would paint or draw pictures of her vision, which the builders and designers would interpret guided by Shiffrin's parents - Eileen and Jeff Shiffrin - to see it to fruition. The house includes everything from state-of-the-art eco-friendly components to a therapy pool in the background.
"It's so incredible to have been able to work with so many local businesses and designers to make my dream home come to life," Shiffrin commented. "After such a long and busy season, it was such a treat and so special to come home to this new space. I remember those first couple of nights of sleep - it was the deepest sleep I had in so long. This new home feels like a sanctuary to me. It's special."
Share This Article