Serfaus, Komperdellbahn Update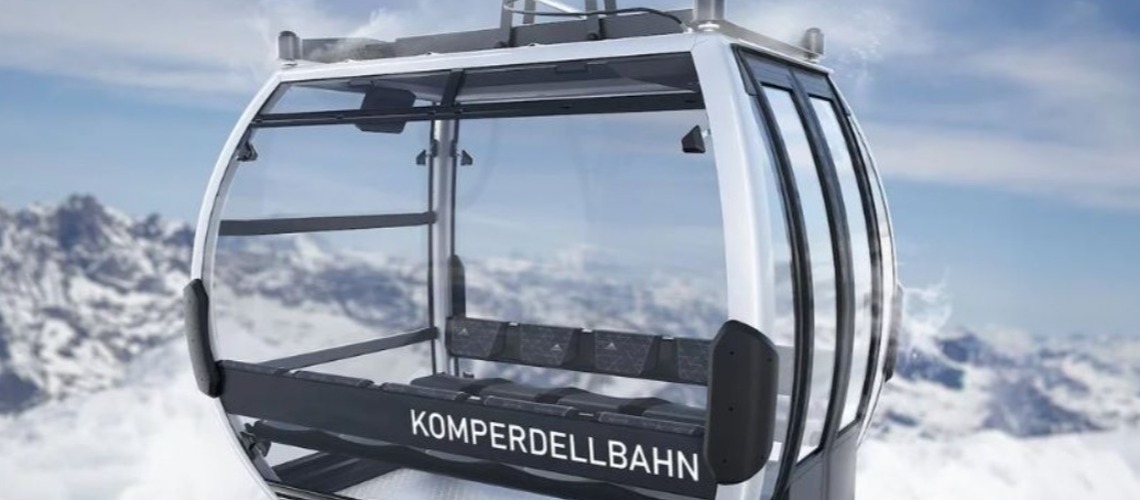 It is now also visible from the village that something really BIG is being created in the family paradise of Serfaus-Fiss-Ladis with the new Komperdellbahn! If you look up to the middle descent, the intermediate station of the new lift is already clearly visible. The sight gives an idea of ​​the improvement in quality that guests can expect from the 2023/24 winter season!
The shell construction work at the intermediate station is progressing rapidly. The gondola station for the 104 gondolas in the initial expansion and the walls for the rest of the basement have already been completed. The concrete work on the basement ceiling will soon be completed. Work is currently underway on the team room, the (public) toilet facilities and a storage room. All structural work will be completed this year. The rest of the expansion or the assembly and completion of the station will take place next year. In the southern area, the station has already been completely backfilled. The ceiling is currently being completely flamed so that it can still be humused this year. After completion, the station is no longer visible from the outside and is completely integrated into the landscape.
VIEW IN WINTER
The construction of the piste in the middle descent – ​​here the excavated material will be reused – is progressing as planned and will make it easier to descent to Serfaus in the future. The excavation work for snowmaking is also in full swing. Electricity, water and sewer lines have been completed so far. So nothing will stand in the way of a scheduled start!
NUMBERS, DATA, FACTS
Valley station: 1,442 m
Intermediate station: 1,610 m
Mountain station: 1,982 m
Length 1st leg: 566 m
Length of the 2nd leg: 2,075 m
Total length: 2,641 m
Altitude difference: 540 m
Capacity: 3,000 people/h (in the final stage 3,500 people/h)
Number of supports: 20 supports
Journey time: 10.5 minutes
Construction costs: 50 million euros
Share This Article