Scandinavian Travel Launches Charter Flight Directly Into New Swedish Mountain Airport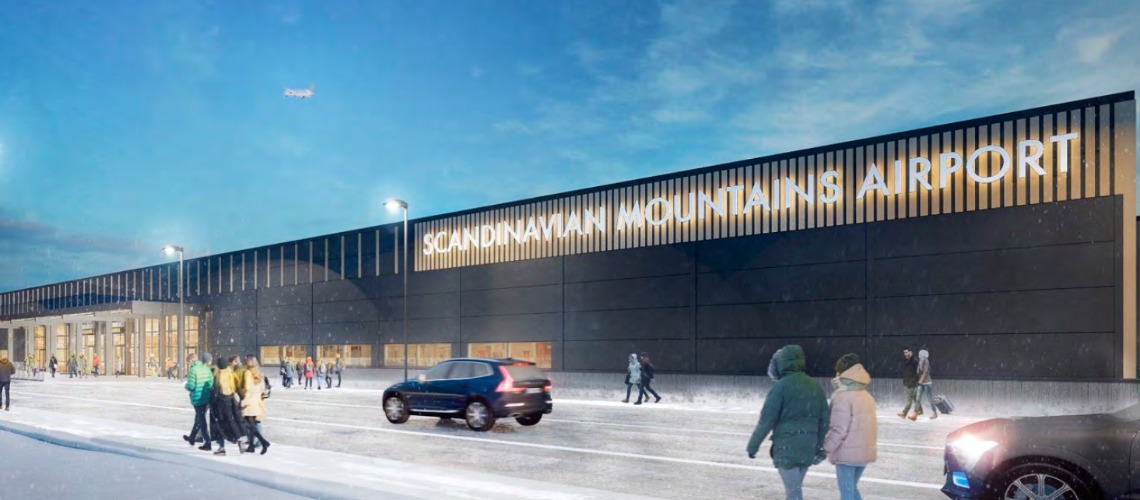 A new charter flight during the February half-term holiday has launched that will fly skiers directly into Scandinavian Mountains Airport, offering short transfers to the Swedish resorts of Sälen and Kläppen in under 40 minutes, as well Trysil, Norway in under an hour.
Charter flight dedicated to families during February half-term
Ten minute transfer time to the closest resort
Safe and secure ski area and self-catering accommodation
Money back guarantee on all packages
Established tour operator, Scandinavian Travel and its brands skiNorway and skiSweden, will fly from Gatwick to Scandinavian Mountains Airport (SCR), with complete control of track and trace of all its guests. From SCR it's a short, controlled bus transfer to the resorts and the airport itself is small, new and has very few flights going into it.
"We offer short flight- and transfer times in combination with a first-class alpine family product. The area offers four ski resorts with over 100,000 beds in hotels, apartments and cottages. The area offers 250 slopes and a wide variety of restaurants, entertainment, shopping, adventures and activities. The range of activities and the number of guests is increasing steadily also during the summer and autumn season."
Scandinavian Mountains Airport is located on the border between Sweden's largest alpine ski area, Sälen, and Norway's largest Alpine ski area, Trysil.This brand new, state-of-the-art airport is one of the first in the world with a remote-controlled air traffic control tower. The terminal building has been designed to handle four flights simultaneously. It also contains a café, duty-free and retail shop. Outside the terminal you will find transfer buses, taxis and rental cars. Scandinavian Mountains Airport has been initiated and is owned by the local business community.
Ben Nyberg, Managing Director of Scandinavian Travel, said: "The new Scandinavian Mountains Airport provides families a safe, secure and convenient way to get the slopes this winter. We have our own charter flight from London Gatwick directly into the airport that has one of the shortest transfer times to a ski resort in the world. We know that our self-catering accommodation options this winter is what families want, but it doesn't change the level of service we're known for. The resorts of Trysil in Norway and Kläppen and Sälen in Sweden will be open for business with Covid-19 compliant regulations in place. Scandinavia is world leading in its handling of the Covid 19 outbreak and will offer the best opportunity for families to get out and enjoy the snow this winter".
Share This Article