Romp Custom Skis Releases New Stock Ski Option To 2020 Ski Offerings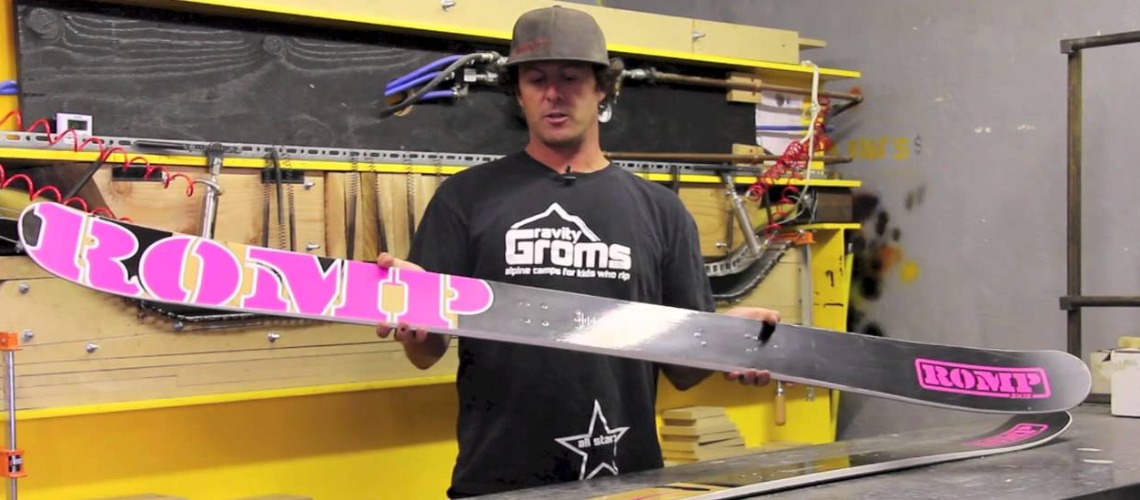 Romp Skis, makers of handcrafted custom skis built in Crested Butte, Colorado, is excited to release a new stock ski option to their 2020 ski offerings. Romp stock skis offer the same shapes and high quality materials as their custom skis, for just $750.
"We are excited to now offer our customers a stock ski option," said Caleb Weinberg, Co-Founder of Romp. "We love providing a personalized custom experience for those who want it, but now our customers can easily order a pair of skis online and have them within just a few days."
Available in 9 different models, Romp stock skis feature a rocker profile and flex that complements each shape and length. Crafted with a poplar core, triaxial fiberglass, and enough carbon fiber for a poppy energetic feel. Romp stock skis are ready to ship throughout the season, and can be on your feet just a few days after ordering. Designed for the customer who wants a high quality, performance- driven ski, without the custom price tag. MSRP: $750
Since it's founding in 2010, Romp has only offered full custom skis tailored to each customer's personal skills and needs. Every ski is unique with a different wood mix, flex and shape for every individual, depending on his or her ski preferences. The custom process begins with an interview with a Romp Ski Designer, and the full custom process usually takes about 2 months. Custom skis range from $1,050-$1,450.
Also new for the 2020 season, is The 86. This ski is equally designed for ripping down steep, hard off-piste terrain as it is for carving ruts into groomers. Romp worked with Brandon Snyder, a Rocky Mountain Trainer for PSIA and a 17-year ski instructor at Crested Butte Mountain Resort to create this all-mountain powerhouse.
Founded in Crested Butte, Colorado in 2010 by brothers, Morgan and Caleb Weinberg, Romp Skis offers handcrafted custom skis tailored to each customer's personal skills and needs. Using the latest technologies and materials in ski manufacturing, Romp carefully selects the wood mix, flex and shape for each individual ski depending on the individual's ski ability, terrain preference and style. Romp Skis are beautifully sculpted by hand and are some of the highest Romp Skis are meticulously designed and crafted with one goal in mind, to make skiing more fun.
Share This Article