RIP Holiday Valley Matriarch Edna Northrup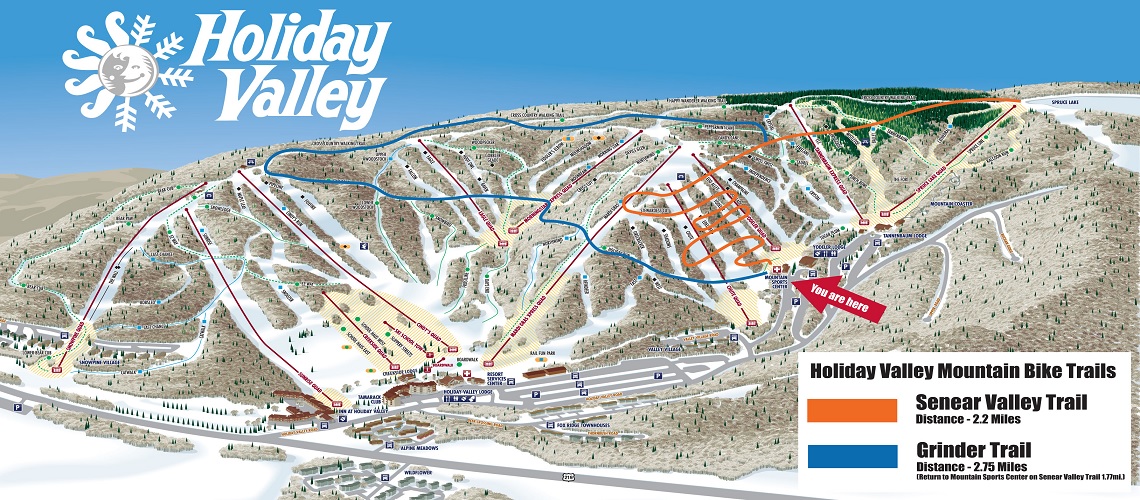 Holiday Valley has announced the passing of the resort's matriarch Edna Northrup. They say:
"Edna Northrup passed away on Wednesday, September 8th. To say that we are grieving her loss is an understatement. Holiday Valley was built on the passion and dreams of Edna, her late husband, Bill and several members of the Ellicottville Ski Club. Back in 1956, Edna sold shares for Holiday Valley Ski Resort from a card table at the bottom of the farm road that is now Holiday Valley Road. She would later become one of the first certified ski instructors in the area and regularly shared her passion for skiing with resort guests.

"To attempt to sum up Edna's accomplishments and zest for life in one social media post is next to impossible. Tiny in stature, Edna was a true force to be reckoned with. She was a skier, an avid golfer, tennis player, hiker and hunter. Her idea of a great family vacation was to go backpacking in the Adirondacks. Nearly everyone in her family became a skier due in part to her influence.

"In 1991, Edna and her best friend, Anne Mausolff, hiked the entire Appalachian Trail. And then, at the age of 84, Edna trekked 100 miles to and from the Base Camp of Mt. Everest along with her daughter Penny and Penny's husband, Phil. She was, and remains, the oldest woman to ever make that hike.

"Not only was Edna Northrup the matriarch of the Northrup family...she was in many ways the matriarch of Holiday Valley. It was a true honor every time she came to the resort and we will miss her presence greatly!

After a search for initial investors, in 1956 Robert "Bob" Stubbs lead a group founders that included Dick Congdon, John Fisher, and Bill Northrup sold stock in a parking lot in Ellicottville for $100 per share to open a ski area. Under Stubb's guidance Holiday Valley was among the early supporters of the relatively new technology of snow making. The first four runs called Yodeler, Champagne, Holiday Run, and Edelweiss were cut in 1957, but due to mild weather early that winter their opening was delayed until January 7, 1958. Since then, Holiday Valley has added 52 runs including two terrain parks, 12 lifts, and a snow tubing hill.
Ski Magazine's 2020 Resort Rankings placed Holiday Valley tenth best in the East and second in New York State, calling it a "...small, great Eastern ski operation."At one point in the 2000s, Holiday Valley ranked third in the East, surpassing Whiteface Mountain's ski offerings.
Share This Article