Professional Chef From Westendorf Surprises With Creative Themed Menus In Secret Locations.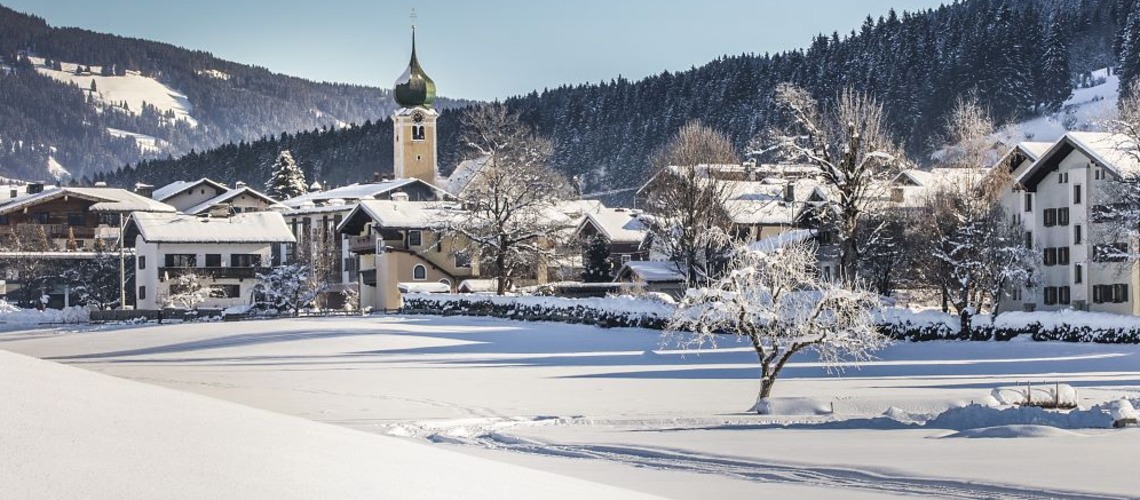 Lucky dipwith ingredients from home: Brixental in the middle of the Kitzbühel Alps attracts with very special menu evenings on four Fridays in October. The details? Top secret. The Westendorf professional chef Peter Laiminger would like to surprise his guests not only with the location but also with the variety of local products. Meat, cheese and schnapps come from local farmers and businesses. Peter Laiminger collects herbs and mushrooms himself on the doorstep. Good culinary art, balanced ingredients and prepared with love - everything else remains a secret. www.brixental.com/verstecktevielfalt
A little blind trust is needed for a "hidden diversity" menu. Because apart from the date and time, participants know nothing. They will only receive a meeting point by email the day before, from which they will be taken to the venue by shuttle. It can be anything - from abandoned industrial buildings to closed handicraft businesses. They only have in common that they are actually not publicly accessible. The menus are thematically based on the location. Everything else: a secret.

What is not a secret, however, is the head behind the "hide diversity". Peter Laiminger (30) from Westendorf has cooked in Brixentaler huts and well-known restaurants in Vienna and London. He has been back home since 2020, his catering and private cooking service "Wanderlokal" is now the organizer of "Hidden Diversity". "We are happy to have Peter Laiminger as a partner," says Stephan Bannach from the Kitzbüheler Alpen - Brixental tourist office. Because here they have long been focusing on special culinary delights and are continuously expanding the range. The 20 KochArt businesses are well established, all of which are committed to regional cuisine at a high level. The impulse came from the Brixental, meanwhile the entire Kitzbühel Alps are on board.

Peter Laiminger is also particularly important when it comes to cooking, giving regional, traditional and supposedly boring products a new shine. "My time abroad has sharpened my eye for the down-to-earth and original," says the professional chef, "and although I love Tyrolean classics such as Kaiserschmarrn or Käsespätzle, our local cuisine can do a lot more. The products are so versatile. We will surely surprise our guests with this. "

Most of the ingredients that Peter Laiminger uses in his four menus in the context of the "Hidden Diversity" come from the Brixental and the Kitzbühel Alps. The alpine pig comes from the Holz- und Käsealm on Penningberg above Hopfgarten, the lamb from the Aschberghof and the calf from the Schermerhof, both in Westendorf. The 30-year-old also works closely with local cheese dairies - one of the dishes is specially made and cannot be bought. Even the drinks are regional: the Vinothek Weinkiste in St. Johann in Tirol provides wine accompaniment, fine brandies are supplied by the Aggstein distilleries in St. Johann in Tirol and Erber in Brixen im Thale. "The entire aperitif menu is regional," emphasizes Peter Laiminger proudly. He himself already collects herbs and berries in the forest and in the garden for a gin-based drink.

The professional knows that his guests have to trust him blindly. "You should bring a little courage with you. But nobody has to worry, "he laughs. Peter Laiminger plans his dishes very carefully - innards, for example, are definitely not on the menu. Good culinary art, balanced ingredients and prepared with love - at least that won't be a surprise.

Participants pay 68 euros per person for a "Hidden Diversity" menu including a shuttle. Wine accompaniment costs an additional 23 euros, juice accompaniment 18 euros. Dates are October 1st, 8th, 15th and 22nd. Interested parties can book by phone (+43 (0) 57 507 2100) or by email ( info@kitzbuehel-alpen.com ) at the Kitzbüheler Alpen - Brixental tourist office.
Share This Article