Revo Launches Audio-Enhanced Smart Sunglasses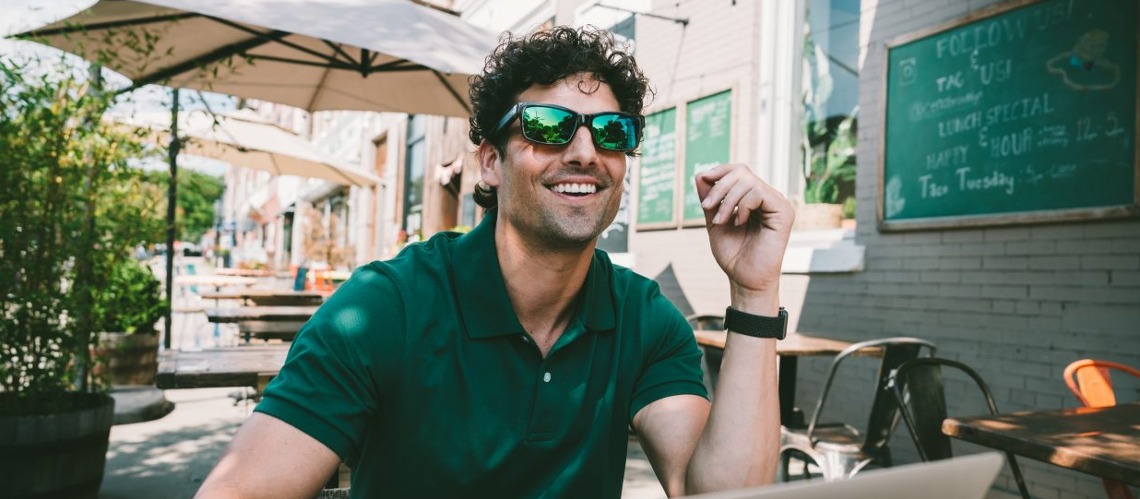 Revo launched its Revo Sonic audio sunglasses that let listeners field phone calls, listen to music and monitor fitness workouts with an optional app.
Three years in the making, the new frames combine Bluetooth audio technology with the brand's signature NASA polarized lenses.
The glasses feature RevoWhisper technology, which cancels out ambient noise while enhancing speech during phone calls. After the phone call, a touch of the frame allows users to switch back to Bluetooth audio and listen through multidirectional speakers for uninterrupted audio while on the go.
"In many ways, Revo Sonic is the next wave of performance eyewear, and we couldn't be happier about it," said Revo's CEO Cliff Robinson. "I am always on the go. Running, biking, tennis, skiing, and always walking. And I like to talk with friends or take work calls or listen to music while on the go. I have been testing Sonic for well over a year now. It's so liberating to talk or listen to music or podcasts without worrying about those annoying earbuds, and with our unrivaled battery life, it means I can use my Sonic all day without worrying about charging."
The optional Revo Sonic Mobile app, iOS and Android compatible, is designed to help users monitor their fitness progress, whether walking, running or cycling.
"We're offering Sonic users a unique headphone-free sensory experience," added Robinson. "Best of all, it all comes with our best-in-class lenses and all the Revo craftsmanship and quality you expect. They're lightweight and durable, and I love that they are waterproof to sweat and rain."
Revo Sonic glasses can be custom ordered with a Revo Rx prescription.
Revo sunglasses use NASA-based technology and protect from 100 percent of UVA, UVB and UVC light.
For more product information, go here.
Share This Article