Rent -A-Resort For The Day. Plattekill Offers Private Mountain Rentals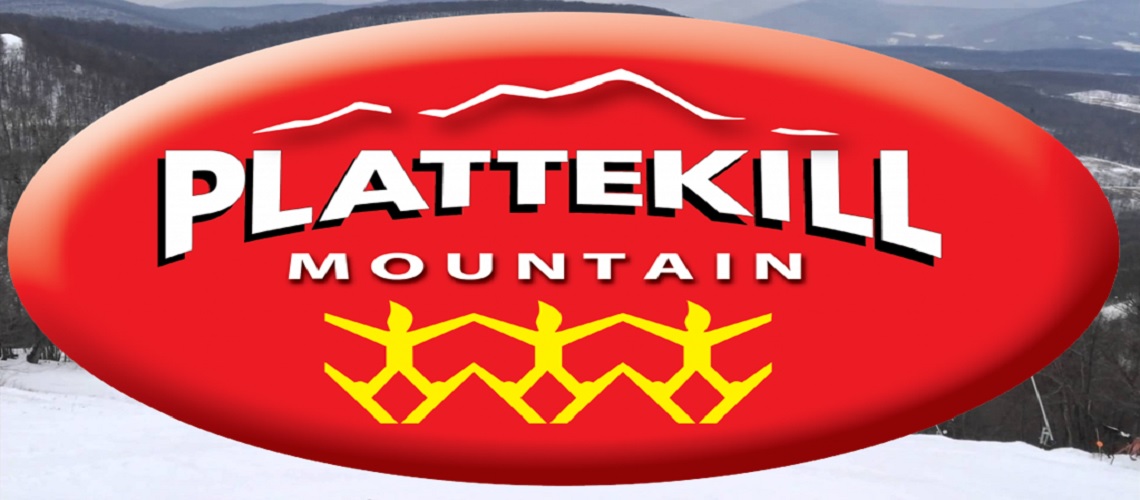 Plattekill Mountain is a privately owned and operated ski and bike resort northwest of Catskill Park in the town of Roxbury, New York. It features a vertical drop of 1,100 feet (335 meters) with 38 trails of varying degrees of difficulty. The main lodge is located at 2400' elevation with the highest peak reaching an elevation of 3500'. The resort has amenities such as a cafeteria, bar, pro shop, equipment rentals, ski school, lockers and fireplaces/stoves on each of its 3 levels.
There are two ski lifts accessing the mountain's peaks. There are also surface lifts at the beginner area and in the snow tubing park.
Did you know you can have Plattekill (yes, the entire mountain!!) all to yourself!? Just you and your friends, families, co-workers, clients—whoever you want to invite for your exclusive, private use!
They'll make your day EXACTLY how you want it. Need the rental shop? Instructors, guides? Bar services? How about food? Choose from ala carte cafeteria style, catered lunches, or perhaps even your own BBQ!

On April 30, 1993 the property was purchased for an undisclosed amount via a sealed bid by Mr. Lászlo Vajtay who was a former instructor and life-long skier at Plattekill Mountain. He explained that the priuvate booking system started when a group of skiers arrived mid-week to find the resort closed, they asked the cost to start the lifts and that planted a seed in his mind.
AVAILABLE:
Monday - Thursday (non-holiday)
RATES:

$3,500*: includes full facility usage, full mountain access (weather conditions apply), lift tickets up to 250 people

Each additional person beyond 250, $14/person

Discounted "group rates" for rental equipment and lessons

$900* additional includes exclusive tubing park usage and tubing tickets up to 100 people

E

ach additional person beyond 100, $10/person
HOW TO BOOK...
Advance reservations of at least 1 week are required for mountain and tubing park rentals. To book a date or for more info contact christy@plattekill.com or call (607) 326-3500 ext 116.
*$3,500 is the discounted "Earlybird" Rate for the 2018/19 season. Price increases to $4,500 after October 31, 2018. Mountain Rentals require a non-refundable $500 deposit to book your date or $250 for tubing park rentals. The remaining cost is due on December 1, 2018.
Share This Article