ReNewSnow Receives $50,000 Grant From Maine Technology Institute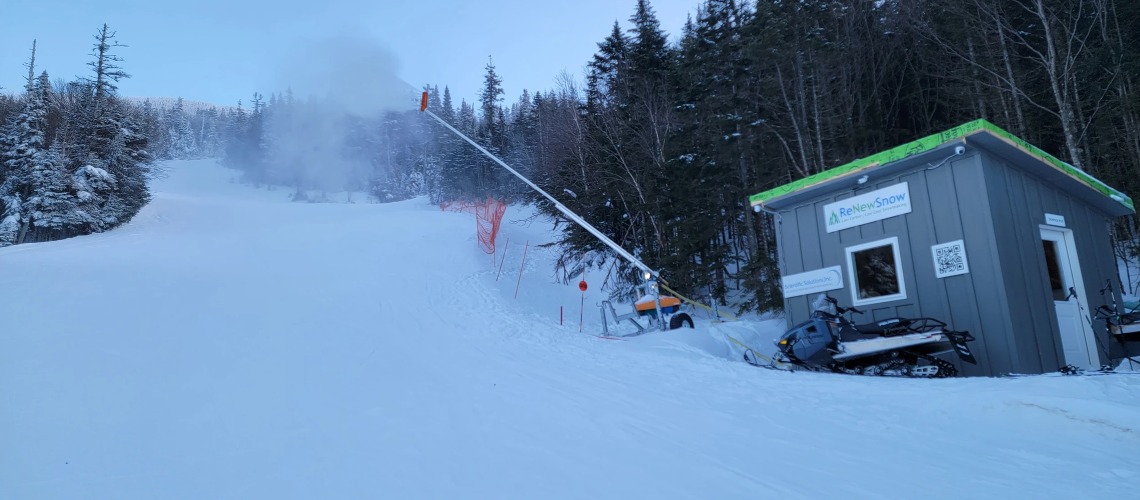 ReNewSnow has recieved a $50,000 rrant from Maine Technology Institute. they say:
"We're excited to announce that ReNewSnow received a $50,000 grant from the Maine Technology Institute. This achievement underscores our commitment to bring groundbreaking snowmaking technology to the ski industry and further validates the promise of our SnowPod system.
'This funding will be directed towards the research and development for a large-scale commercial installation at the Saddleback Mountain Ski Resort.
"The SnowPod system dramatically reduces energy usage and operates independently from conventional snowmaking systems. This not only increases a resort's snow production capacity, but it is also less expensive to build and cheaper to operate, compared to legacy snowmaking systems.
"We're grateful to the Maine Technology Institute for their financial support. Keep an eye out for more updates as we navigate this exciting phase towards a more eco-friendly ski season."
MTI offers grants, loans, equity investments, and services to support Maine's innovation economy. We support new ideas, products, or methods with the potential to grow and diversify Maine's economy and increase the number of quality jobs throughout the state through direct support of innovators and through support of programs and infrastructure that encourage innovation.
Share This Article