Recco Announces Multiple New Partners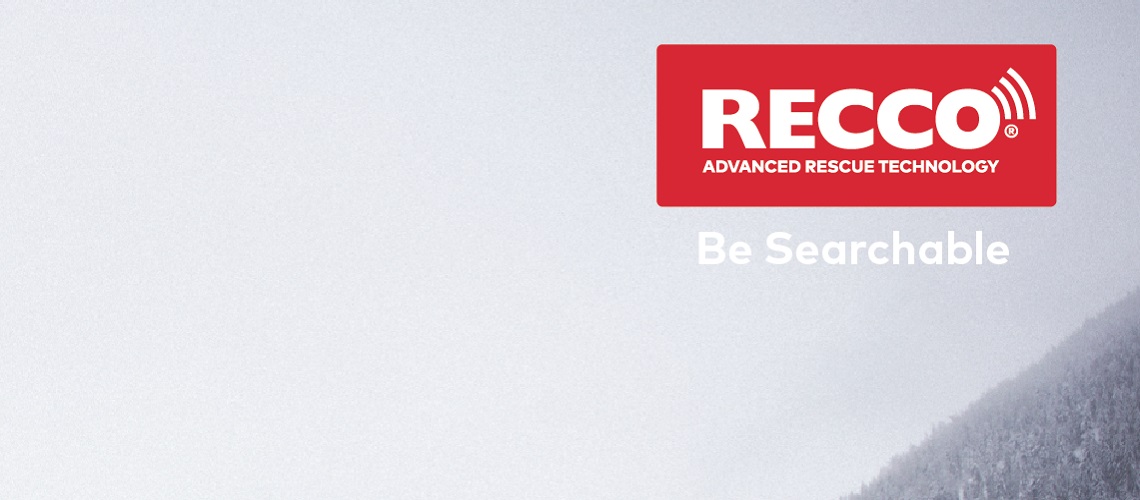 Recco has unveiled a suite of new announcements that will support the effort to make people searchable in the outdoors. With more than 150 brands currently offering Recco technology in their products, Recco is proud to announce even more partnerships to integrate Recco reflectors into upcoming outdoor products.
The These products and partnerships will be unveiled as leading brands in the outdoor sports industry convene in the Outdoor Retailer Trade Show (OR) in the United States and ISPO in Europe to share their latest product lines.
The list of new Recco brand partners that will present the brand new products with Recco technology include: Tecnica, Ruroc, La Sportiva, Superdry, Advenate, Asolo, Salewa
RECCO INTRODUCING CONSUMER PRODUCTS
This year Recco is offering three categories of Recco rescue reflectors sold directly to consumers: attachable as a sticker to a helmet, strapped to a backpack, or worn as belt with integrated RECCO reflectors.
"Recco's decision to increase their direct-to-consumer reflector offering is mainly motivated by the ongoing global roll-out of the Recco SAR Helicopter Detector that will be used to search for missing persons year-round in the outdoors," says Fredrik Steinwall, CEO at Recco. "The goal is that more people are able to equip themselves with a Recco rescue reflector so they can be searchable in all seasons."
RECCO SAR HELICOPTER DETECTOR NETWORK IS GROWING
There are currently ten units are in active use in Europe. In North America (USA and Canada), the first three Recco SAR Helicopter Detectors have been deployed and training is underway. Another unit was recently deployed to Heli-Team in Harstad, Norway to cover important areas like Lofoten and the Lyngen Alps in northern Scandinavia.
Last fall Austria became the first country in the world with a comprehensive Recco SAR Helicopter Detector coverage network.
"The advantage with a helicopter is that you can get everywhere quickly, even in rough terrain. If the missing person has a reflector, the chances are very good that we will find him or her. From now on, the use of the Recco SAR Helicopter Detector will be part of the rescue chain and applied all over Austria if needed," says Jürgen Albrecht, Chief Inspector and Helicopter Pilot at Flight Police Austria, Vorarlberg.
The Recco Rescue System is undergoing a very exciting period of development, extending its rescue system from avalanche-only rescue to making people searchable in all outdoor activities, year round.
"Based on the feedback from the rescuers, we are confident that our search system, with the SAR Helicopter Detector, can make the work of the rescue organizations much more efficient when searching large areas to locate missing persons equipped with a rescue reflector in different outdoor environments, often in difficult terrain," says Fredrik Steinwall.
Share This Article