Production In Full Swing At TechnoAlpin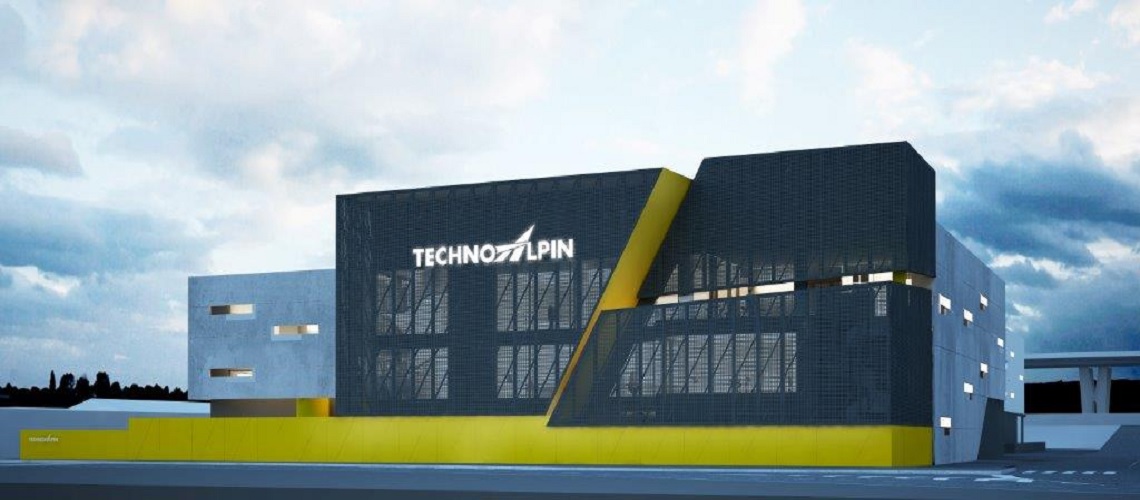 The new TechnoAlpin production building in Bolzano has been fully up and running since May 2019. Over 2,400 customers in 55 countries rely on TechnoAlpin technology and its leading innovations in the snowmaking market, and so the extension to its production facilities will help the company to meet the increased demand. The entire assembly work on all the snow guns for outdoor and indoor applications will take place in the new building. The firefighting and emission control machines will also be produced here. The machines will then be transported to customers all over the world.
The new production building takes up an area of almost 110,000 m³ on the 14,500 m² site. With three stories in total (one of which is underground), the new structure houses all the production facilities, a warehouse for snow guns, offices, and meeting rooms. Up to 200 people worked on the completion of the building shell during the construction phase. "The tight schedule for the completion of the production building presented some organizational challenges. It was only possible to stay on schedule by excavating and constructing the foundations from two sides at the same time. This was an enormous logistical challenge for all those involved and there was a constant need for give and take on the part of the companies and workers present on site," said Martin Ausserer, Real Estate Manager at TechnoAlpin. So while some workers were installing the electrics and hydraulics or doing the plastering, others were getting started on the metalworking and plumbing.
Despite the relocation, TechnoAlpin was able to guarantee the production of the snow guns without any problems. In fact, the entire relocation was planned so efficiently that the milestone of producing the 1,000th snow gun of the year will again be reached in the summer. It is only natural that a TR10, the latest TechnoAlpin snow gun, will be the 1,000th machine to be produced in 2019. The new large fan gun is impressive in terms of its energy efficiency, ease of maintenance and innovative technology. Just a few months after its market launch, the TR10 is already very popular in the ski resorts.
Share This Article